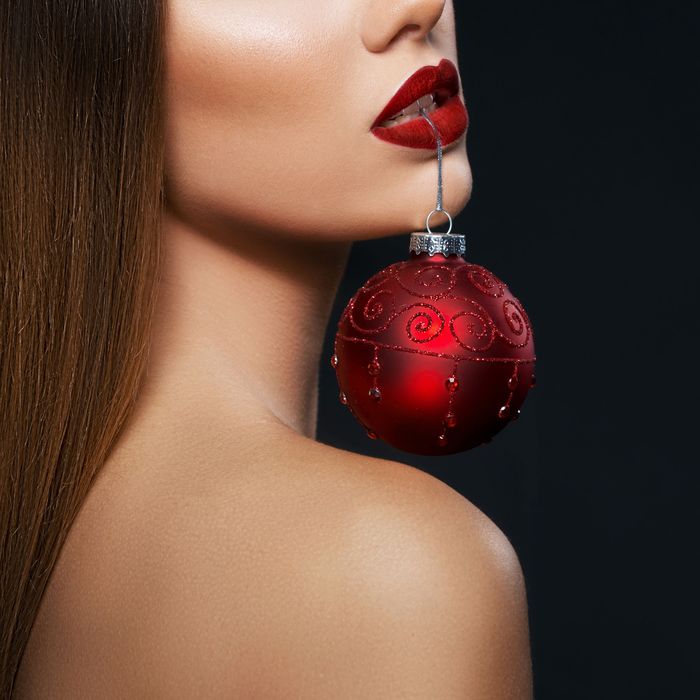 Photo: iStockphoto/Getty Images
There are a myriad of sexy holidays already: Halloween, Thanksgiving Eve, your birthday, Arbor Day. Recent years have witnessed an attempt to make Christmas sexy, too.
The "sexy Mrs. Claus" trope has been around for a while, but never has the sexification of Christmas been so widespread among retailers, who are presumably guided by market research that indicates an ever-hornier population. Earlier on Thursday, Racked pointed out that Asos is now selling the 'Unwrap Me' Body Bow, which is essentially a spool of ribbon crafted into a $25 piece of lingerie. (This is a Pinterest DIY tutorial waiting to happen.)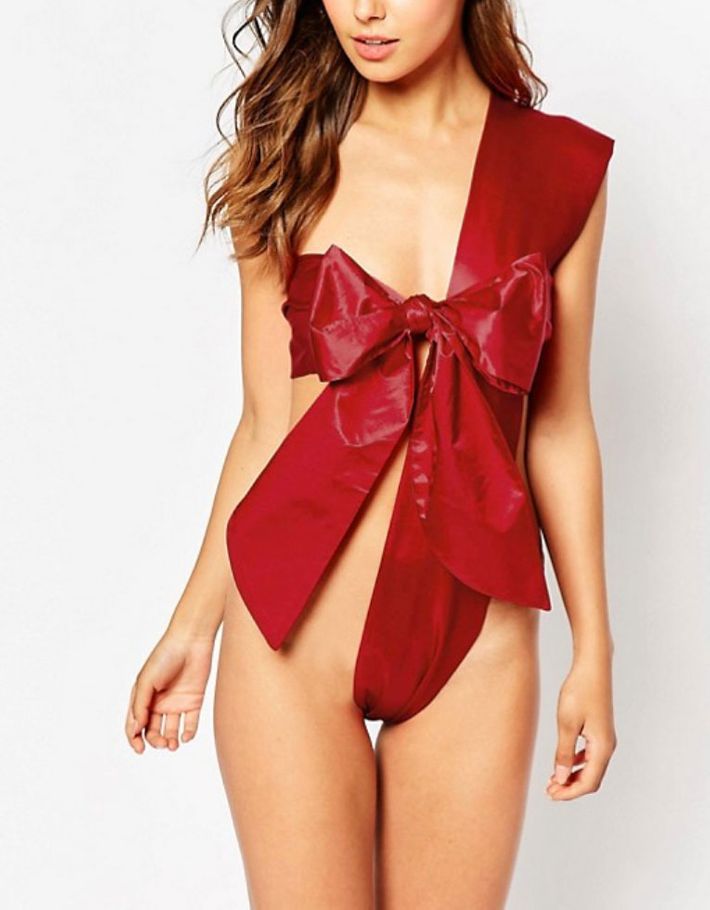 And Yandy, noted sexy-costume emporium, is selling exactly 861 pieces of "Christmas-themed" lingerie. Please do not tell the "War on Christmas" people about this; they are already very mad as it is.
Sometimes the erotic Christmas spirit manifests as cheeky, overly pleased-with-itself type of raunch. A 2015 BuzzFeed post titled "18 Boobs That Are Actually Christmas Miracles" tipped us off to the trend of cutting a hole in a Christmas sweater and decorating your one exposed breast to look like Rudolph the Red-Nosed Reindeer. Sharon, please! It is supposed to be 47 degrees on Christmas. That is not one-boob weather!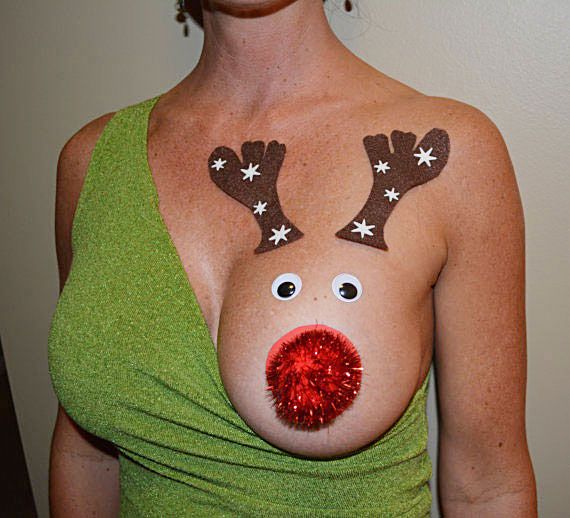 There's also the annual performance of The Slutcracker, a burlesque parody of Tchaikovsky's Nutcracker that started in Somerville, Massachusetts, back in 2008. It's like the center of a Venn diagram of people who take burlesque, steampunk, and polyamory very seriously, topped off with tinsel.
All of this seems wrong for December, and it's not because it's somehow distracting from the true meaning of Christmas (presents). Nor is the issue frostbite, or a stern religious conviction that Christmas is not a time to fuck.
It's just that the ideal look for the holiday is that Old Navy pajama set you've had since the Bush administration, which will serve you equally well for traditional Christmas activities such as "shuffling downstairs" and "mainlining cookies," as well as less traditional ones like "having sex." Above all else, Christmas is for coziness — and crotchless red-bow underwear definitely does not qualify as hygge.