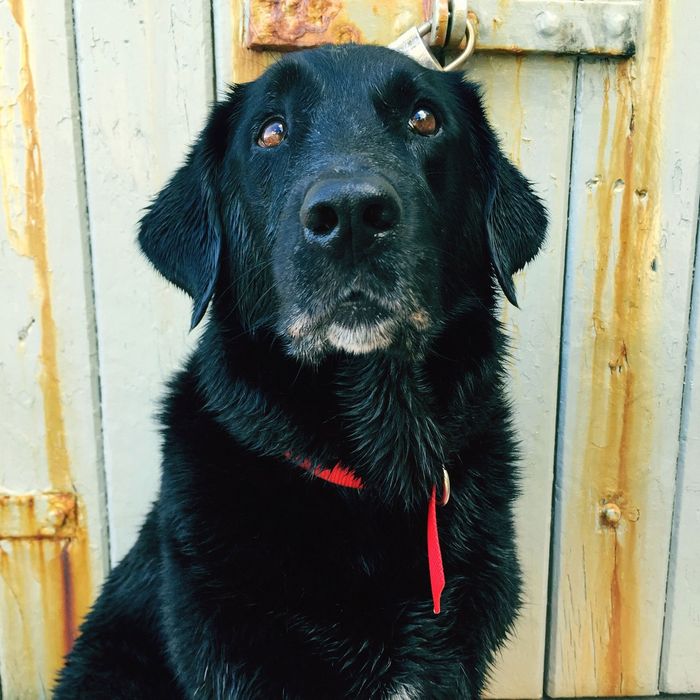 Photo: Giulia Lecchini/EyeEm/Getty Images
Dogs who go prematurely gray are adorable, and yet it seems their distinguished looks may have been hard-earned. According to new research from a team that included famed animal behaviorist Temple Grandin, young dogs with gray hair tend to be more anxious than their non-gray canine peers, showing signs of fear when confronted with scary things like loud noises, unfamiliar people, and unfamiliar dogs.
Here's how they did the study, if you are curious: More than 400 dogs, all between 1 and 4 years old, were photographed, and the researchers asked the owners of those dogs to fill out surveys that included questions on their dogs' anxious behaviors, along with a variety of odd distractor questions ("Does your dog have hind limb dew claws?") so the human study participants wouldn't catch on to the real point of the research. In the end, the researchers found a link between premature graying and anxious behaviors.
The old line of "correlation is not causation" applies here, as this study can't directly tell us that stress causes gray hair in dogs. Still, it provides dog lovers with a hint about how to provide better care for their animals. "If premature graying provides a tip-off to professionals that these issues may be present, intervention may be more likely to happen and to happen faster," animal behaviorist Karen B. London pointed out in a recent column on the study. "It's just another way that people can potentially make life better and easier for many dogs." Also, you know what: Focusing on the planet's nonhumans is just nice to do every once in awhile, for your own sanity.