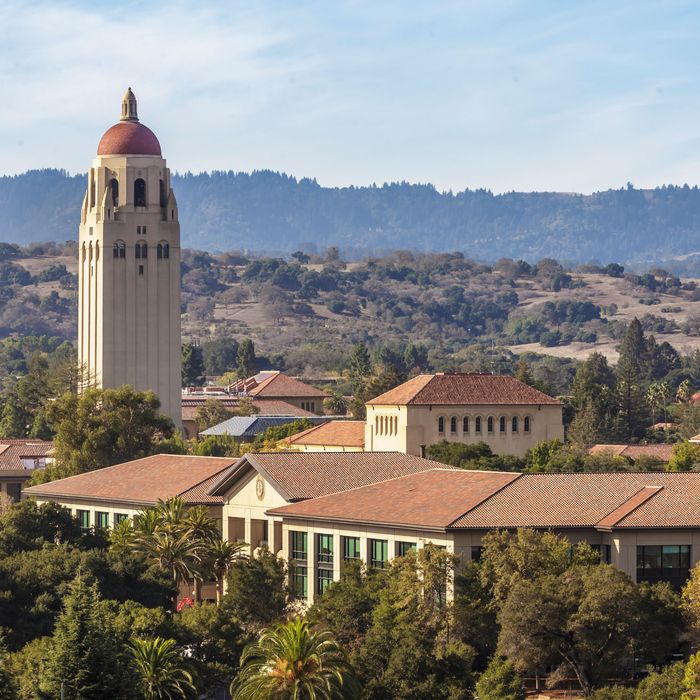 Photo: David Madison/Getty Images
A complaint filed on Monday in the U.S. District Court of Northern California's San Francisco division claims that Stanford University was deliberately negligent in handling sexual-assault claims brought before the university by four different women.
The lawsuit was filed by a woman identified only as Jane Doe. The complaint says that Stanford University violated federal Title IX anti-discrimination laws by responding inappropriately to her sexual assault and the sexual assaults of three other women by the same man, three of which cases were reported directly to Stanford. From the Palo Alto Weekly:
Stanford first became aware of the allegations in 2012, when one of the women, identified in the complaint as "Ms. A" (and as "Sara Ortiz" in the Weekly's story), reported that while dating the male student in 2011 he had choked and raped her in her dorm room. Doe's report came next in 2014, when she said that the man assaulted her on campus. Three of the four women reported the incidences to Stanford.
After investigating the three cases, Title IX officials found that the man had violated university policy. He was then "banned from campus for 15 years and required to seek professional counseling for sexual harassment and sexual violence, among other consequences," the Weekly reports. But Doe and Ms. A maintain that before banning the perpetrator from campus, the three women's cases were highly mismanaged. The complaint alleges that one academic adviser even told Ms. A to "take individual steps to deal with her rape and improve her mental health, such as renting a car and going to a beach."
The complaint says that officials at Stanford were "deliberately indifferent to sexual harassment that was so severe, pervasive and objectively offensive that it deprived Ms. Doe of access to the educational benefits or opportunities provided by Stanford." It also says that the university failed to fully investigate the cases when they came up. Stanford officials disagree. Lisa Lapin, a spokesperson for the university, said, "We believe our Title IX process is effective and fair," and that the university plans to "vigorously" defend the case.