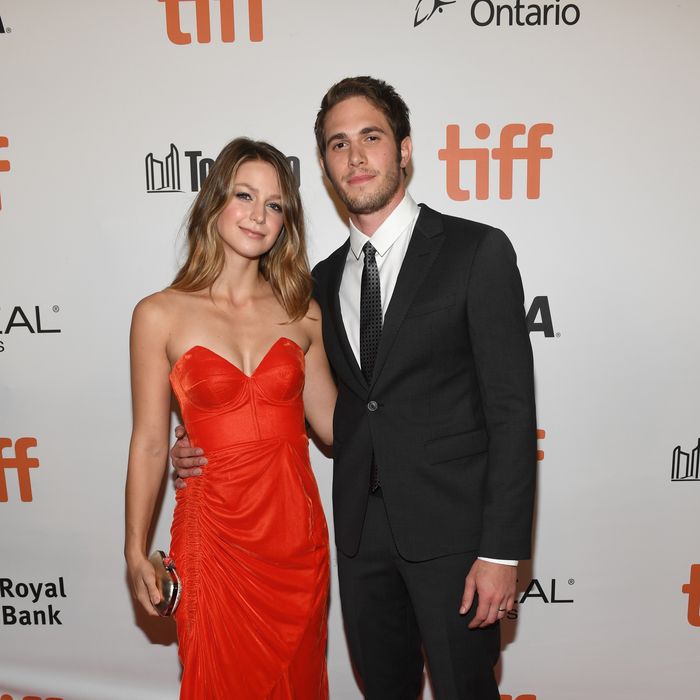 Photo: Sonia Recchia/Getty Images
This year, there have been plenty of high-profile celebrity breakups (R.I.P., Brangelina) and there have also been a few reconciliations (we see you, Miley and Liam). But with only a few days left in 2016, there's yet another breakup in the celebrity world to add to the list. Melissa Benoist, famous for embodying Supergirl on the small screen and for giving us our first female superhero TV show since Wonder Woman more than 40 years ago, has filed for divorce. Benoist and her husband met in 2012 and wed last spring after getting engaged in 2013, according to People.

Benoist filed for divorce from her husband of four years, Blake Jenner, who nabbed a role on Glee after winning Oxygen's The Glee Project, according to TMZ. (In other credits, Jenner, 24, also joined Benoist, 28, on Supergirl for two episodes). Benoist is hoping spousal support is out of the question and she cited "irreconcilable differences" in the court papers, according to TMZ.

Oh, and she's also going back to her maiden name, making for one less Jenner on the celebrity circuit.

This post has been updated to clarify the timeline of Benoist's relationship. The couple has met in 2012 and married in 2015.