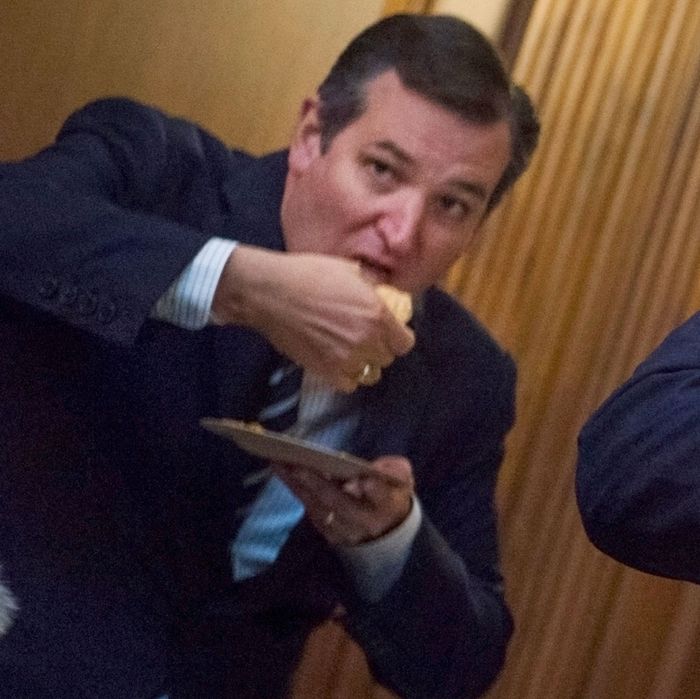 You can't un-see Ted Cruz eating queso.
Photo: Tom Williams/CQ-Roll Call,Inc./Getty Images
Hey, guys, remember Ted Cruz? The guy whose reluctant endorsement of Donald Trump awkwardly coincided with the release of the Access Hollywood tape in which Trump bragged about groping women? The guy who spent a whole day making phone calls on Trump's behalf and who was hoping that maybe — just maybe — he'd be in the running for attorney general?
We all know how that last part turned out. Now the Texas senator is back to ruin something we all thought was incorruptible: cheese.
While attending a competition with Arkansas lawmakers between Texas queso and Arkansas cheese dip, Ted Cruz spoke passionately about the merits of melted cheese. And — well, see for yourself.
Good luck getting the sound of Ted Cruz saying "dribbling" out of your nightmares.