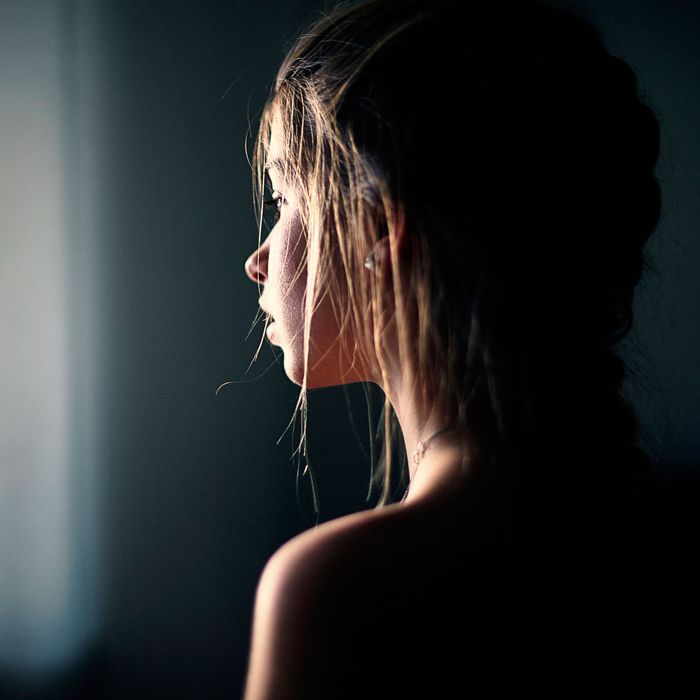 Photo: Vladimir Serov/Blend Images/Getty Images/Blend Images
High-school girls with negative body images are more likely to drink than girls who don't. That's the conclusion of a new paper published in the Journal of Studies on Alcohol and Drugs.
For the study, researchers from Tufts University and the University of Chicago looked at data from the 2013 National Youth Risk Behavior Surveillance System, a survey conducted by the Centers for Disease Control and Prevention. They compared self-reported alcohol use among 6,500 high-school girls to rates of body-image behavioral misperception (BIBM) — that is, trying to lose or gain weight despite no medical need to change it.

They found that 67 percent of girls had had at least one drink in their lifetime (18 percent had binged in the last month) and 38 percent of girls said they had body-image misperception. Girls who wanted to change their appearance were 29 percent more likely to have ever had a drink and 22 percent more likely to binge drink than girls where were satisfied with their bodies.

This study is based on self-reported data. The authors acknowledge that they can't determine whether girls are more likely to drink in order to change their weight or because drinking makes them feel more comfortable with themselves. Or did the drinking come first? They don't know. Still, the lead author told Reuters that drinking can make body-image problems or eating disorders worse. Experts say that parents should drink responsibly around their kids and avoid making comments about their weight.