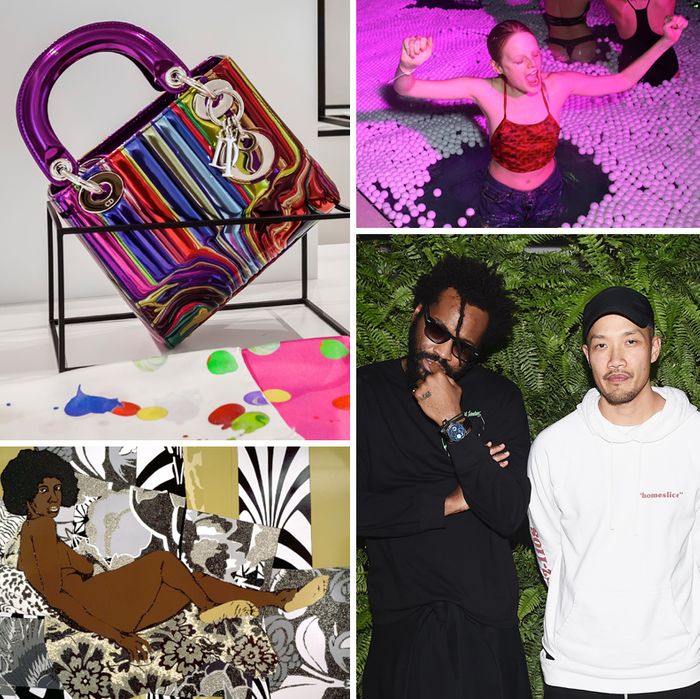 The world's best art galleries and fashion brands come together every December in Miami Beach for Art Basel Miami. Though it was my first year attending, I'm sure it won't be my last: I'm still processing all the artwork, crazy celebrities, and outrageous fashion choices I saw during the four days I spent there. Scroll down to read about the greatest hits of the weekend.
Public School Launched a Radio Station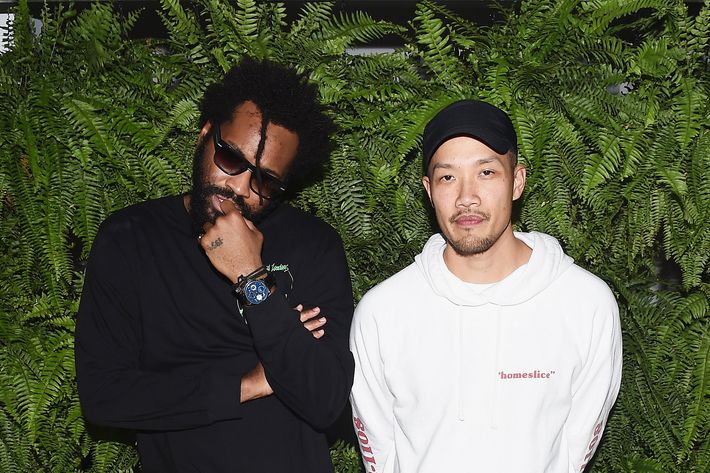 Designers Dao-Yi Chow and Maxwell Osborne celebrated the launch of their new performance-art piece: a pop-up radio station, named WNL (We Need Leaders) and its residency at the Confidante Hotel. Guests on the radio station will include Heron Preston and Uncle Luke, among others. Tune in for yourself and listen to their playlists on Apple Music or at PublicSchoolNYC.com.
I Rode In Style With The BMW's Version Of A Yacht

For starters, Miami traffic is crazy! The only thing that made it better was riding in this BMW 7 Series. Any hand movements you make in the car are detected by 3D sensor functions, making it the most intuitive and comfortable car to ride around Miami beach in. Let's just say by the end of Art Basel I was very used to getting a massage while driving and putting in little to no effort when parallel parking in the tiniest of spaces.
The Prism Art Fair Had Cutting-Edge Diverse Talent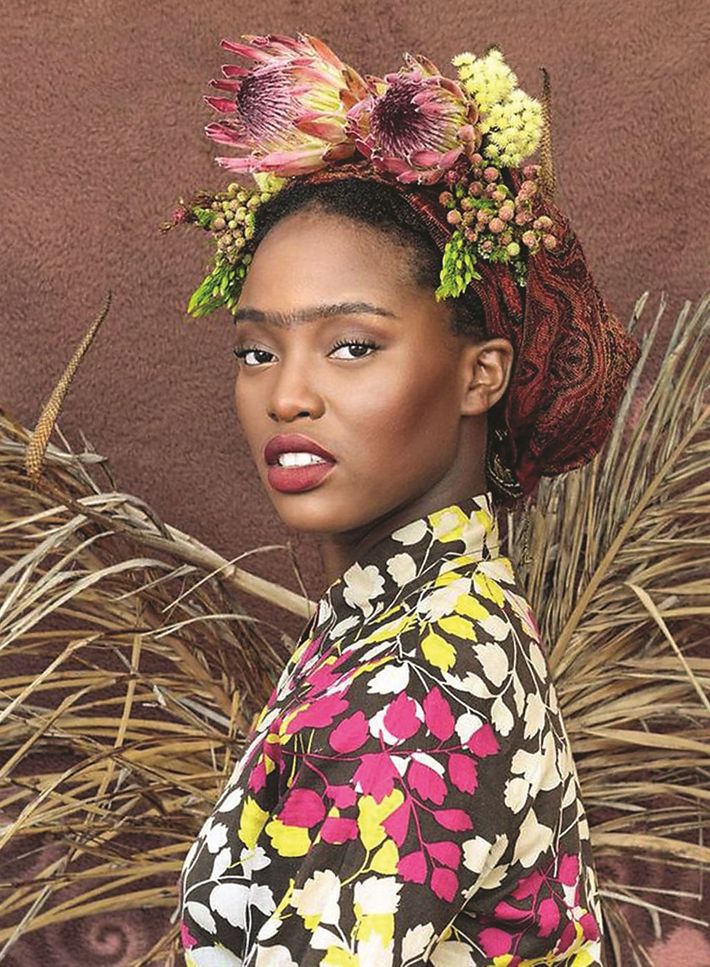 With so many different art fairs claiming to have the hot new emerging talent, it was refreshing to see work that felt both fresh and dynamic. Two of my favorites were New York–based artist Mickalene Thomas, whose work primarily features portraits of black women in power (her 2008 portrait of Michelle Obama was the first individual portrait commissioned by the First Lady), and multimedia artist Tony Gum's Free Da Gum, which pays homage to her African heritage, while alluding to iconic artist Frida Kahlo and freedom from misogyny in the art world.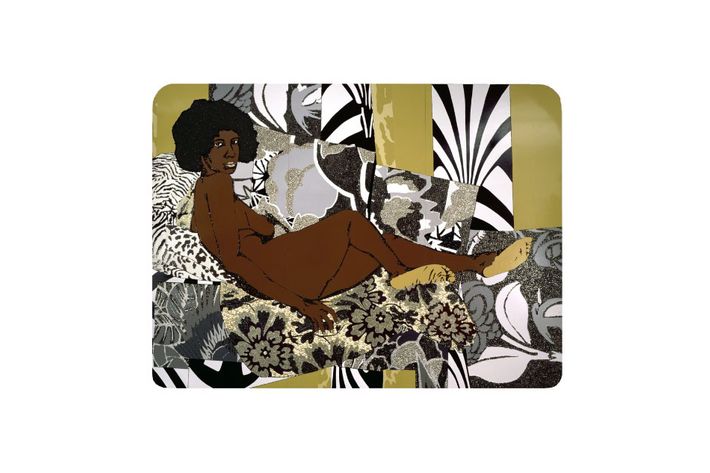 The Tidal x Moschino Party Was Insane in the Best Way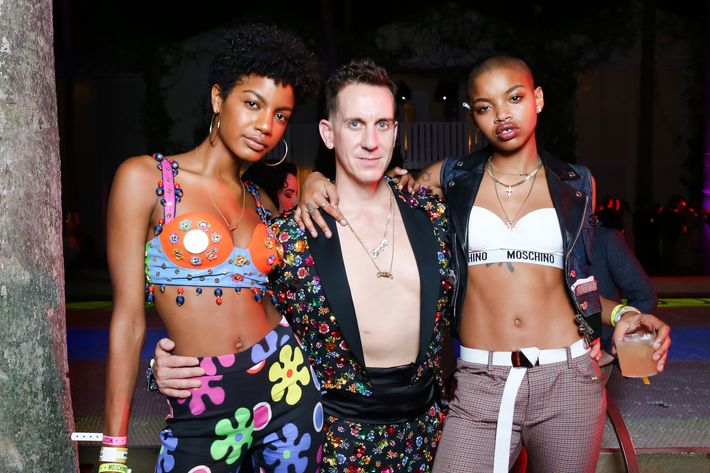 Everyone knows Jeremy Scott knows how to celebrate, and Art Basel was no exception: Held at the luxurious Delano hotel, the Tidal x Moschino party had giant inflatable sculptures, bathtubs filled to the rim with rubber bubbles, and pretty much every celebrity from Courtney Love to Russell Simmons. Musical guests Jhené Aiko and Young Paris took the stage, and, despite the rain, Hanne Gaby Odiele and other models jumped in an oversize pool filled with ping-pong balls for the finale.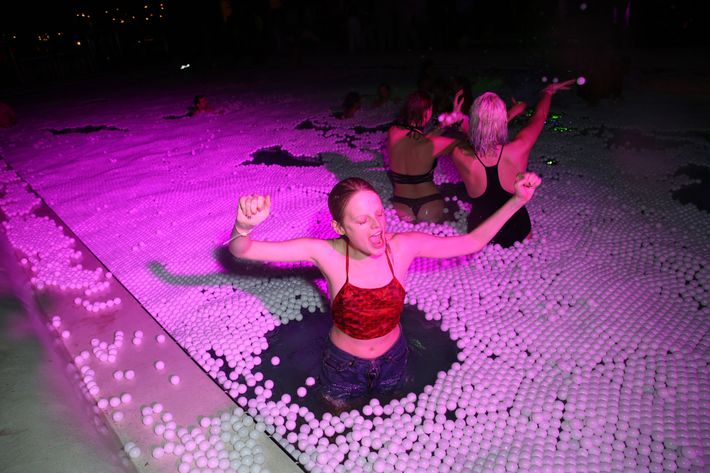 The Best Exhibit Venue Was NADA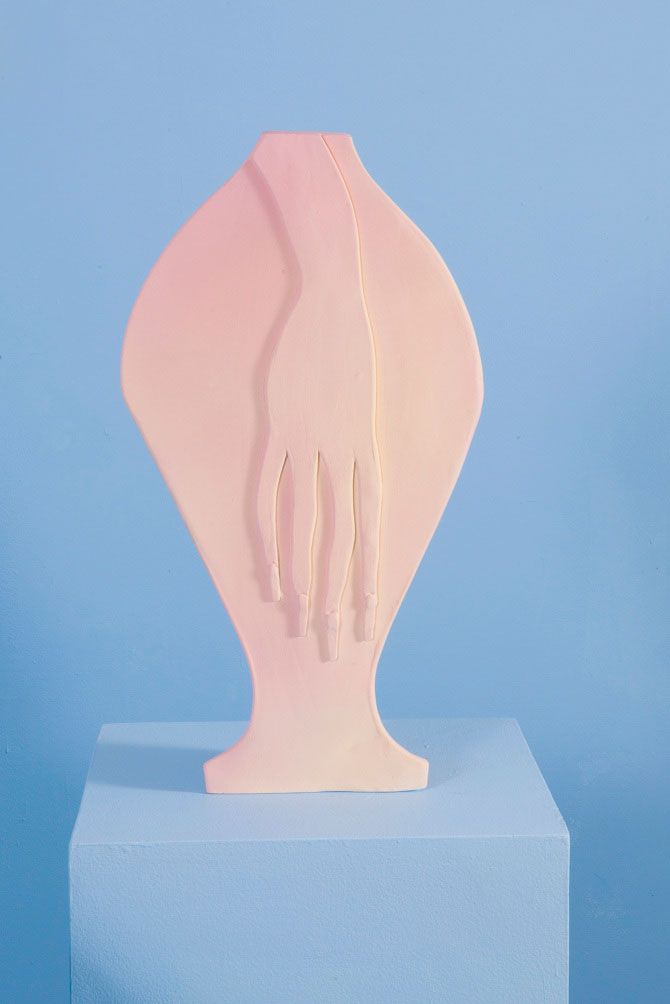 I actually stumbled upon the New Art Dealers Alliance (NADA) accidentally, but I'm so glad I did. Not only does NADA work to support the advancement of new contemporary artists, but the aesthetic and curation of the show is also so impressive. I discovered interesting new artists like Cristian Tufino, Max Maslansky, who paints historical erotica on bedsheets, and multimedia artist Chloe Wise, who just released her first book.
Bulgari and Madonna Teamed Up to Raise Money for Charity
Bulgari held a press conference to introduce their new B.zero1 Legend Ring that pays homage to architect Zaha Hadid and the house's exquisite jewelry-making process. Later that night, Bulgari hosted Madonna's Raising Malawi concert, the proceeds of which went to health-care initiatives for children in the struggling country. After Madonna's son David Bana talked about going back to visit his family in Malawi and the state of health care there, Madonna took the stage, smiling and said, "In case any of you don't know about me, I'd like to tell you a little bit about myself. I'm from Detroit. I travel a lot. I like music." The performance was a prelude to an auction of 23 of the singer's personal items, including original photos from her wedding to Sean Penn, million-dollar art straight from her walls, lots of diamonds, and a private shoot with fashion photographers Mert Alas & Marcus Piggott (styled by the singer herself).
Design Miami Showcased the Best Fusion of Fashion and Art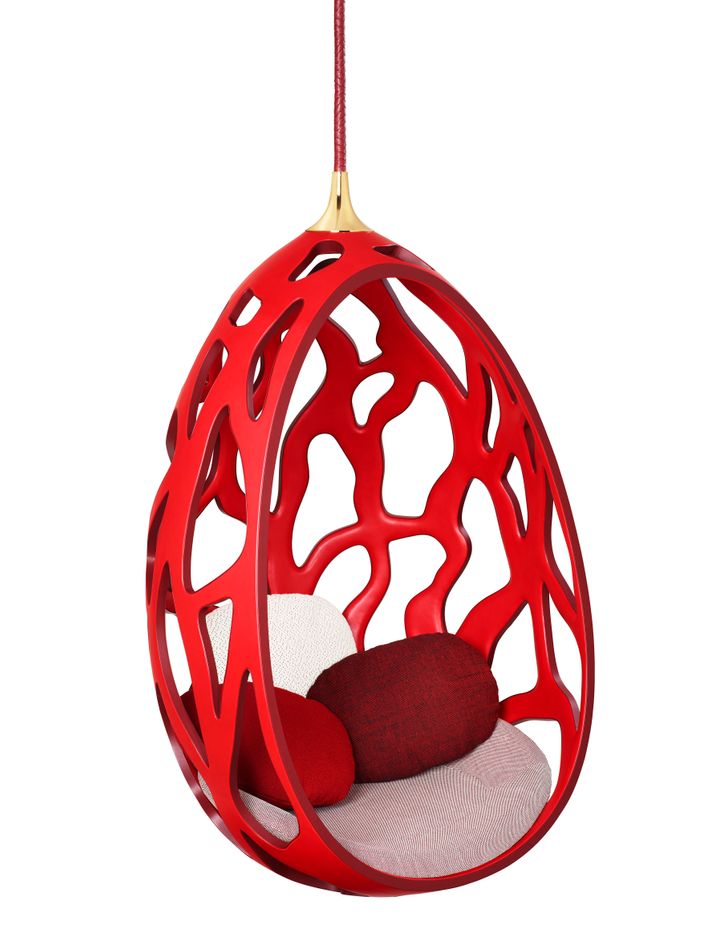 Luxury brands like Louis Vuitton and Fendi showcased their ideas to reinvent the worlds of fashion and art with creativity and beauty in different forms. Louis Vuitton's Objets Nomades was a highlight, showing a collection of furniture that reimagines the way the brand has translated its iconic designs to travel. From a hammock to a foldable stool, all the pieces are one-offs made with experimental fabrics in surprising designs.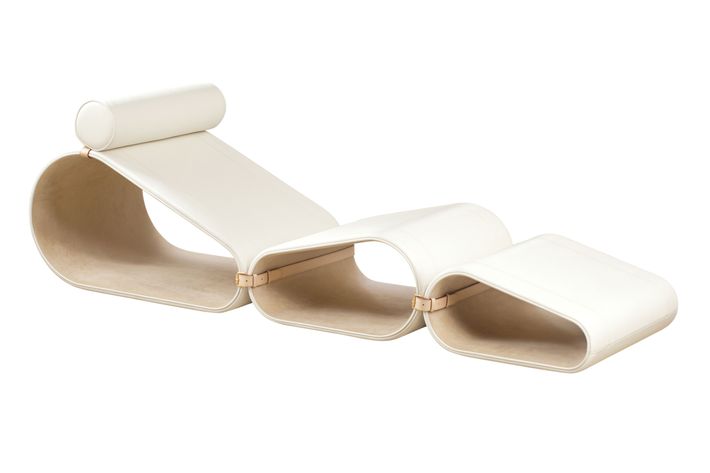 Dior Unveiled Dior Lady Art in Its Miami Boutique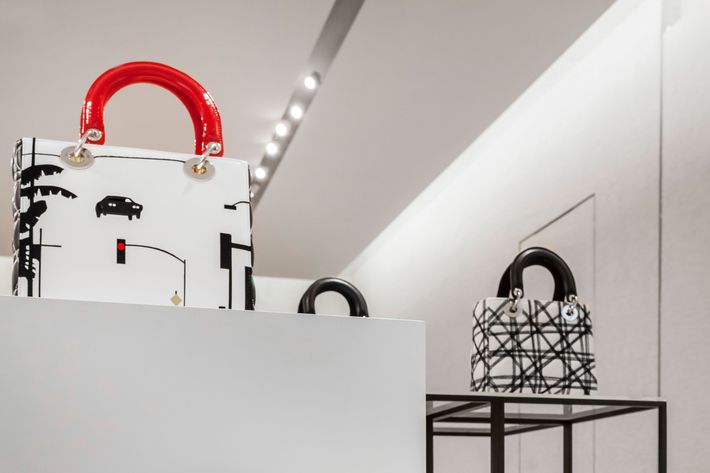 Remember those fancy Dior bags we were wishing and dreaming about a couple weeks ago? Well the brand has finally put them on the shelves! Dior commissioned seven contemporary artists to put their own spin on the classic bags, and the limited-edition collection is exclusively available at the Miami Design District location during Art Basel.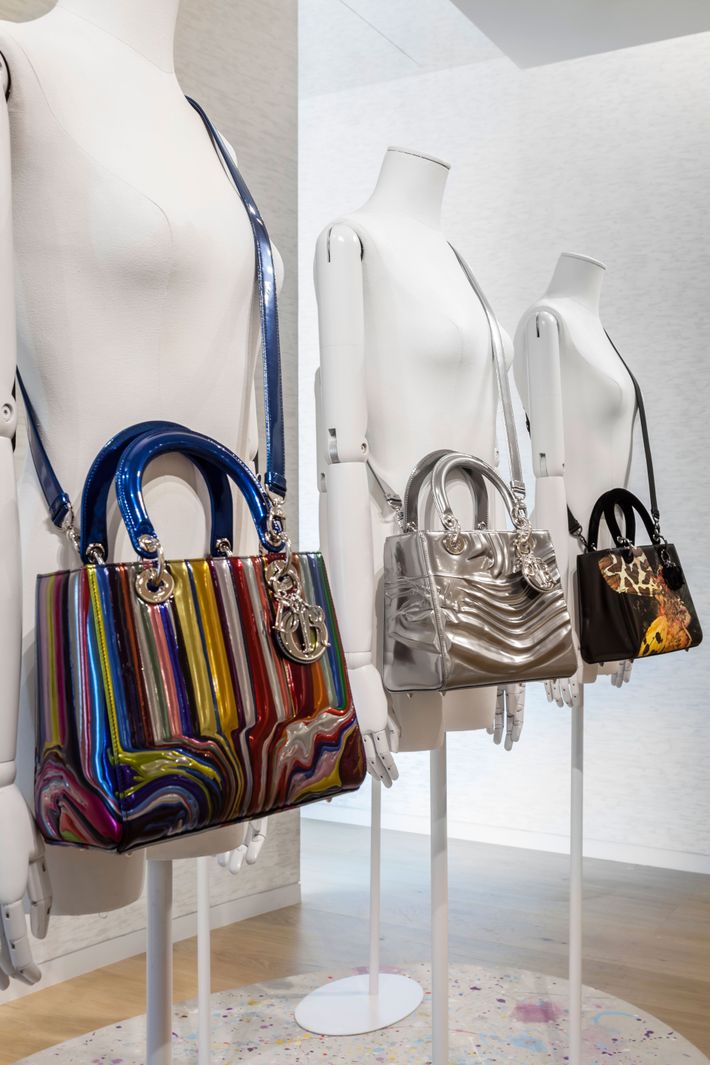 Art Basel Exhibitions Had the Most Legendary Pieces by Far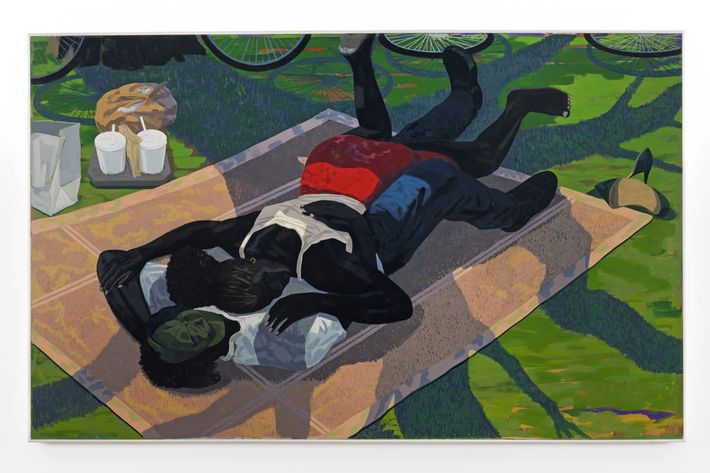 The main Art Basel exhibition, held at the Miami Beach Convention center, had the most works by famous names like Picasso, Jean-Michel Basquiat, Dorothea Lange, and Kerry James Marshall. The exhibition shows work from 269 galleries from 29 countries, ranging from installations and sculpture to paintings and films.
Kehinde Wiley's Closing-Night BBQ Was The Best Party
Not only was the crowd filled with the who's who of the fashion and art worlds at Kehinde Wiley's backyard party at the Tropicale at the Miami Beach, but the imitable Lauryn Hill performed. She sang every hit from the Miseducation of Lauryn Hill while guests ate catfish and sweet-potato pie. It was undoubtedly the best way to end the weekend.