While Taylor Swift versus Kim Kardashian may have been the most high-profile celebrity feud of the year, there was another wave of disputes that caught our eye. Call it niche drama: Highly entertaining and very petty, though otherwise missable, these fights rose to the surface via a perfect combination of social media and a penchant for spectacle.
From a juicing magnate's missing crystal to disgruntled roommates, here are the silly feuds we couldn't get enough of in 2016. 
Amanda Chantal Bacon vs. Father John Misty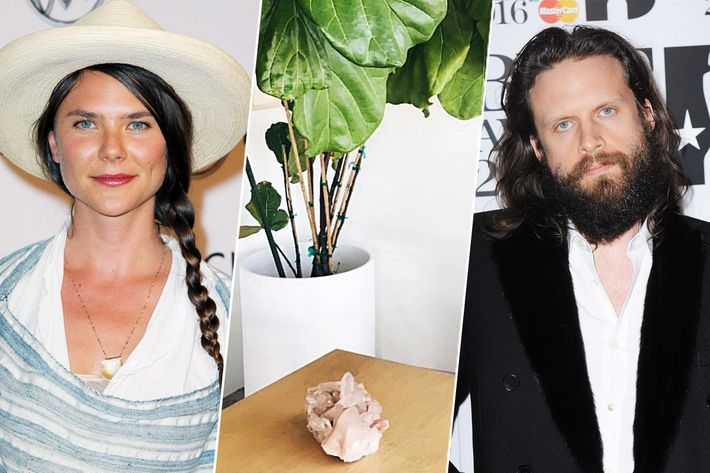 This feud — between juicing empress Amanda Chantal Bacon and musician Father John Misty — was, in some ways, my personal Watergate. (I am both the Woodward and the Bernstein in this analogy.) To recap, in July, Moon Juice owner Bacon took to Instagram to share that the rose-quartz crystal from her chain's Silverlake location was nowhere to be found. She pleaded for whoever took it to return it, and Father John Misty trolled her, claiming he was behind the theft (he wasn't). Bacon spent the next couple of months crystal-bragging on Instagram, while Misty added a provocative pair of rose-quartz earrings to his tour merchandise. As for who won, well, Misty ended up deleting his social-media presence, while Bacon's been pouring all her energy into promoting her first "cook"-book.

Kendall Jenner vs. Ballerinas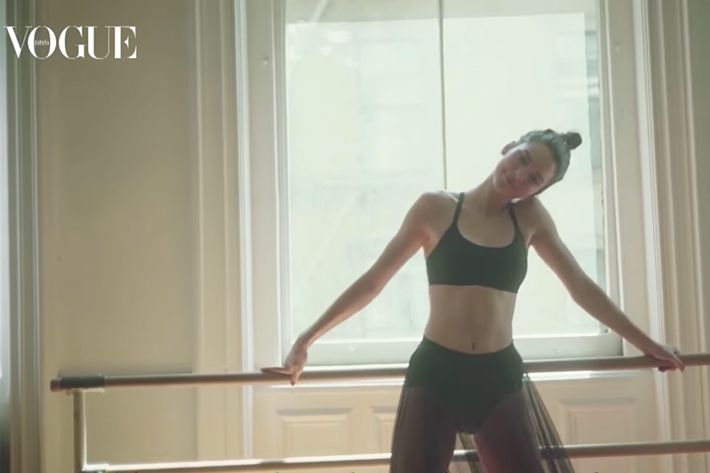 In September, Kendall Jenner filmed a seemingly innocuous video clip for Vogue España in which she cosplayed a ballerina. Upon its release, ballerinas from around the world came out of the woodwork to rain hellfire on Jenner, with some calling it "pretty disrespectful to the artists who devote their lives to this demanding craft." As for her part, Jenner shrugged it off, saying, "My drama is ballerinas being upset at me!"

Rich and Beautiful Travel Blogger vs. Other Rich and Beautiful (and Possibly Fake) Travel Blogger
Say you're a beautiful, young blogger who makes a living traveling to far-flung locales around the world and posting enviable photos of yourself to Instagram. Now imagine that another beautiful young woman is following you around the world, copying your photos — even the poses and outfits — down to a T. That was the eerie story that 23-year-old Lauren Bullen, otherwise known as "Gypsea Lust," told on her blog in mid-November. She posted a bevy of nearly identical side-by-side shots, taken by her and a woman who went by "Diana Alexa," then deleted her post shortly afterwards. Diana's Instagram disappeared too, so it's looking more and more like it was all a hoax to generate publicity. But if pretending there's a woman out there traveling thousands of miles to copy your entire life isn't dramatic, I don't know what is.

The UCLA Freshman Who Wanted the Top Bunk vs. Her Two New Roommates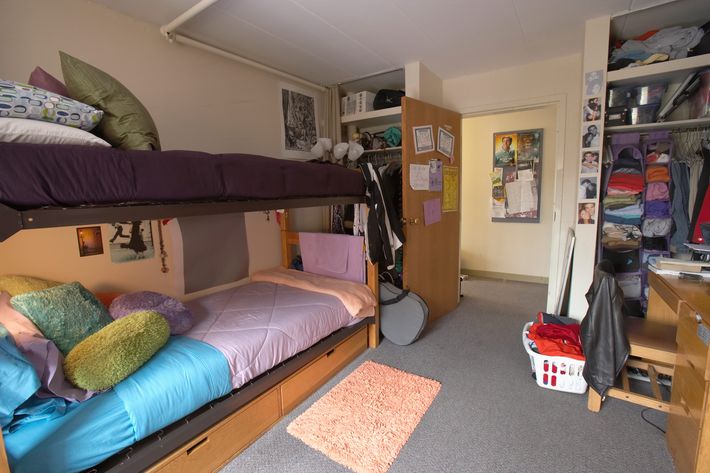 Back in the day, you used to deal with annoying emails from your roommates the old-fashioned way: by forwarding them to your friends and family and writing "ughhhhhh can you believe this?!" But in the year of our Lord 2016, the entire world can get invested in your passive-aggressive fights if you want them too. And that's exactly what happened when Winnie Chen, an incoming UCLA freshman, posted an excerpt from her roommate-to-be that began, "Okay so I'm not sure why neither of you responded back to my emails, but I don't really care just as long as you both know this and understand that I'm not gonna settle for anything less than what I'm gonna tell you that I'm gonna get once I arrive in the dorm." It only got better (or worse?) from there.

The Penn State Freshman vs. The Roommate Who Subtweeted Her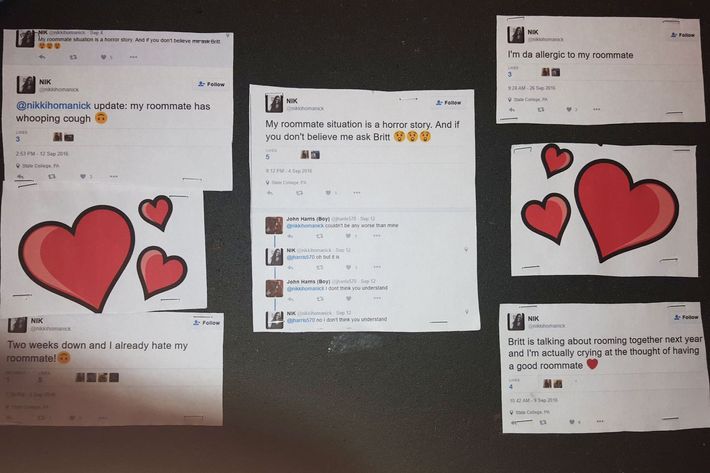 Once again, the nation turned its lonely eyes to a few college students who weren't all too good at communicating with each other. In late September, around a month into the first semester of school, Penn State freshman @JessyJeanie tweeted out that she had found all of her roommate's subtweets about her, printed them out, and taped them to her door.

It quickly went viral, and @JessyJeanie continued to post updates — like that her roommate ripped down the printed-out tweets, and that every time her roommate's friends attempted to defend her, they were forced to make their accounts private. It's a wonder this one hasn't been optioned yet.
Vegan YouTube Stars vs. Vegan YouTube Stars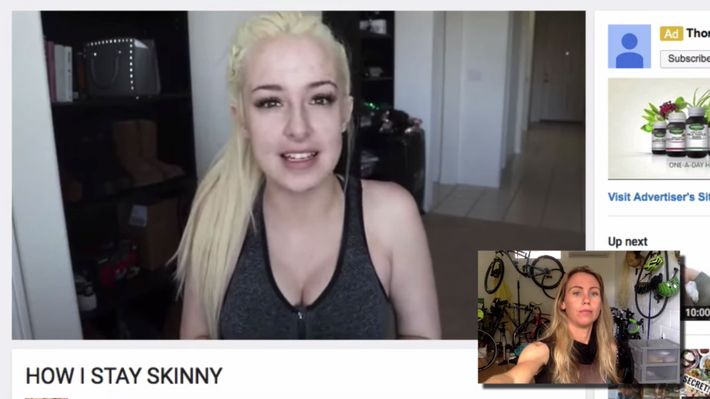 This year has been rife with fights between vegan YouTubers — including the infamous Freelee the Banana Girl, who subsists on 51 bananas a day. Ellie Shechet has been following the story all year at Jezebel, one teary, high-carb video at a time.

Vogue vs. Fashion Bloggers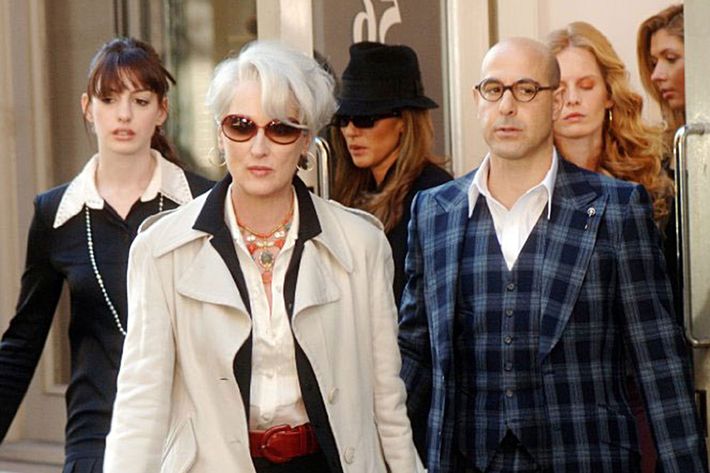 During Milan Fashion Week, Vogue's creative digital director, Sally Singer, derided the work of fashion bloggers, saying "Please stop. Find another business. You are heralding the death of style." Nicole Phelps, the director of Vogue Runway, said that bloggers borrowing clothes from brands were "not just sad" but "distressing." Susanna Lau of Style Bubble responded quickly, calling out Vogue's hypocrisy. Meanwhile, we wondered if we had time-traveled back to 2009.
Vine Stars Amanda Cerny vs. Vine Star Lele Pons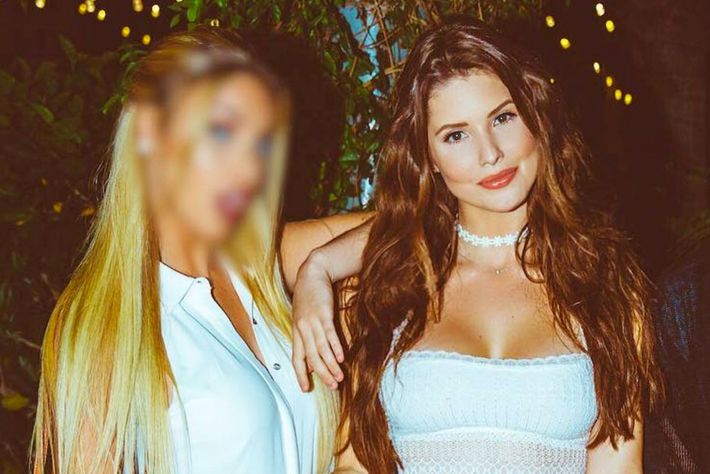 This story starts as all good stories do: with a mutual unfollowing, this time between 25-year-old Vine star Amanda Cerny and 20-year-old Vine star Lele Pons. Per Select All, Cerny said that "Pons had been secretly accessing Cerny's accounts, deleting popular posts from sites like Instagram, and allegedly setting Cerny's accounts to private so she couldn't acquire new followers." That's great feud material, but only the beginning. Pons canceled her upcoming trip to Italy to attempt to mend this friendship, while Cerny claimed in a tweet, "police just came to my house tried getting me to take down my insta." Then she posted a 15-minute-long video called "Why I Dumped Her."