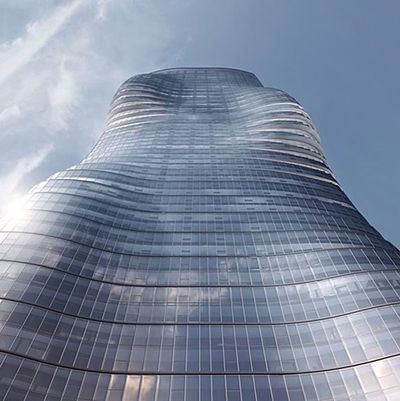 Premier Tower.
Photo: Elenberg Fraser
Construction of a 79-story building in Melbourne, Australia, has recently begun, Architecture and Design reports. That alone isn't particularly newsworthy in a world where new buildings pop up all over the place, but the Premier Tower will apparently be different than the rest of the skyscrapers out there. Why? Because it was reportedly inspired by Beyoncé — specifically her "Ghost" music video.
The tower will house 796 apartments — a literal Beyhive.