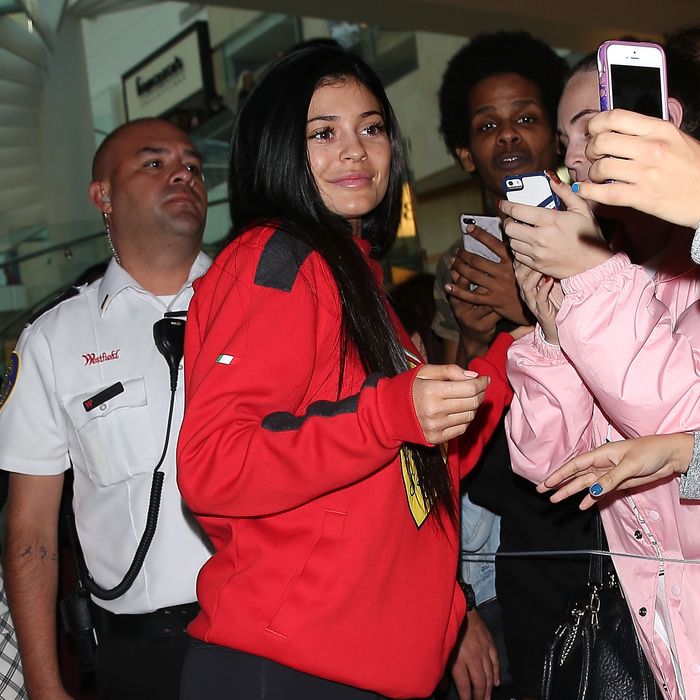 Photo: Pap Nation / Splash News/Pap Nation / Splash News
Kylie Jenner's pop-up shop at the Topanga Mall in Los Angeles opened Friday to much ado from fans, some of whom had lined up the night before to get first dibs on the reality-show star's wares. Jenner was there to Snapchat the madness along with boyfriend Tyga, mom Kris Jenner, and bestie Jordyn Woods.
On Saturday at 10:00 a.m. PST, the Kylie Shop went live online, although it has significantly less KJ stuff than her pop-up. It features products like an iPhone case that reads KYLIE JENNER LIPS, a lacy thong emblazoned with her name, and a 2017 calendar shot by Terry Richardson.