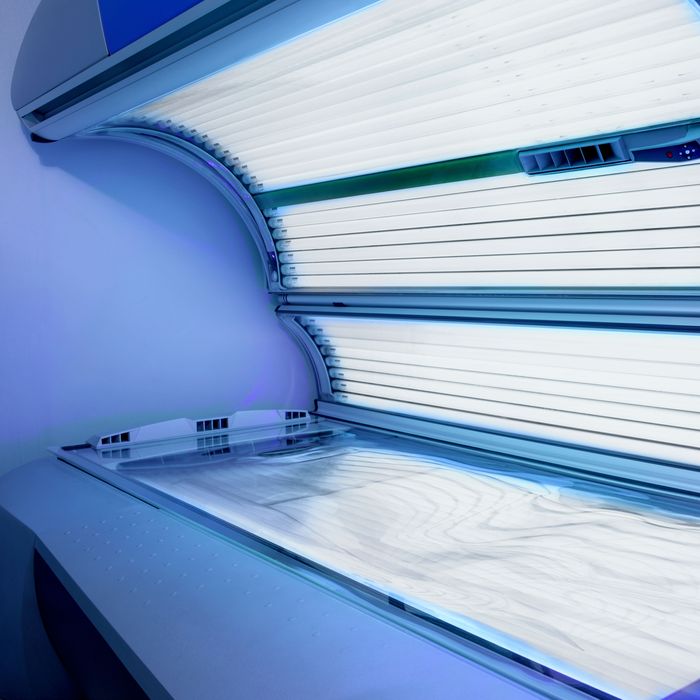 Photo: Peter Dazeley/Getty Images
Ultraviolet radiation is the most preventable risk factor for skin cancer and yet people still pay good money to irradiate themselves in the name of aesthetics. Last December, the U.S. Food and Drug Administration proposed a ban on the use of tanning beds for minors because the effects of UV radiation are cumulative. The agency still hasn't issued a final rule, but a new study shows just how beneficial such a ban would be.

For a new study in the Journal of the American Academy of Dermatology, researchers from the Centers for Disease Control and Prevention estimated the impact of the ban among the 61 million U.S. kids who are 14 or younger. They determined that barring minors from using tanning beds would prevent almost 62,000 cases of melanoma, 6,700 melanoma deaths, and $343 million in treatment costs. A total ban on indoor tanning — fat chance, but a girl can dream — could prevent nearly 203,000 melanoma cases and 23,000 melanoma deaths, and save $1.1 billion in melanoma treatment costs.
Abel Torres, M.D., president of the American Academy of Dermatology Association (the AAD's policy arm), said in a release that this research should light a fire under the FDA. "We hope this study motivates the FDA to save lives and lower health care costs by finalizing this proposal as soon as possible," Dr. Torres said. "Moreover, we hope these dramatic figures remind the public, especially young people, to stay out of indoor tanning beds."