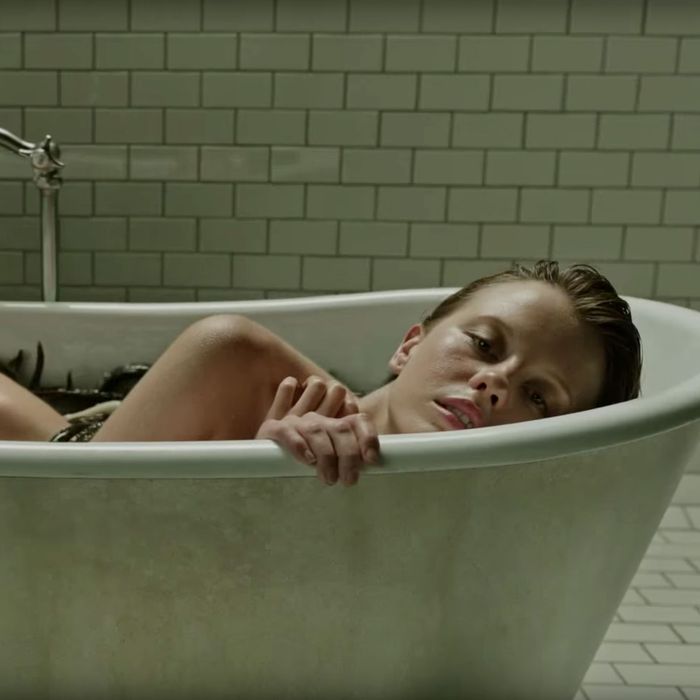 A Cure for Wellness.
Photo: Courtesy of 20th Century Fox
From facial peels and sweat lodges to blood creams and literally eating dust, the wellness industry can be a pretty gruesome place, so it seems fitting that the world of self-care is finally getting the horror-movie treatment.
A Cure for Wellness, directed by The Ring's Gore Verbinski, stars Dane DeHaan as an exec tasked with retrieving his boss from a Swiss wellness retreat where things appear to be taking a Shutter Island–esque turn toward the macabre. Jason Isaacs reprises his The OA role as a creepy doctor flagrantly violating his Hippocratic oath, while Shia LaBeouf's new wife, Mia Goth, plays a woman who looks like she's taken her juice cleanse a little too far. There's lots of creepy stuff going on in the trailer — from bathtubs full of eels to forced sensory-deprivation tank sessions — but on the upside, everyone's skin looks positively glowing.
Watch the trailer below and try not to cancel your spa day: