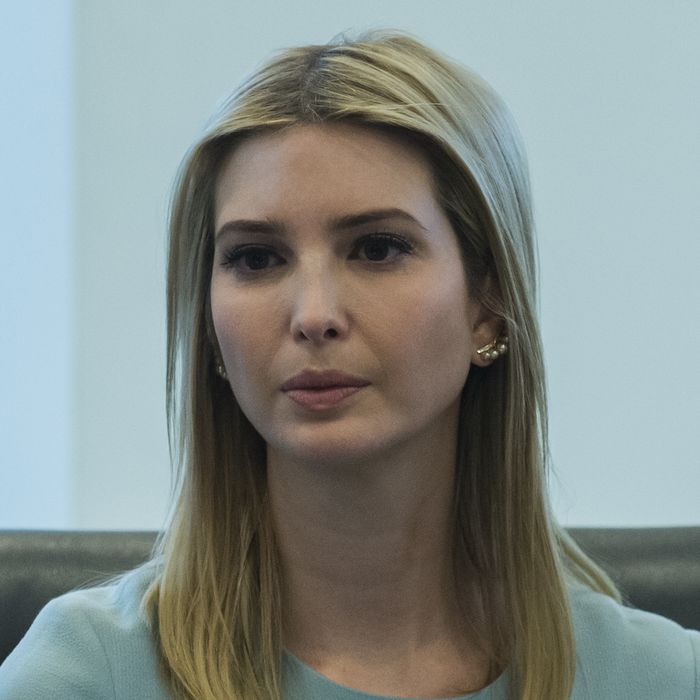 Photo: Albin Lohr-Jones/Bloomberg via Getty Images
The auction to spend 45 sweet minutes of face-to-face time with Ivanka Trump herself has been canceled. According to the New York Times, "questions were raised about the process by ethics experts, who said it appeared to offer bidders special access to the next first family." Sure enough, the Times talked to a businessman who bid almost $60,000 — that's 60 thousand dollars — for the opportunity to pick Ivanka's brain over a cup of joe. Ozan M. Ozkural simply wanted to "gain insight into topics like President-elect Donald J. Trump's possible future dealings with Turkey and other nations where Mr. Ozkural invests." Even if the auction hadn't been canceled, Ozkural was already outbid by whoever had offered a whopping, if oddly specific, $72,888.
Other bidders include the owner of a Tex-Mex restaurant chain from Houston who wants to press Mr. Trump, through his daughter, about immigration policy, and a real estate executive and fringe presidential candidate from Florida who wants to send a message to Mr. Trump about election fraud.
The proceeds would have gone to the Eric Trump Foundation to benefit St. Jude Children's Research Hospital in Tennessee. In an official statement, Eric Trump announced, "Today, the only people that lost are the children of St. Jude."