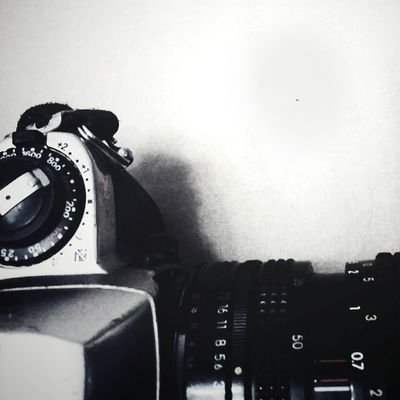 Get Sex Diaries delivered every week.
New York's Sex Diaries series asks anonymous city dwellers to record a week in their sex lives — with comic, tragic, often sexy, and always revealing results. This week, a 26-year-old model dating a photographer: in a new relationship, bisexual, Brooklyn.
DAY ONE
9 a.m.: I wake up to a phone call from Jack. He has a client who wants to fly us out for a shoot in Tennessee. I remind him I already have a shoot scheduled that day — I'm a model who does some nude art — which I've had to postpone once already. We agree to see each other this afternoon and hang up.
Jack and I have been together for about four months. We met on a test shoot at his studio, which is in the basement of his apartment. The model-photographer dynamic is a little cliché, but very interesting. We both have insane sexual appetites and experiment with a little bit of everything — dom/sub, BDSM, threesomes.
3 p.m.: I arrive at Jack's place in Bay Ridge. I walk straight into his bedroom, and he pins me up against the wall. We make out passionately, his grip on me tightening. Our friends are waiting for us in the other room.
3:30 p.m.: We all head to the local bar. Jack and I both pop a Xanax, then enjoy a few beers. I really want to suck him off, and I let him know.
7:30 p.m.: We have a little tiff, so I withhold the blow-job offer, just to be a tease. I love to tease (and be teased).
9 p.m.: We go to the city to meet with some new clients. A gentleman at the bar strikes up a conversation with us after seeing my collar (I never leave the apartment without it). He's a dom, married with three kids, who coaches other doms and subs. He's intrigued by us and says he can tell we don't need much coaching. He ends the conversation with a quick tug on my collar.
11:30 p.m.: The client meeting goes well! We leave the bar and start walking around the LES, then duck into a somewhat-secluded doorway. Jack pulls my jeans down to my knees and buries his face between my legs. His mouth is heaven.
1:30 a.m.: We make it back to Jack's place. He leads me into the alley next to his apartment (by the collar, of course), pushes me up against the wall, and teases me. But it's a bit chilly at this point, so we head inside and drunkenly eat some sandwiches from the bodega.
DAY TWO
8:45 a.m.: I wake to Jack's fingers brushing up against my clit. I love when he wakes me up with sex. He slips his hard cock between my thighs and teases me. He then straddles me, grabs some lube, and titty fucks me until he comes on my chest. He returns the favor by eating me out until I orgasm. We hop in the shower, and slowly ease into the morning.
10 a.m.: Jack has a shoot tomorrow, and so do I. We spend some time coordinating our schedules for the coming week.
3:15 p.m.: I head to Greenpoint to meet up with some girlfriends for a wine-and-cheese night sponsored by Whole Foods, of all places. I stuff my face with gourmet cheeses and meats until I can't bear another bite. Quality girl time is something I've been missing a lot recently; it's nice to connect with strong, independent women. A hickey on my neck feels tender — and I snap right back to scenes from the night before. None of these women know just how sexual I am. It's a little secret Jack and I share.
6:30 p.m.: I head back to my place in Bed-Stuy to pick up a fresh set of clothes and supplies for my shoot. I confirm with a former co-worker of mine about doing makeup for Jack's shoot. She's dabbled in the realm of sugar daddies and babies — the idea of a threesome comes to mind, but I'm hesitant to mention anything to her yet. She doesn't seem like the submissive type, and I want a girl I can play with.When I mention this to Jack, he agrees.
7 p.m.: I head back to Jack's place for the night. We cuddle on the couch and watch Interstellar, then head to bed.
DAY THREE
7:15 a.m.: My alarm goes off — time for work. I hit snooze and snuggle up next to Jack before taking a shower.
8:30 a.m.: Jack gets up to get ready for the gym. I'm dressed, putting the finishing touches on my face, when he comes up behind me and unzips my jeans. I know exactly what he's thinking and drop everything. He bends me over the sink, eating me out until I orgasm on his face.
9:15 a.m.: I arrive on set for my shoot. Meanwhile, Jack's model shows up extremely early. Apparently there was a mix-up at the agency and her booker told her the shoot started at 9 a.m., when really it was scheduled for 1 p.m. Modeling agencies are extremely unorganized.
11 a.m.: The photographer and I head back to Jack's studio to shoot on the roof. I picked the worst day — it's fucking freezing out. We quickly finish up the shots, and I run back inside to warm up.
1:15 p.m.: The girl I hired for makeup arrives. I forgot how fucking eccentric she is. She's mentally draining and by the end of the shoot I'm exhausted. Jack and I agree she's not the right fit for us.
3:30 p.m.: Our second model, Kira, arrives. We head to the bar for some drinks first. I need it.
5 p.m.: Kira's body is fire and her personality is totally on point. After a few drinks, I'm really digging her. I love her vibe and let Jack know. Jack shoots some photos of us in the back of the bar. Kira and I make out. I forgot how much fun it is to kiss girls.
8 p.m.: Back at the apartment, we all pop a Xanax (or two) and continue drinking. Jack comes up with a fun little game: Let's see who can eat me out best. They take turns, ten seconds each. Kira wins.
9 p.m.: Kira is on the floor of the studio and I'm eating her out. To be honest, I've never actually done this before. But as a woman, I know what I like — and she seems to enjoy it. Jack grabs his camera, clicking away as we roll around on the floor.
DAY FOUR
7:30 a.m.: I wake up on the air mattress in the studio. Jack is lying next to me, but Kira is gone. My knees are bruised to shit and I'm hungover. The studio is trashed — I vaguely remember Jack smashing a stool and one of his records the night before. Jack and I try to piece together where things went sideways. I tell him we need to reach out to Kira. He texts her and she agrees to come over for breakfast. Jack and I fuck before she gets there, making sure to send her a naughty pic beforehand.
9 a.m.: Kira arrives. She remembers everything and has no hard feelings. In fact, she laughed about it. We end up shooting her in this avant-garde studded face mask. She's such a babe. The images are fucking perfect.
6 p.m.: I get a text from my mother saying that she's worried about me. About ten minutes later, I get an email from my agent saying the same thing. They're concerned that I've gone off the deep end — I think my Instagram is to blame. I've been reported for inappropriate content a few times (#freethenipple, bitches!). I get upset and vent to Jack. This shit makes me feel uncomfortable and ashamed. He tells me not to bother with it now, so I don't.
7:30 p.m.: I head to Barclays to meet up with one of my best girlfriends. Like me, she recently got out of a long-term relationship where she was the caretaker. The difference is this boy cheated on her — I say boy because he's not quite a man. It's been three weeks and he's already trying to get her back. I tell her she needs to block his number and move on. She agrees; however, I don't think she has the heart to do it. We enjoy a couple of beers together and part ways.
10:30 p.m.: Back at Jack's, our friend Joe is over and the two of them have already downed three-fourths of a bottle of Jameson. Sometimes I wonder how Jack puts up with Joe — something always ends up getting smashed or broken while he's around.
At some point while we're drinking, Jack pulls me aside and asks me to move in with him. I want to say yes; I'm there all the time so I might as well. But our relationship is still quite fresh and I already have an apartment that I'm paying for. The conversation trails off.
1:30 a.m.: Joe finally leaves. Broken beer bottles litter the floor of the studio, along with a couple of shot glasses. Jack and I are too drunk to care — we fall asleep.
DAY FIVE
8 a.m.: I wake up and snuggle close to Jack. He wraps his arms around me and I press my ass against him. He grabs my hips and rocks me back and forth. I can feel him getting harder by the second.
10 a.m.: Round two: Jack loves eating me out. I can't believe I got so lucky! I ride his face for a solid 20 minutes and orgasm, hard. I guess it must have been a little too hard because Jack's lip is busted. Oops.
12 p.m.: Jack makes us breakfast in bed and then starts cleaning up the studio. I draft a response to my agent. I tell her that I'm actually doing quite well and I'm happy where I am. Had she reached out to me just a few months earlier, I couldn't say that without lying to her. Battling depression and crippling anxiety over the past year has been exhausting. However, I've come a long way in a very short time and I'm proud of myself for that.
1:30 p.m.: Jack forgets that he's shooting today. The model arrives and is pretty busted, but does have an intriguing quality or two. Redheads are always interesting.
3:30 p.m.: We take a little break and head to the bar for food and drinks. This girl is a little too forward, to say the least. She dips out to use the restroom, and Jack makes it clear he's not interested. I totally agree.
7 p.m.: We head back to the apartment and finish up the shoot.
9 p.m.: Jack and I sort through images and pick out the best ones. He really is a very talented photographer. We head to bed early.
DAY SIX
10 a.m.: Jack climbs back into bed and on top of me. He flips me onto my stomach and fucks me from behind. I love this position because he gets some good leverage and goes deep. I come, hard.
10:45 a.m.: I get an email from my therapist confirming our appointment at noon. Shit, I completely forgot. I hop in the shower and run out the door.
12:05 p.m.: My therapist is the most wonderful woman. She's been so accommodating and genuine the entire time I've been her patient. During our session she tells me that she's impressed with how far I've come. She's seen me at my worst, so it feels good to get that reassurance from her. On my way out she mentions that I'm looking very thin. She's right — I need to start taking care of myself physically now that I'm feeling more solid emotionally.
1 p.m.: I take my therapist's advice to heart and house a foot-long sandwich from Subway. It's a good start. Then I head to Starbucks for a coffee and to catch up on emails. I need to solidify bookings before the month is up so I can pay rent.
4 p.m.: I head back to my apartment to check the mail. I've been in contact with my ex about mailing me my passport. We were together for almost six years and and recently he's been dodging my messages and phone calls. He says he sent it, but my mailbox is empty. I text him — no response. Mother fucker.
6:15 p.m.: Back at Jack's. Chili and cornbread for dinner. It's delicious.
7 p.m.: Jack says he has something to show me. He digs up some old photos from when he was growing up. I take a picture of my favorite one.
DAY SEVEN
12 p.m.: Jack and I go grocery shopping for dinner. I told him I'd cook for him, since I have yet to do so. Pork loin, baked yams, asparagus, cranberry sauce, cherry pie, and ice cream — yum.
5 p.m.: Dinner is served. The yams are undercooked, and Jack makes a jab at me about it. He's lucky I'm so easygoing.
7 p.m.: I call my mom to say hello and wish her well. She doesn't answer, so I leave a message. Then I call my dad, whom I haven't spoken to in over three years. Lately, though, I've felt the need to reach out. I just haven't found the right time to do so. He picks up after the first ring — he can't believe that I called. We have a very cathartic conversation.
9 p.m.: I curl up in Jack's arms and cry. He tells me he's proud of me for taking the initiative. I'm pretty proud of myself, too. I've made some big adjustments over the past year and things are really coming together. Everything finally feels good. I'm happy.
Get Sex Diaries delivered every week.
Want to submit a sex diary? Email sexdiaries@nymag.com and tell us a little about yourself.