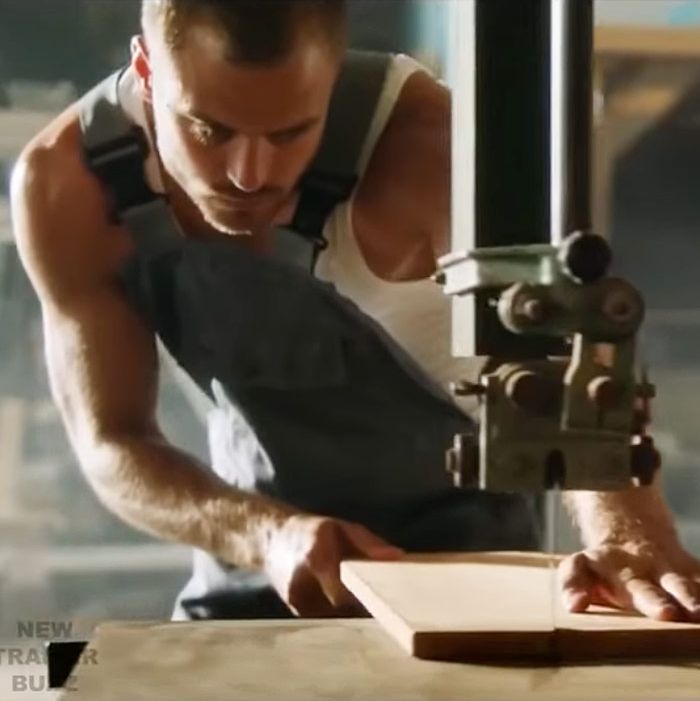 Photo: Courtesy of YouTube/Midnight Trailers
It has been around a year-and-a-half since Magic Mike XXL was released — a year-and-a-half that the world has been without a comedy-drama about a band of male strippers that explores themes of masculinity, friendship, and romance alongside expert dance routines. But no longer must you sleepwalk through life, humming "Pony," and wondering what's missing. Onze Jongens is here.
Onze Jongens, which translates to "Our Boys" (tagline: Voor elke klus het juiste gereedschap, or, "For every job the right tool") is a new Dutch Magic Mike–esque film. The movie summary, according to IMDB, is "Five down-on-their-luck construction workers form a male striptease act." The trailer — which is entirely in Dutch save for the words "male stripper" and a short, tense exchange about keeping a relationship — backs this up.
The Channing Tatum counterpart, Jerrit — Magische Jerrit — seems to be possessed with the unique gift of making women unbearably horny — geil — wherever he goes. For instance, women in an office all stop what they're doing to ogle him as he's working outside, cheering as he removes his top. His mere presence causes a waitress to overfill a drink. Typical Jerrit!
Much like Magic Mike, there are also plenty of dance routines done in costume — though, it's yet unclear if they use this opportunity to grind in traditional clogs or get erotic with a quality piece of local Gouda.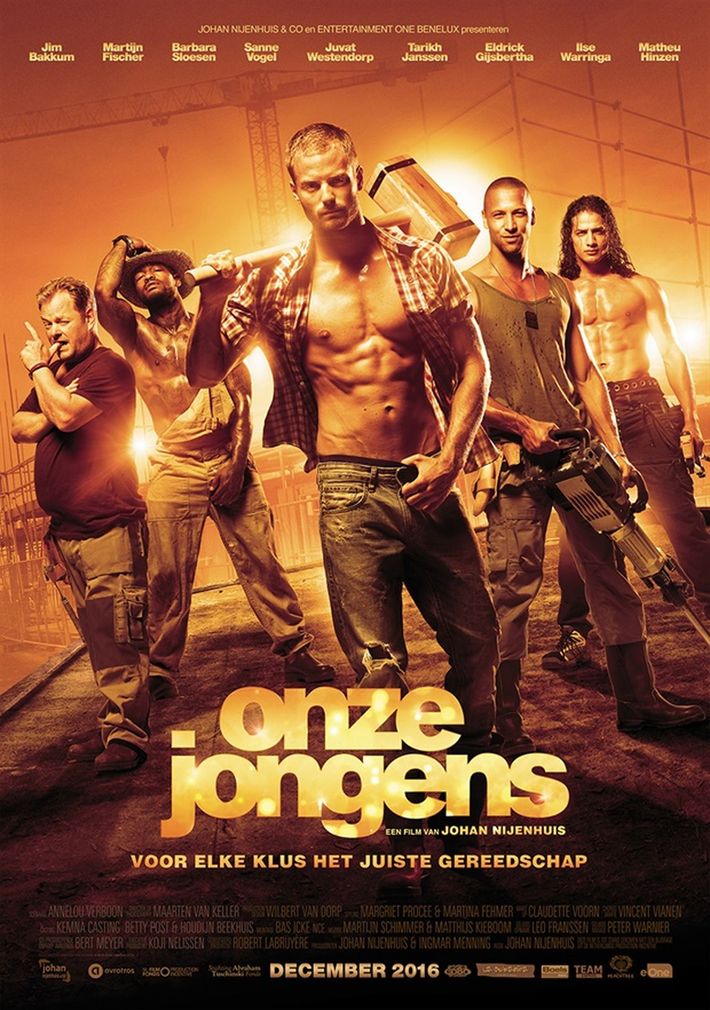 Erg fijn!