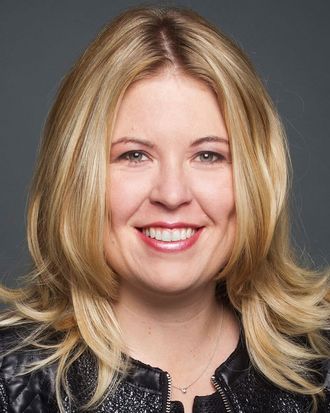 Canadian MP Michelle Rempel.
Photo: Courtesy of Facebook/michellerempelmp
Justin Trudeau might have achieved parity in his own cabinet, but that doesn't mean female politicians in Canada are immune to sexist harassment. On Tuesday, Canadian Member of Parliament Michelle Rempel shared a letter she'd received from someone who has a major issue with the way she dresses for her job. The letter, which Rempel tweeted, was sent to her by an unnamed man, and advises her to dress more conservatively, which he claims will benefit her career. "Hide the skin and people will look you in the eyes," the letter reads. "Were you wearing a bra on Thursday?"
"If we can see it, you know that we can see it, so don't be surprised that hetero males will look," the letter continues. "The Queen never wore revealing clothes and her ideas are well-respected around the world." This isn't the first time she's received notes like this, Rempel told BuzzFeed News. "I don't want it to come across as victimization, because I don't feel victimized," she said. "It's just more like, come on, really? Like this person actually thought this was appropriate to send to me."
"It's not acceptable on the internet, it's not acceptable here, it's not acceptable in any format," she added, referring to the harassment women regularly receive online. And if you doubted her for a minute, her Twitter mentions speak for themselves.