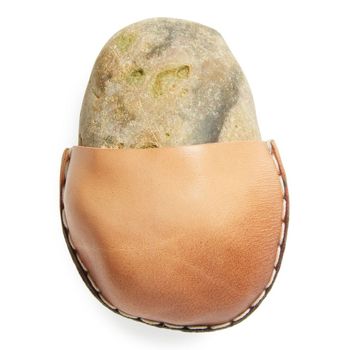 Photo: Courtesy of Nordstrom
As Western society swerves ever closer to the brink of collapse, give the aesthetically minded doomsday prepper in your life a Christmas gift she can truly appreciate: an $85 rock in a leather pouch, now available at Nordstrom.

A rock is, of course, a classic tool dating back to the Stone Age, perfect for smashing store windows or wielding as a missile against oncoming attackers, while the sophisticated tanned leather pouch is a great way to set yourself apart from the more gauche members of the ravaging horde. Plus, it goes with everything.