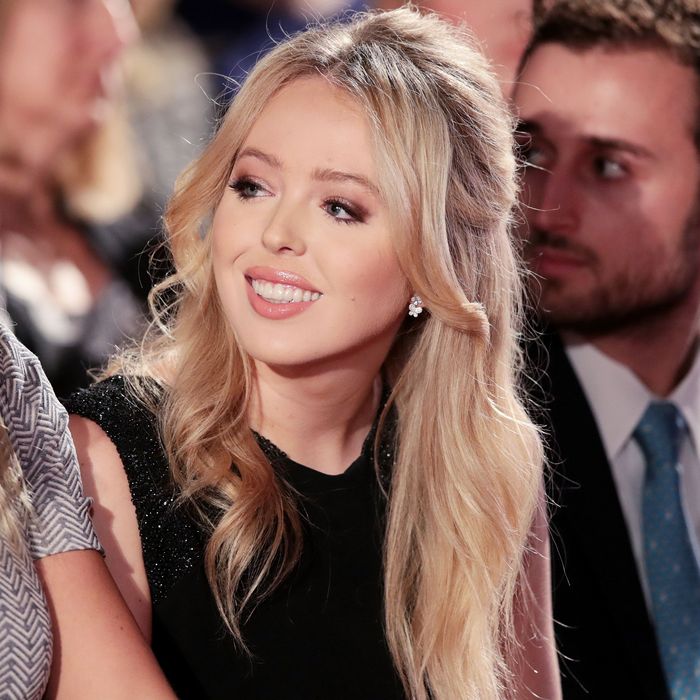 Tiffany Trump.
Photo: Scott Olson/Getty Images
Middle Trump child Tiffany — Donald's daughter with Marla Maples — has more or less flown under the radar compared to some of his other children. She released a pop song when she was 17, has been known to hang out in that Kennedy-Matisse-Hilton clique, and now it appears as if she may be aspiring to a career in law.

A few months back, she posted an Instagram of her LSAT prep books, complete with a bitmoji and all. Then, the 23-year-old, who graduated from the University of Pennsylvania earlier this year, was reportedly seen touring Harvard Law School on Tuesday.
Per Politico:
"We were sitting in the lounge area in the student center, and I saw a tall blond girl walking through and I recognized her," said one student, adding that it appeared few others around her also noticed the young celebrity in their midst surrounded by Secret Service. Another source saw her entering the library, wearing all black.

The application deadline for Harvard Law is February 1.