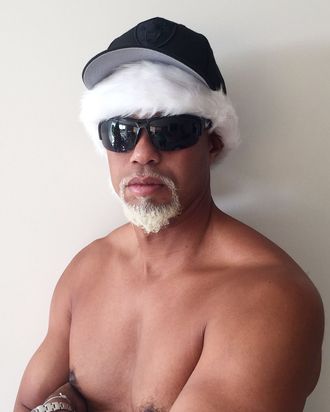 Mac Daddy Santa himself.
Photo: Courtesy of Twitter/TigerWoods
Tiger Woods took to Twitter on Thursday to post a picture of himself dressed as "Mac Daddy Santa" — a costume that involves a gray goatee, white hair, a baseball cap, black wraparound sunglasses, and no sign of a shirt.
The golfer explained in his caption that Mac Daddy Santa is a "Xmas tradition" that his kids "love." The subtext? In no way was he dressing like this in an attempt to get attention from the ladies.
Oh, Tiger, we've already been over this.