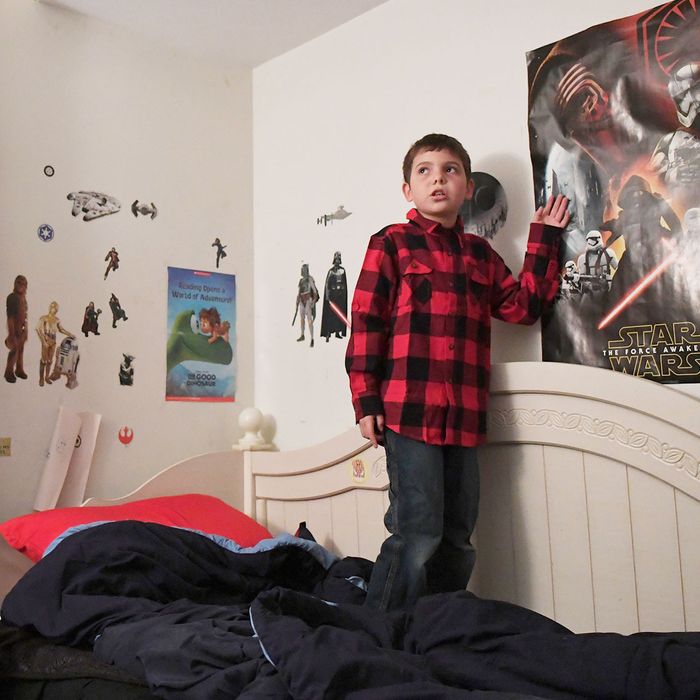 Joe Maldonado was asked to leave the Cub Scouts.
Photo: Gannett/Getty Images
About a month after 8-year-old Joe Maldonado joined Cub Scout Pack 87 in Secaucus, New Jersey, he was asked to leave. Joe was born a girl, but his mother, Kristie Maldonado, told the The Record he's been living as a boy for almost a year and is fully accepted at school, and Boy Scout leaders were aware he was transgender when he joined the pack in October. But parents of other Boy Scouts complained, and the Boy Scouts of America has no protections in place for transgender scouts.
Joe said he was widely accepted in the pack, which "all [his] favorite friends" were a part of. "Not one of the kids said, 'you don't belong here,'" he said. When he was asked to leave, "It made me mad. I'm way more angry than sad. My identity is a boy. If I was them, I would let every person in the world go in. It's right to do."
The Boy Scouts of America defended its decision, saying in a statement, "No youth may be removed from any of our programs on the basis of his or her sexual orientation," but adding, "gender identity isn't related to sexual orientation."
Even the first part of this statement is a relatively new development; the Boy Scouts banned gay members until May 2013 and gay scout leaders until July 2015. But with Joe's case, the Boy Scouts could be opening the door to further controversy when it comes to membership rights.