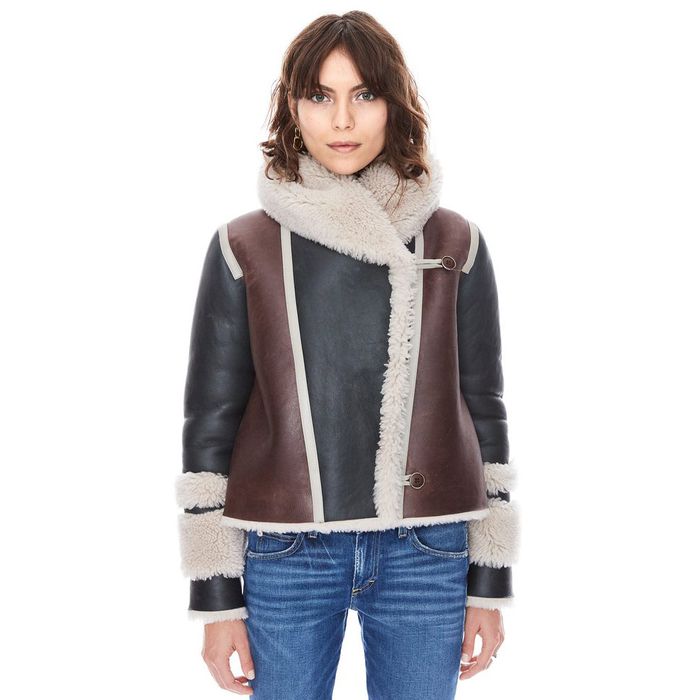 Every Friday at the Cut, we're highlighting one great purchase for which it's absolutely worth eating ramen noodles for the rest of eternity. If you're looking for cheap thrills instead, check back every Monday for a fun pick-me-up that will leave you with enough cash for dinner.
There are plenty of shearling jackets out there, but this one from Veda shakes up the traditional sleek-outside-fuzzy-inside formula with panels of black and brown leather. The shearling on the cuffs add edge and an extra degree of coziness, and there's even a hood for wet weather. Throw it on with a long dress and a pair of over-the-knee boots to be both the coolest and the warmest person on your commute.
Hilda Shearling Jacket, $1,998 at Veda.