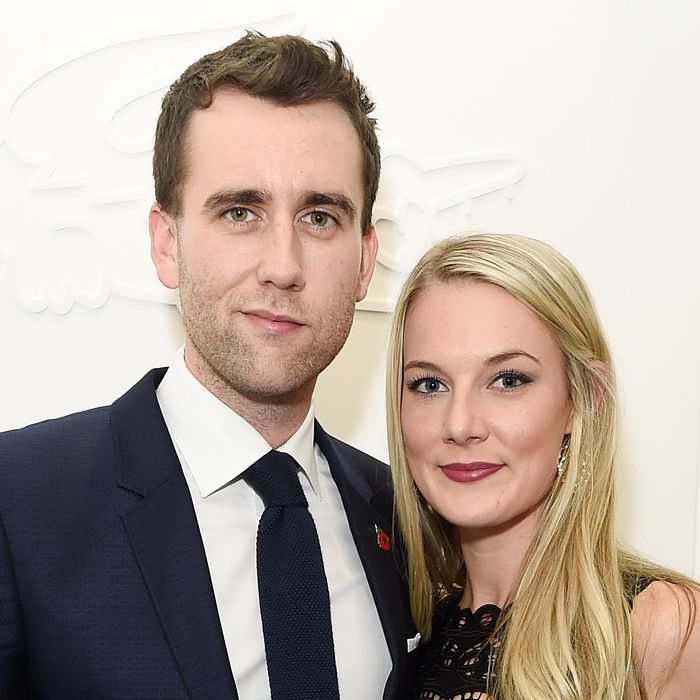 Photo: David M. Benett/Dave Benett/ Getty Imagesfor Lacoste
Matthew Lewis, whose name shall forever be associated with Harry Potter but is actually in quite a lot of other things, is getting hitched. The former Neville Longbottom is engaged to Angela Jones, who he's been dating since July. Brace yourself for some serious meet-cuteness. Jones works at Universal Studios in Orlando, which is also the home to, you guessed it, the Wizarding World of Harry Potter. They reportedly met at an event and felt a little special attraction of their own.
Lewis is on the BBC shows Ripper Street and Happy Valley, and he has a role in the upcoming film Terminal, alongside Margot Robbie, Simon Pegg, Max Irons, and … Mike Myers? Okay, Mike Myers. Lewis will always be Neville to us, though.