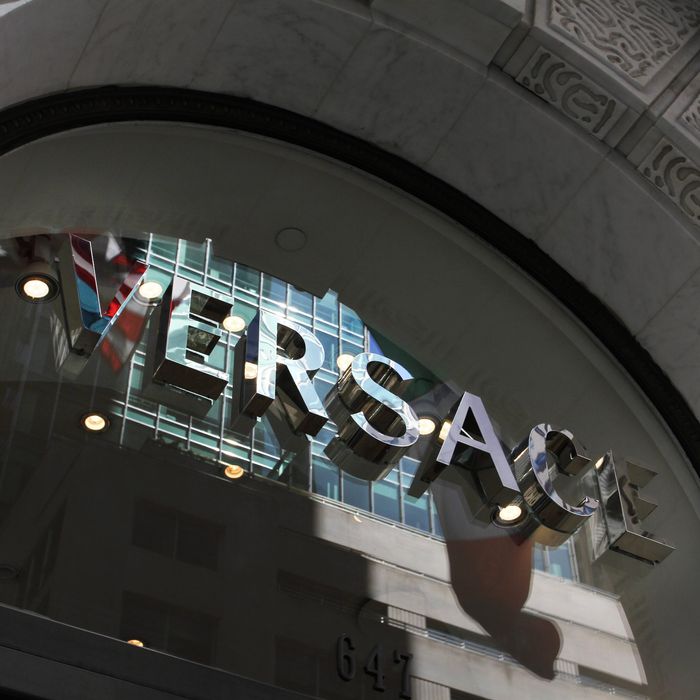 Versace.
Photo: Waring Abbott/Getty Images
After a former employee accused a Bay Area Versace store of racist practices, namely using a code word for black customers, his lawsuit against the company is heating up. Per Women's Wear Daily, Versace has asked that the case be moved from state to federal court, in part because the plaintiff, Christopher Sampino, is seeking more than $250,000 in damages.
Sampino is also asking for class-action certification. According to the court filing, there are "hundreds, if not thousands, of individuals in recent years alone" who could join a potential class-action suit. Through its lawyers, Versace has denied all the charges.