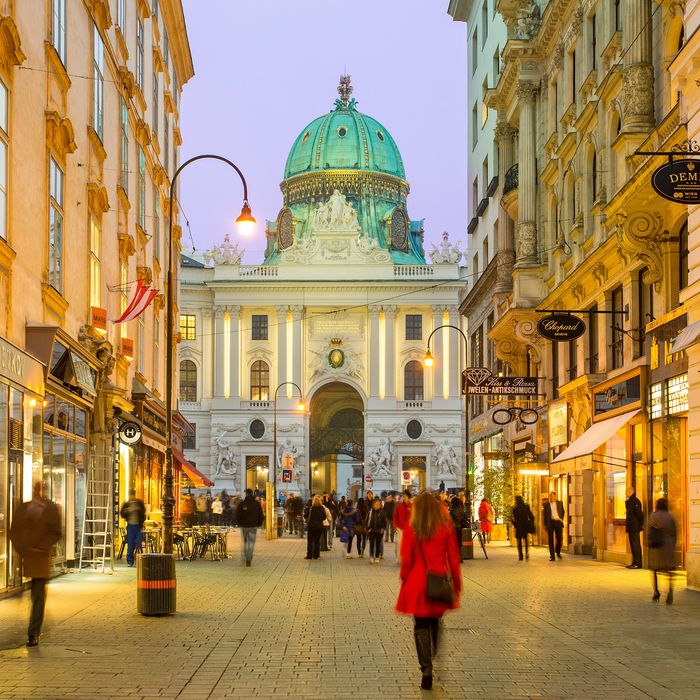 Vienna, Austria.
Photo: Sylvain SONNET/Getty Images
Ah, New Year's Eve: a time for Champagne, drunken midnight kisses, and police distributing pocket alarms to women due to previous instances of excessive harassment by men. At least that's what this New Year's will look like for women in Vienna, Austria.
Officials told the Associated Press on Tuesday that Vienna police will be handing out shrill alarms to women at a popular New Year's Eve venue. The alarms are meant as a precaution against the types of attacks against women that occurred last year in Cologne, Germany. During the 2016 New Year's celebrations in Cologne, at least 100 women were assaulted or robbed — including a plainclothes policewoman who reported being assaulted — after approximately 1,000 men gathered in the streets.
Austria's Interior Ministry spokesperson, Karl-Heinz Grundboeck, told the AP that the alarm devices will be handed out at entry points of the Sylvesterpfad part of Vienna, which is a route that goes through the inner city and is full of musical performances and other events. The area is reportedly visited by hundreds of thousands of people.