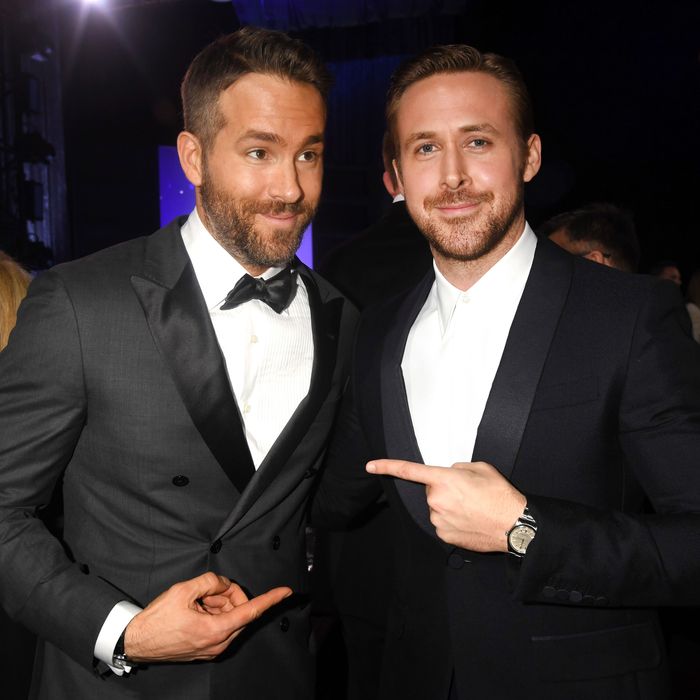 Ryan Reynolds and Ryan Gosling.
Photo: Jeff Kravitz/FilmMagic/Getty Images
Last night, two Canadian Ryans convened at the Critics' Choice Awards for an impromptu photo shoot. Ryan Gosling was there for La La Land, and Ryan Reynolds was there for Deadpool, but when they met up in front of the cameras, they both realized they were really there to point at each other in a casual, cool way to signify their understanding of the inherent ridiculousness of celebrity.
Ryan Gosling started it. See how he pointed as if to say, This guy! Also named Ryan. Very silly.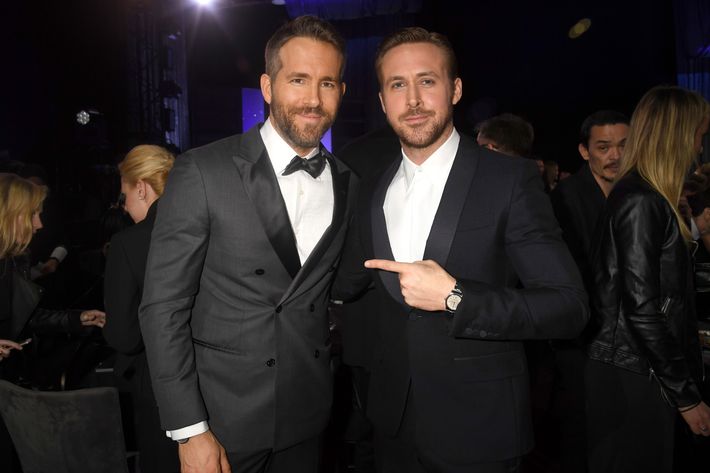 I'm telling you, this guy! Gosling continued, with the pointing. Handsome, like me. Famous, like me. Ryan, like me. Unbelievable.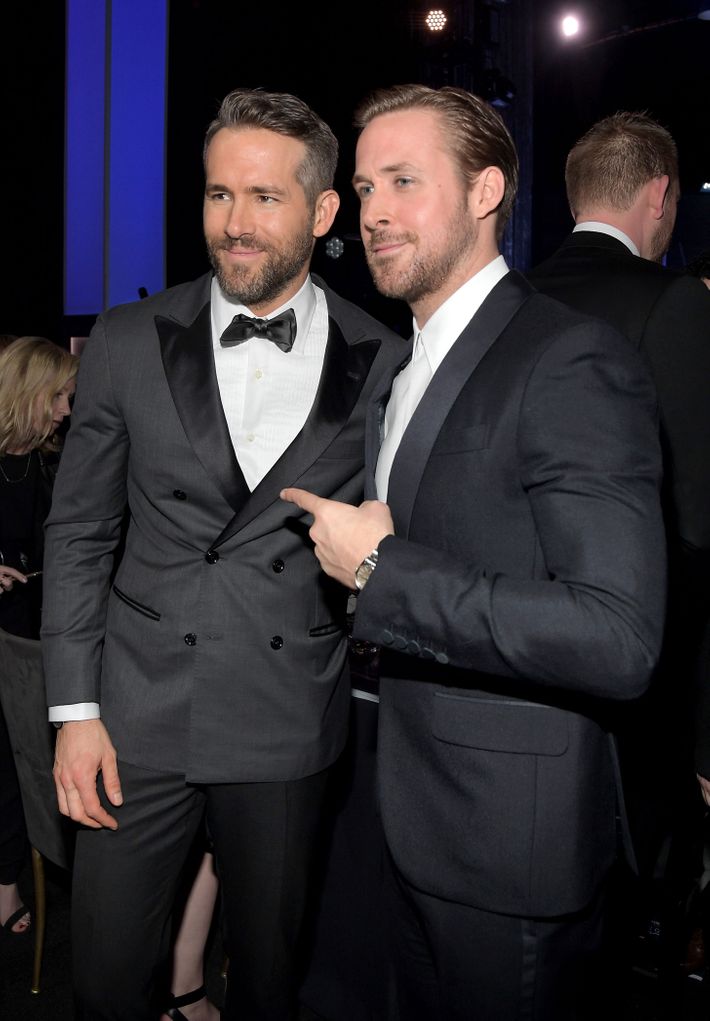 Reynolds then pointed back, to show the world that he also gets it. No, this guy! he cried, via his pointing finger.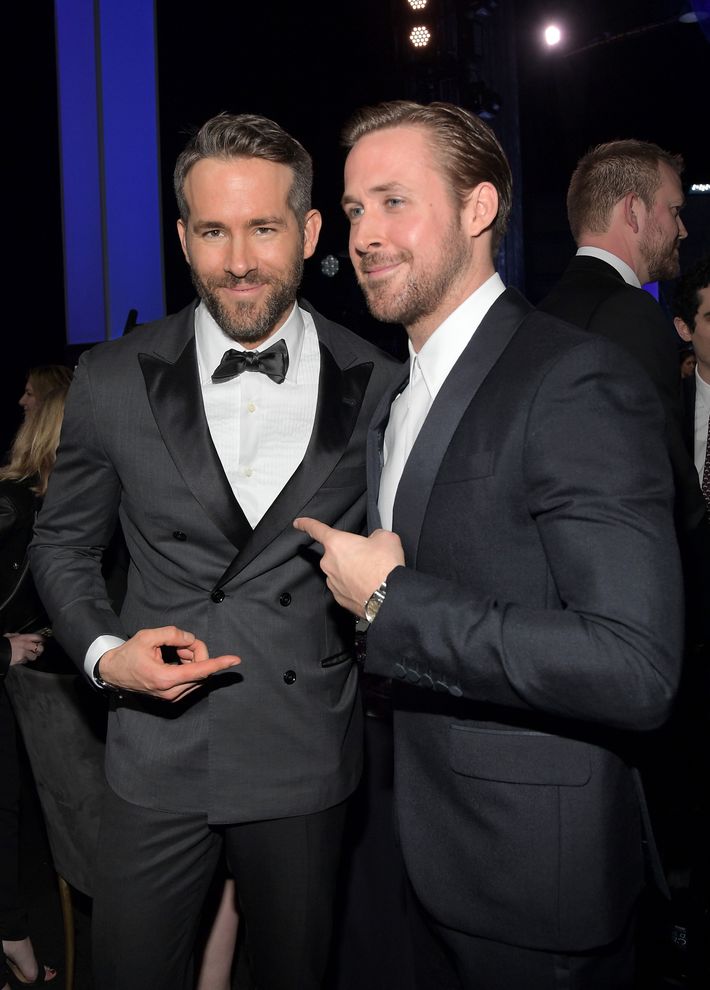 The pointing pair was briefly interrupted by an errant thumb.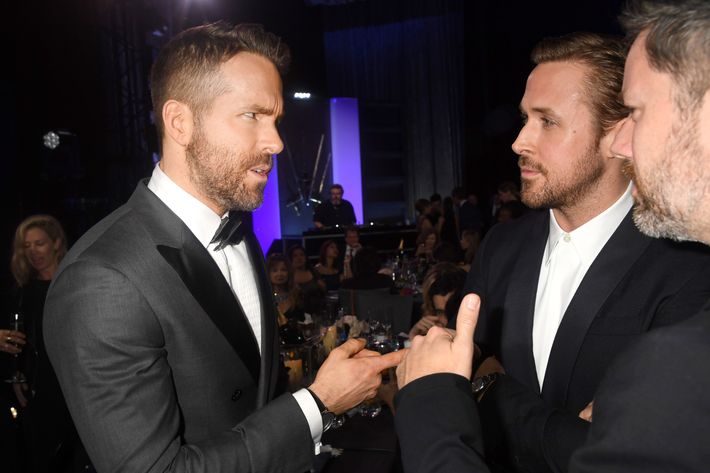 Then they pointed at each other in an even stronger and more meaningful way than before.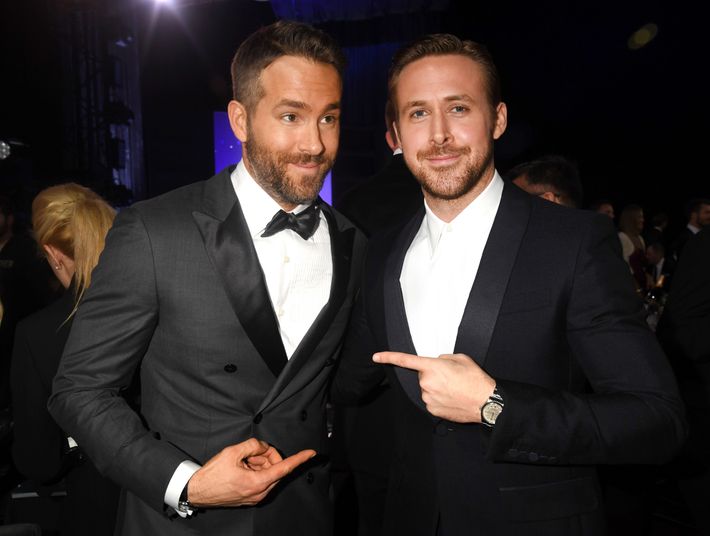 This guy!