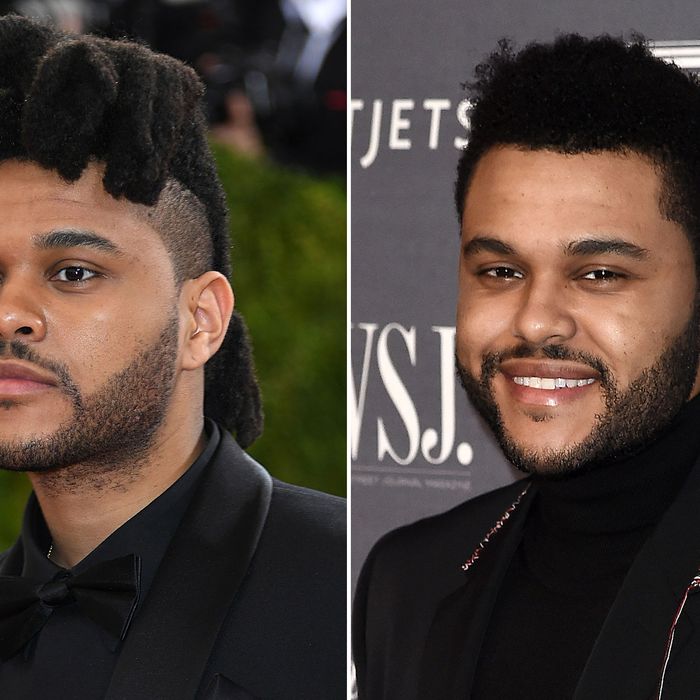 The Weeknd, pre- and post-cut.
The obscure tale of why the Weeknd chopped off his infamous dreadlocks in September has finally come to light. In a word, they were sad, Abel Tesfaye explained to DJ Zane Lowe last week. He went on to say:
"The vision wasn't there anymore," he said. "It was the greatest feeling of all time [cutting off the hair]. It was so good. I could sleep better, I felt lighter, and when I perform, I perform better and feel better, it's cool. The best part about all of it, I get to wear fucking hats again. Wear a fucking cap and walk into a restaurant and nobody knows it's you."
The deadlocks are gone, but not forgotten. Instead the Weeknd passed along his cut tendrils to his manager, who, for whatever reason, has decided to store them in a safe. And to think, you imagined rich people were hoarding bars of gold in those things.