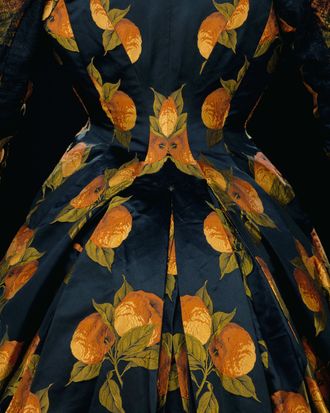 A jacquard dinner dress, circa 1891.
Photo: © 2016 Victoria and Albert Museum; London
It's a well-known fact that in the 1800s, social expectations in countries like Britain and the U.S. restricted women's rights. But at the same time, the rules sparked a revolutionary shift in women's fashion. While proper etiquette forbade women from certain liberties (like walking on the street at night, or riding bicycles when they were sick), it was also taboo for wealthy women to wear just one outfit a day.
This meant expanding one's wardrobe: Women started to change multiple times a day — from morning gowns to promenade dresses (for walking anywhere outside the house), daytime gowns (for afternoon tea), and formal evening dresses (for dinner). If you had tickets to the opera, you'd wear another gown specifically designed for the occasion.
The new need for different types of dresses for various activities allowed designers to experiment with fabrics, colors, and textures. Evening dresses were decorated with intricate needlework. Tea gowns were embroidered with small beads and pieces of glass.
The new book 19th-Century Fashion in Detail, out last week from Thames & Hudson, chronicles how fashion adapted to the era's culture. The collection's 460 illustrations and photographs showcase crinoline-cage skirts, ornate evening coats, and silk promenade dresses that filled women's wardrobes in the 1800s. Click ahead to preview images from the book.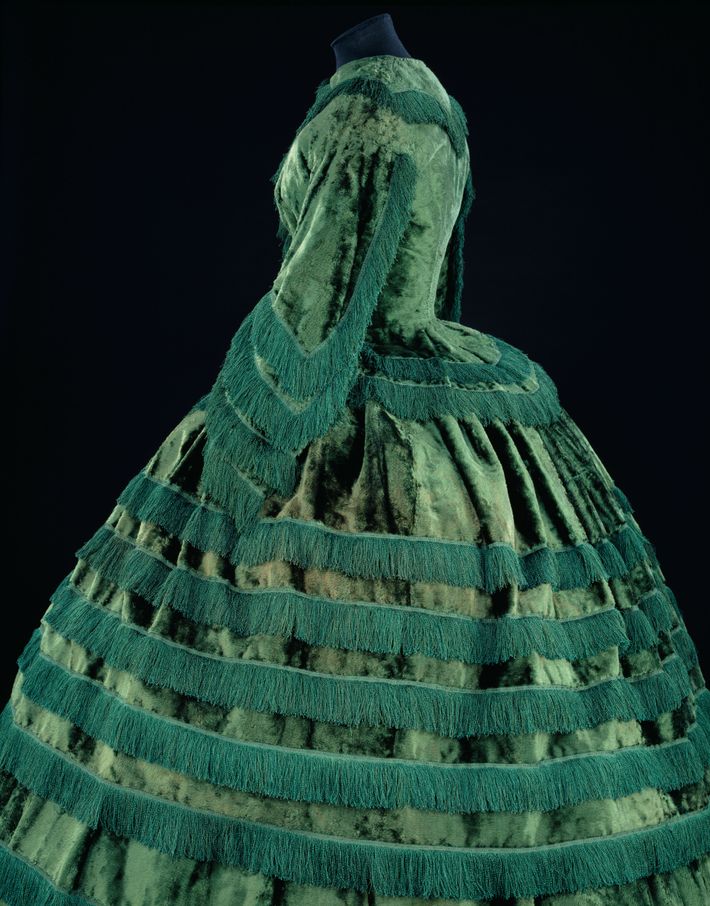 Promenade Dress (bodice and skirt) 
Silk plush trimmed with silk fringe headed with braid; bodice lined with silk and whalebone strips British, 1855-7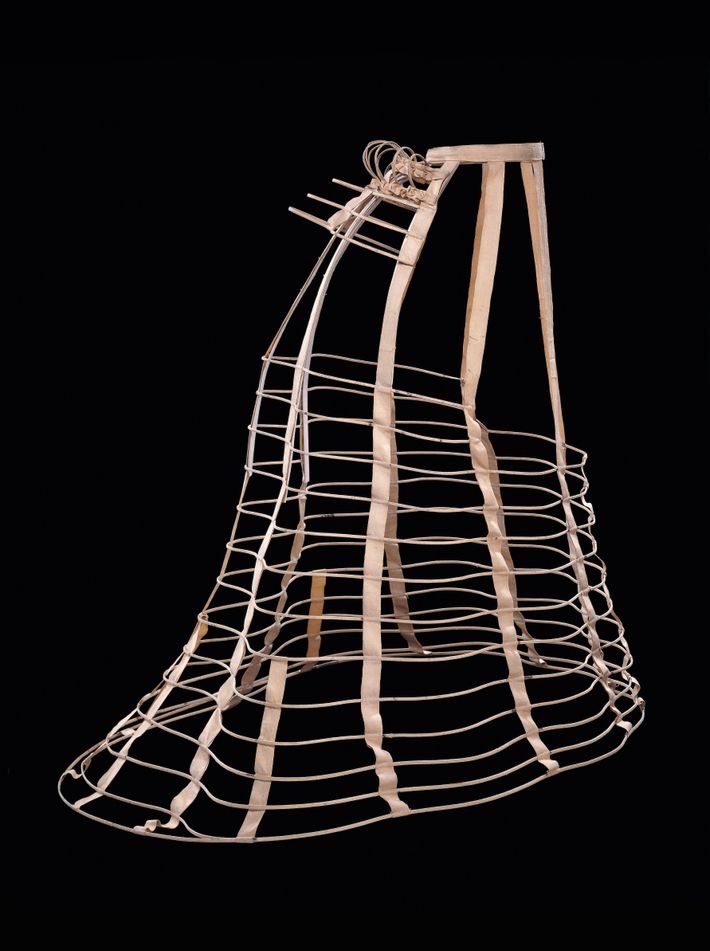 Crinoline Cage 
Spring-steel hoops covered in linen British, ca. 1868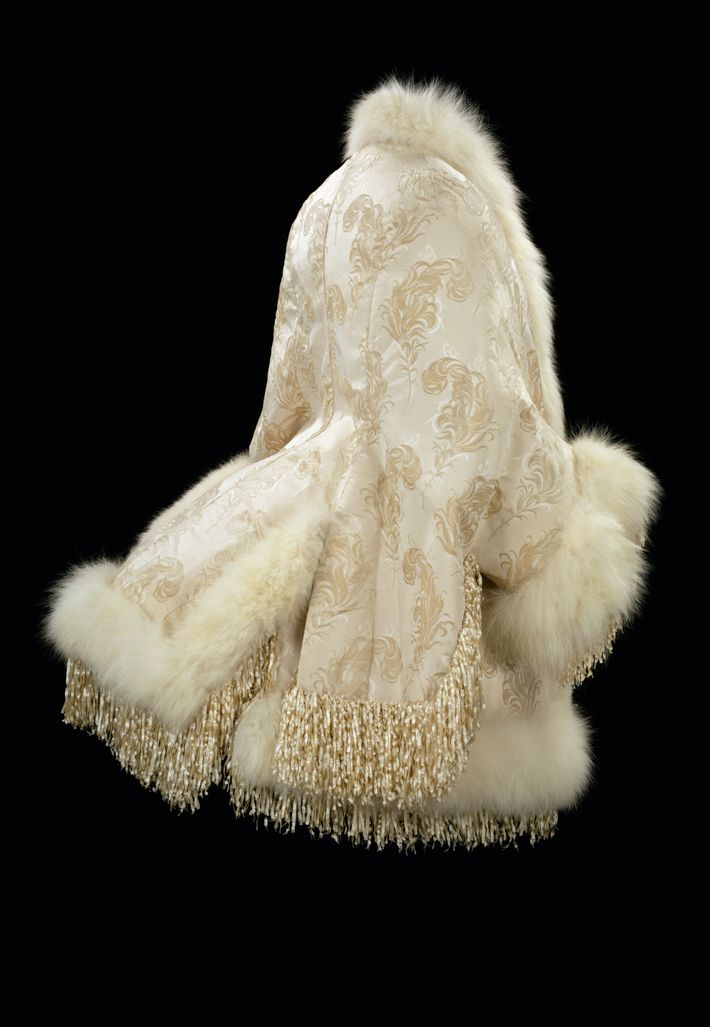 Woman's Dolman
Silk-voided velvet; trimmed with fox and chenille silk fringe Emile Pingat, Paris French, ca. 1885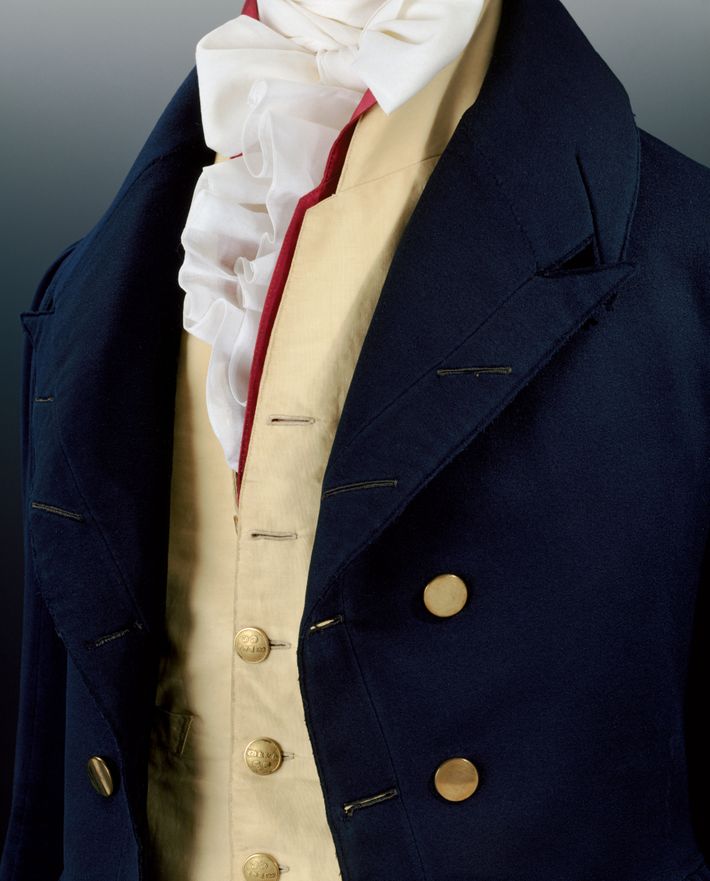 Man's Double-Breasted Tailcoat
Superfine with gilt-brass buttons, worn over a poplin waistcoat and silk and cotton under-waistcoat (the cravat is a replica) British, 1815-20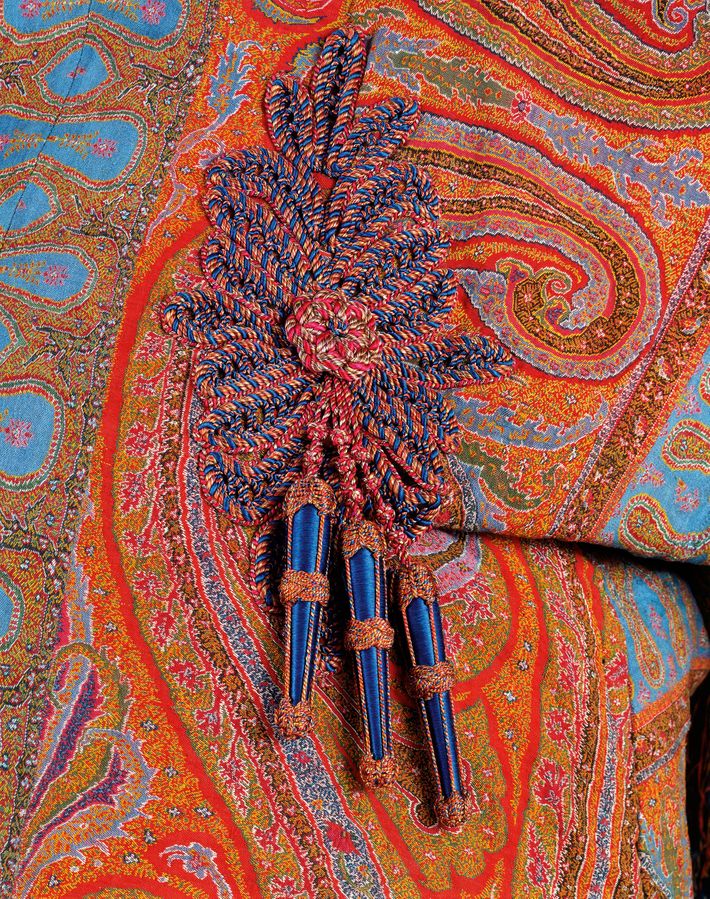 Woman's Dolman
Woven wool trimmed with passementerie and lined with quilted silk satin Woven in India for the European market, 1878-82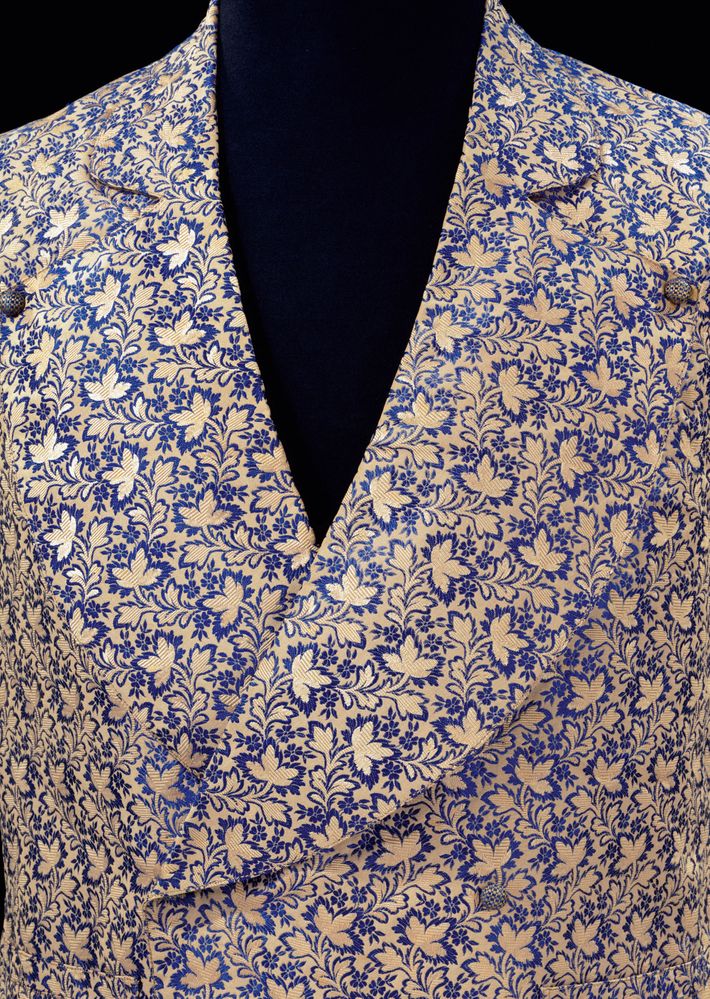 Men's Waistcoat 
Jacquard-woven silk lined with cotton and backed with scrim British, ca. 1853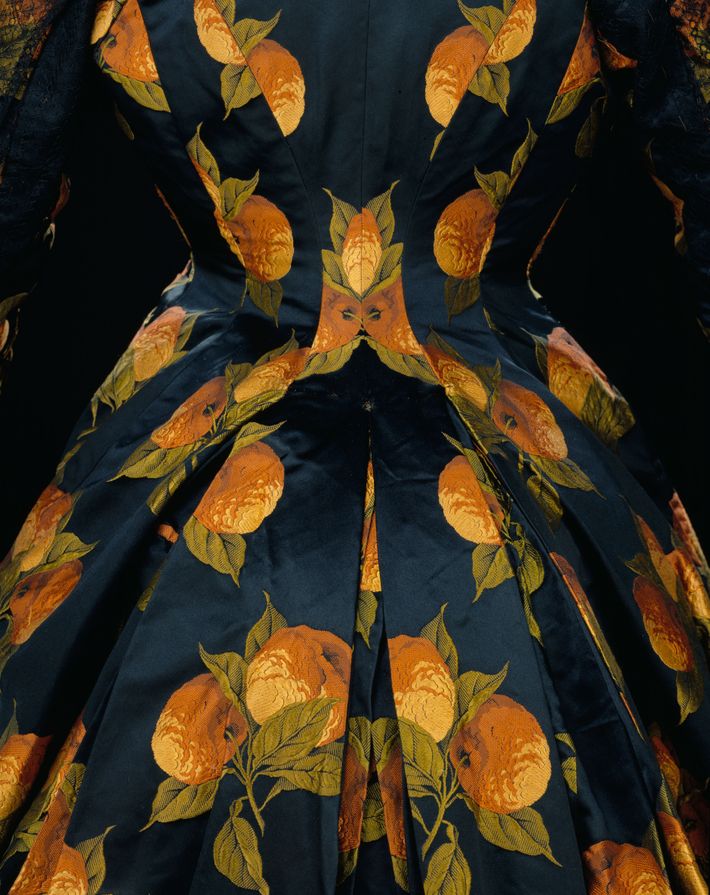 Dinner Dress
Jacquard-woven silk trimmed in front with silk ribbon and black machine lace; bodice supported with whalebone strips British, ca. 1891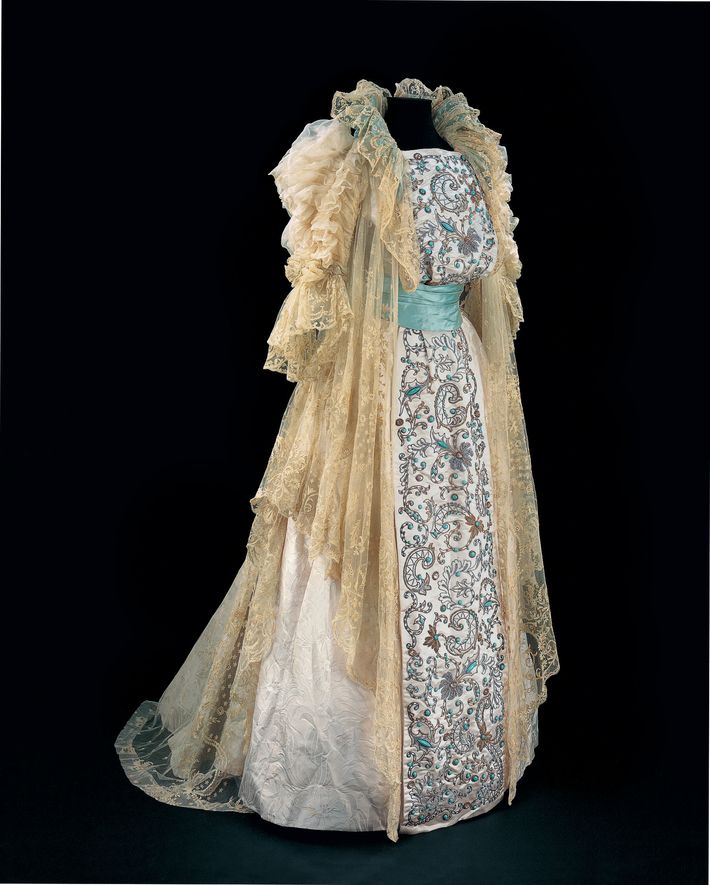 Women's Tea Gown 
Woven damask embroidered with glass, metal beads, and purl; decorated with chain-stitch embroidered net Plastron panel probably embroidered in North India, possibly Delhi, for the French market; lace made in Limerick, Ireland; gown designed by Rouff, Paris French, ca. 1900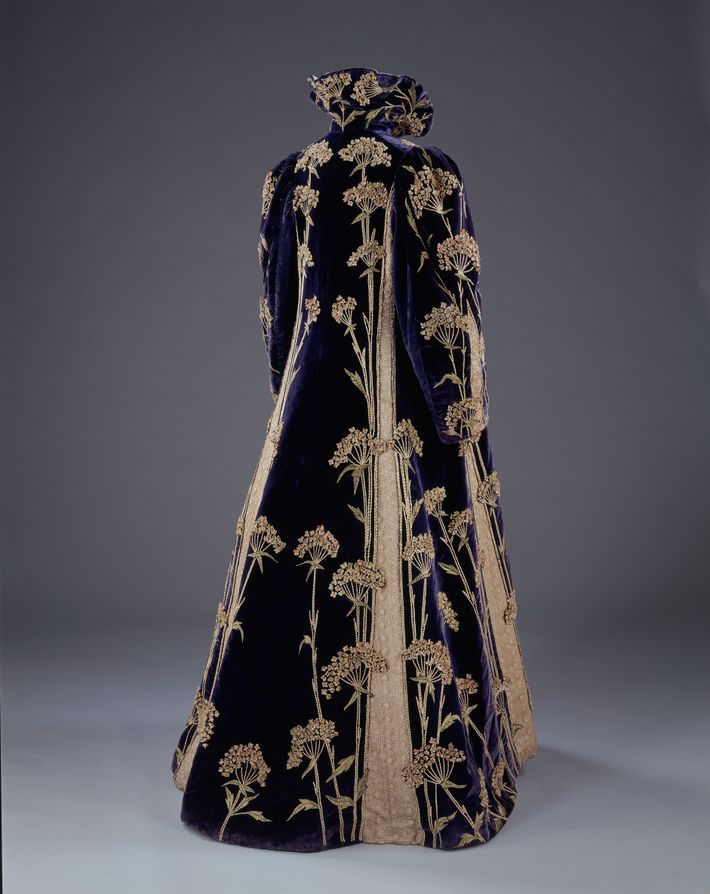 Evening Coat
Silk velvet decorated with silk and appliqué embroidery and insertions of knotted cotton thread; lined with silk Probably British, ca. 1900