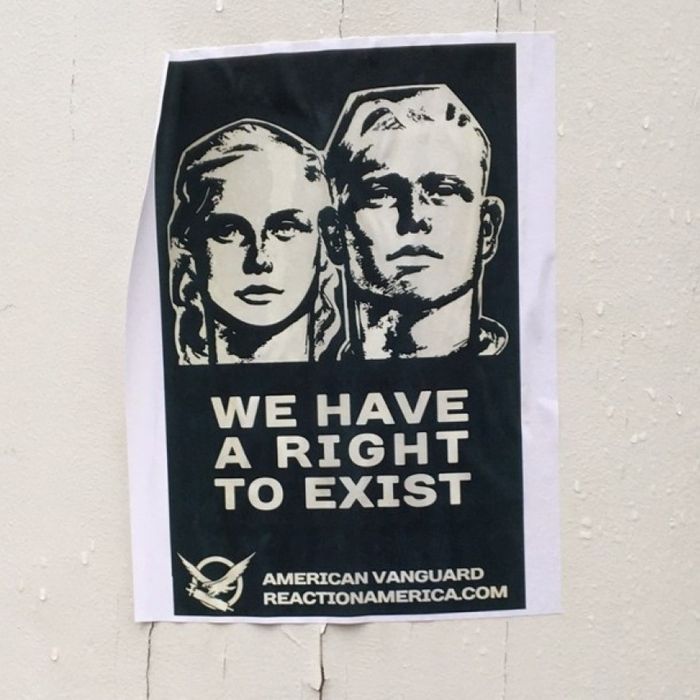 One of the flyers found at the University of Maryland.
Photo: Jessica Goldberg
On Sunday night and Monday morning, a white-supremacist group's posters were reportedly found on buildings at University of Maryland, College Park.

The posters read "We have a right to exist" and "Defending your people is a social duty not an anti-social crime." Each also included the logo for the American Vanguard, a group whose manifesto begins with "white America is under attack."

The Anti-Defamation League reported that American Vanguard posters were also recently found at Emerson College, Purdue University, the University of Central Florida, Florida Gulf Coast University, and the University of Arkansas at Fort Smith.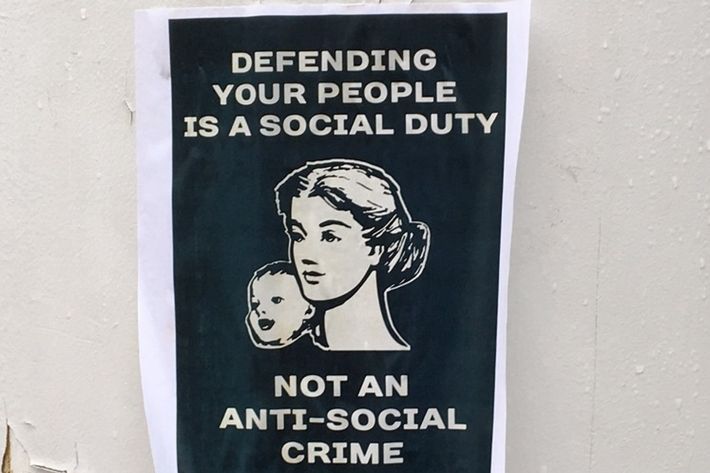 Someone claiming to be a founder of American Vanguard told the Washington Post that the group had 100 members nationwide, and 4 members in College Park, 2 of whom are on campus.

University Police spokesperson Sergeant Rosanne Hoaas told the school's Diamondback paper, "There's no hate speech or threatening language telling people to do harm to any group. This is just speech. It's vandalism in the fact that whatever glue they used to stick it to the doors caused damage when they got removed." In a later article in the Washington Post, an unidentified University Police spokesperson indicated that the posters "might be considered a hate incident."

A statement from the University read, "As an institution of higher education, we are committed to the core values of diversity and inclusiveness and do not condone hateful language. Even in difficult situations, however, we honor the right to freedom of speech."
The Cut will update this post if any further information becomes available.