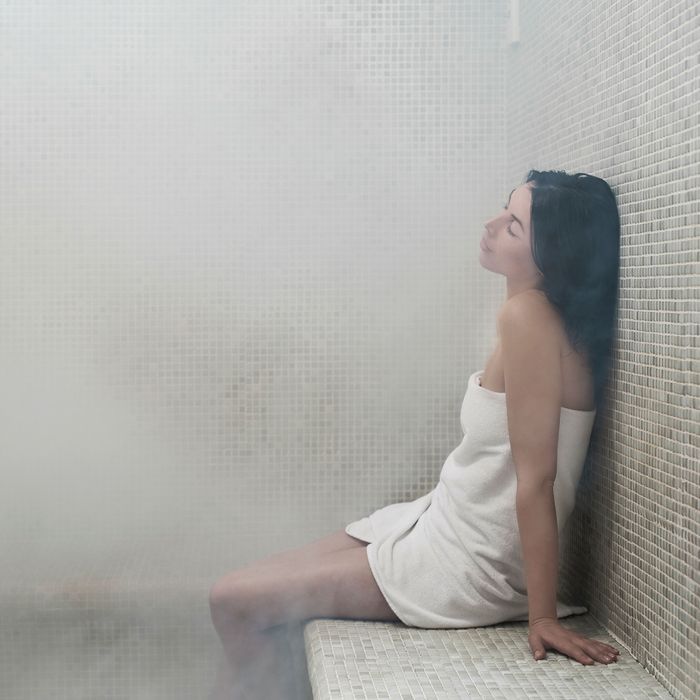 Photo: logosstock/Getty Images
If you're a fan of warmth, wood, and public nudity, you're going to love this: A new long-term study out of Finland found that the more frequently men chilled in a sauna, the less likely they were to develop Alzheimer's.
Published in Age and Ageing and highlighted by the New York Times' Well blog, the study tracked 2,315 healthy guys between the ages of 42 and 60 over the course of about 20 years.
After controlling for lots of things — age, alcohol, smoking, diabetes, resting heart rate, body mass index, and the like — the analysis found that the dudes who bathed in saunas four to seven times a week had a 65 percent lower risk of Alzheimer's and a 66 percent lower risk of dementia compared to those who went just once a week.
That might seem like a lot of sauna, but consider this: 99 percent of Finns sauna at least weekly, the BBC reports, and there are 3.3 million saunas in the country of 5.3 million people. It's been a part of Finnish culture for thousands of years, and sauna is the only Finnish word to be loaned to English.
Of course, a non-experimental study like this can only yield associations, not causation. But lead author Jari Antero Laukkanen, of the University of Eastern Finland, tells the Times that lowered inflammation or blood pressure could be a factor, coupled with the general relaxation that comes with a couple hours in that sweet, Nordic heat.