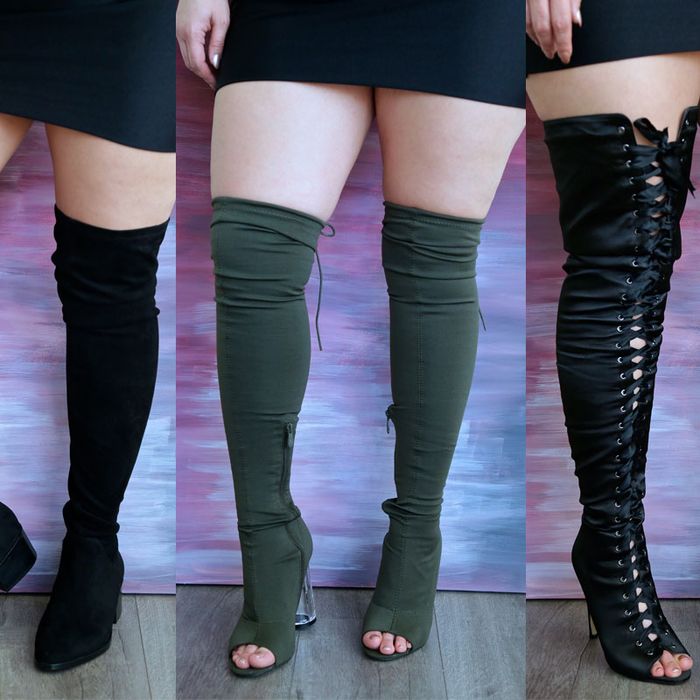 No matter the weather or season, I consider thigh-highs a wardrobe staple: I like to wear them with lighter pieces like rompers and crop-top skirt sets in the summer, and with dusters and trench coats in the winter. Over the years I've had people ask me which type of thigh-highs I like best, since my legs are the opposite of skinny. It's no secret that most brands either don't fit or don't flatter thick thighs and wide calves. One of my best tips for buying thigh-high boots is to consider the material that works for you. A lot of brands are now making suede and velvet thigh-highs that are stretchy, forgiving, and conform to calves of all sizes. Whether it's a classic suede, sock fit, or lace-up boot, there are plenty of options for all kinds of legs. Scroll down below for my top picks.
Stacked Suede Heel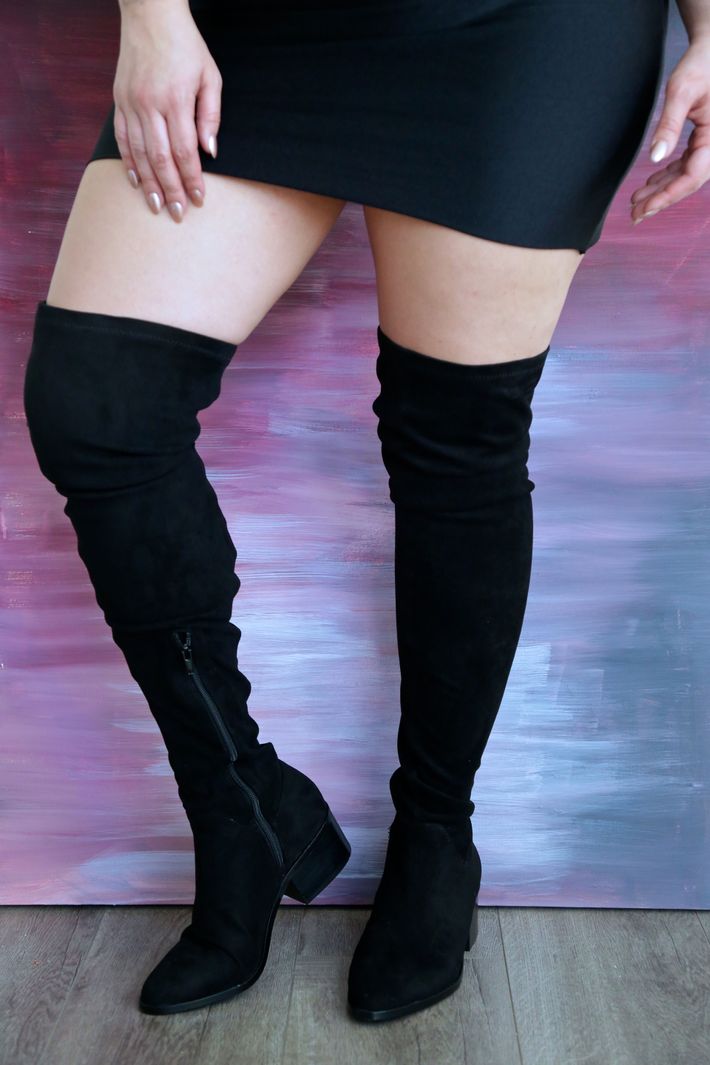 If you aren't into a tall heel, these Nordstrom thigh-highs are perfect. They come in a black stretch material that goes with just about any dress or pair of jeans. Nordstrom includes the circumference of the boot in the product details, so all that's required is a tape measure to know if these will fit.
Steve Madden Boots, $129 at Nordstrom
Stretch Velvet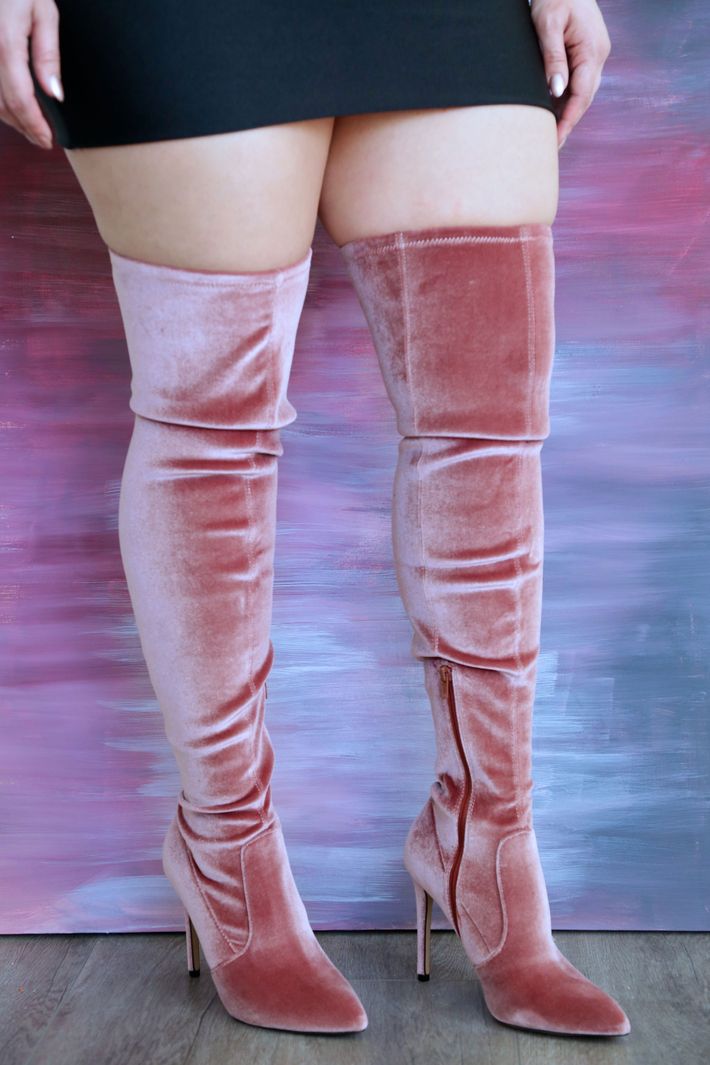 I've been a Steve Madden fan since the early 2000s. The brand consistently delivers high-quality, affordable shoes. Recently, they've released some super stretchy velvet thigh-highs in a variety of colors that break up all-black looks in a stylish way.
Steve Madden Boots, $89 at Steve Madden
Faux

-Leather Tie-Up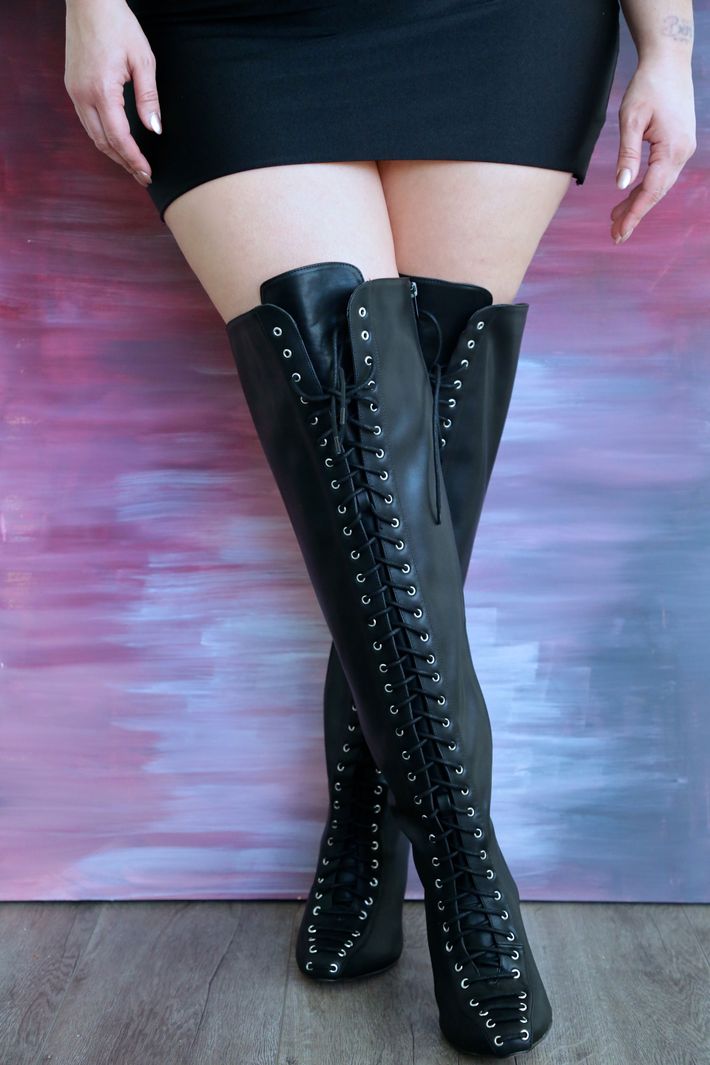 If you find that stretchy thigh-highs don't stretch quite enough, a tie-up leather boot with a wide calf is the way to go. Lace-ups are roomier than traditional thigh-high boots, and leather molds to fit your leg. These are a good pick for layering over jeans.
Torrid Boots, $30 at Torrid
Sock Fit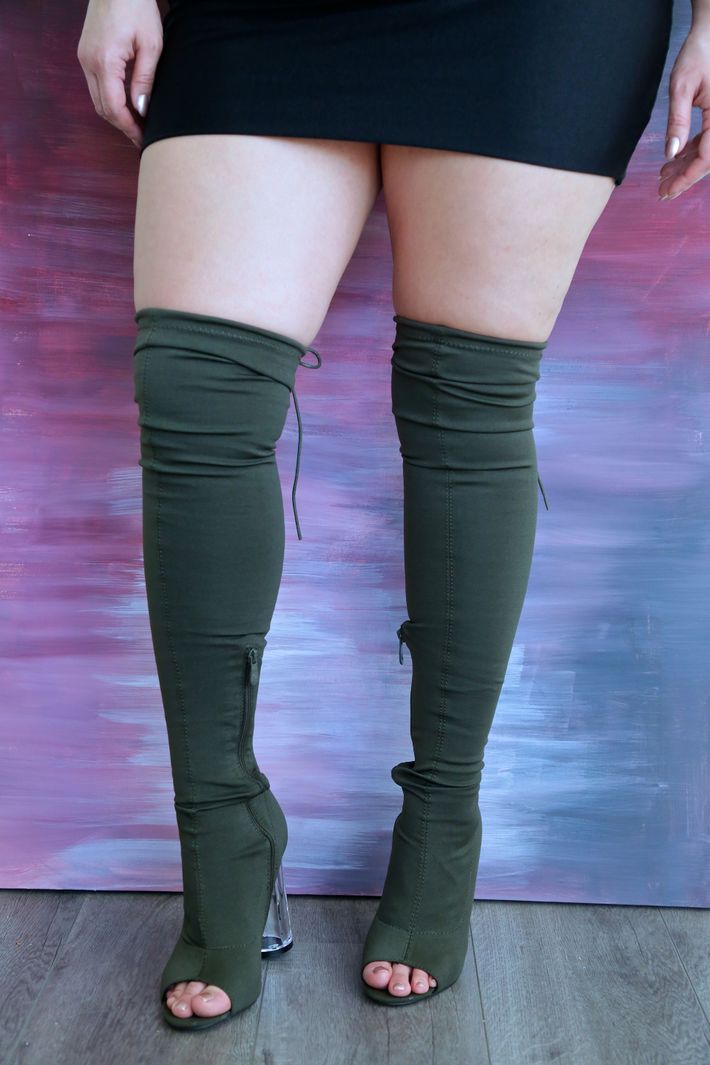 Like some thigh-high tights, many stretchy boots will loosen over time and eventually start drooping past your knees. These Public Desire Hailey Baldwin Boots solve that issue with a string at the top to keep them in place.
Public Desire Hailey Baldwin Boots, $60 at Public Desire
Lace-Up Boots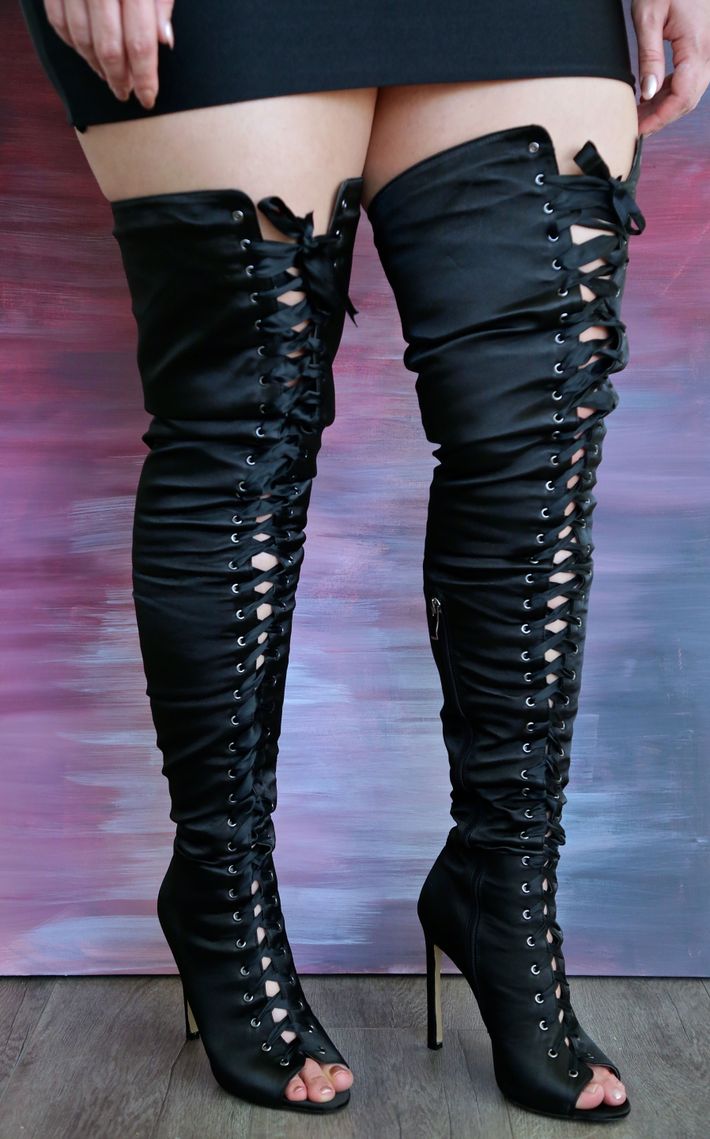 I will always, always recommend lace-up boots because they adjust to fit any leg perfectly. Yes, they can be a pain to put on and take off, but they look amazing. Also, there's no wrong way to wear them: Try tying the laces in a bow at the top, or wearing them with a T-shirt and jeans.
EGO Boots, $61 at EGO
If you buy something through our links, New York may earn an affiliate commission.