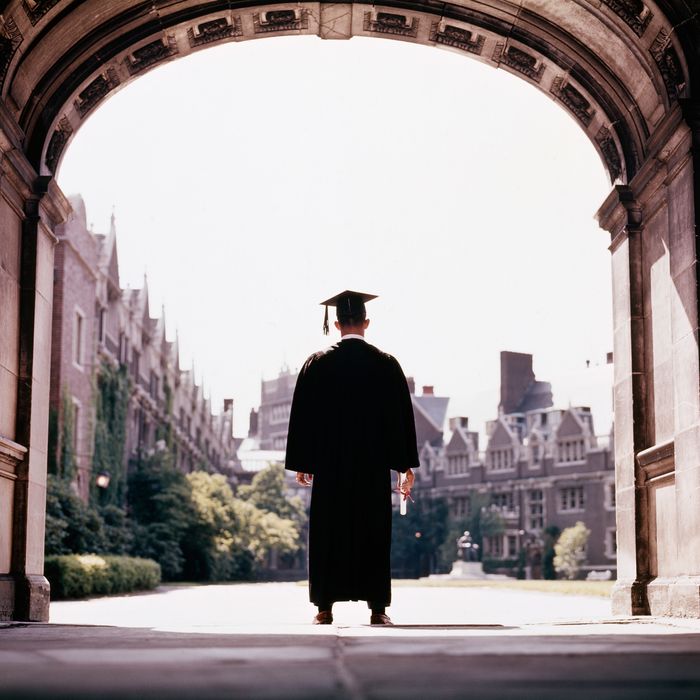 Photo: H. Armstrong Roberts/ClassicStock/Getty Images
Humans aren't exactly keen to do complicated or unpleasant things: Consider the recipes you would make for dinner tonight, but don't want to deal with.
This miserly tendency can have profound consequences for the life course. Like, as Karen Weese notes at Pacific Standard, in the case of college admissions. She references a real-word intervention lead by Eric Bettinger at Stanford. In that 2013 study, low- and middle-income families who came into H&R Block for tax prep were randomly selected. They were then offered free help with completing the FAFSA college financial-aid application.
It took about ten minutes, and the results were awesome. As in: College-enrollment rates shot up 30 percent for then-high school seniors and 20 percent for the young adults who had already completed high school. The seniors stuck with school longer once they got to college, too.
Unrelated, groundbreaking research has found that being low-income is cognitively exhausting, since you have to make so many more logistical and life-administration decisions in a day. That makes the H&R Block intervention especially acute: Meet people where they already are, in a situation with someone they trust, and possibilities open up.