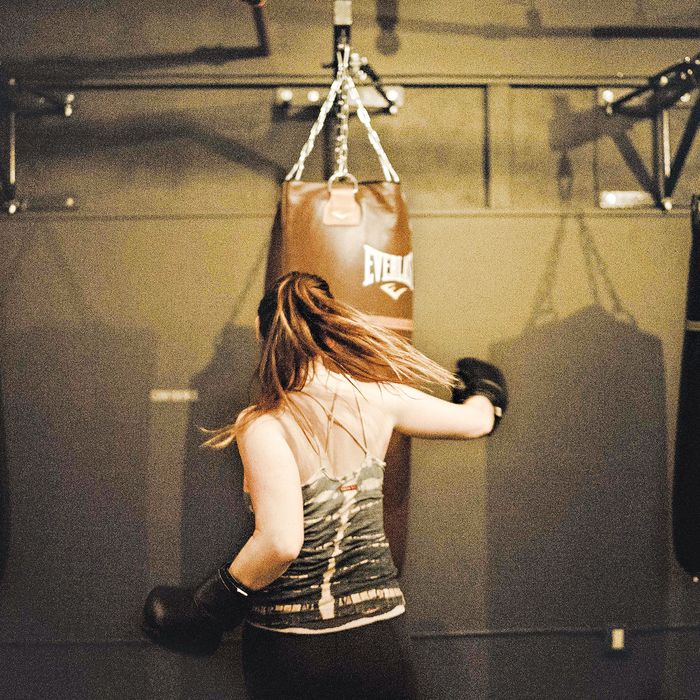 Three in One
Box + Flow (55 Bond St.) combines boxing, yoga, and a bar.
1. Punch (top photo)
Founder Olivia Young starts each class with 30 minutes of high-intensity "rumble rounds" on vintage Everlast heavy bags, soundtracked by Nirvana, DMX, and Eminem.
2. Stretch
Every class ends with 20 minutes of long, slow breathing and a Vinyasa-flow yoga sequence set to Bon Iver and Solange.
3. Drink
WellWell cold-pressed watermelon juices ($5) and, pending a liquor license, beer.
Cluster
Namastuy Healing Collective joins Bed-Stuy's burgeoning yoga district.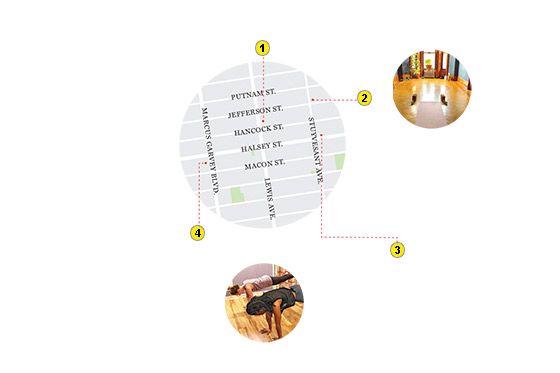 1. Namastuy Healing Collective: Slow-paced Yin yoga (donation-based), fast-paced Ashtanga, massage therapy ($108 per hour), and gallery showings from local artists like painter Brittni Winkler. 325 Lewis Ave.
2. Amayasana Yoga: Asana yoga ($20) and mat Pilates ($20) with lots of individual attention; beginners and the more advanced take classes together. 269 Stuyvesant Ave.
3. SuperFrench Studio: Kid yoga classes with games, sing-alongs, downward dogs, breath work, and relaxation exercises ($15). 521 Halsey St.
4. And Yoga: Vinyasa classes that end with glasses of rosé, Asana classes with a live singer, and aerial-yoga basics ($22). 410 Marcus Garvey Blvd.
2x2: Healthy Water Bottles
Pretty, BPA-free.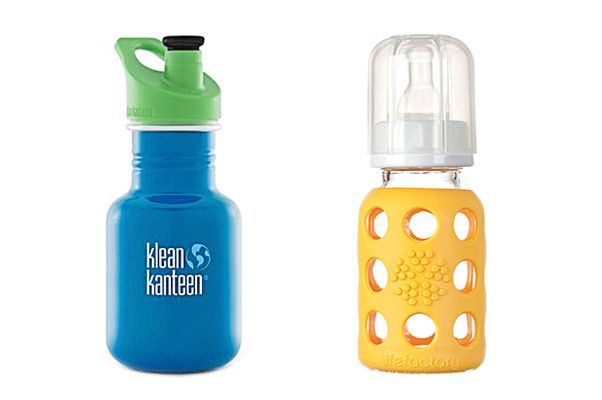 Kid
Metal: Klean Kanteen Kid Kanteen, $18 at rei.com.
Glass: Glass baby bottle, $15 at lifefactory.com.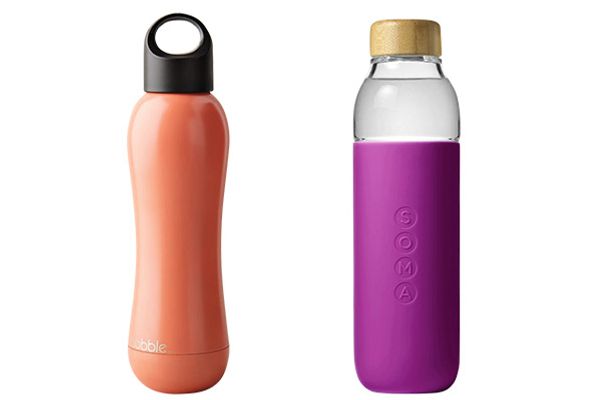 Adult
Metal: Bobble, $25 at anthropologie.com.
Glass: Soma bottle, $30 at drinksoma.com.
Ask a Trainer
Bryan Jarrett, group fitness manager at TMPL (355 W. 49 St.), now teaches aqua boarding.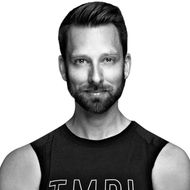 So how does it work?
"There are ten rectangular floating exercise mats, kind of like stand-up paddle-boards, that fit in our pool. We do Yogalates and high-intensity interval-training classes with burpees and squats ($25 for a day pass). The great thing is that right as you mount the board, all of your intrinsic stabilizer muscles start firing, just trying to stay steady. Instead of an ordinary squat, you're using all these extra muscles. Don't get me wrong, though, falling off is half the fun, and we encourage that. We'll ask you to make waves to try to get your neighbor to slip while they're mid-plank. It's only four and a half feet of water."
How to
Radan Sturm, founder of the weight-training studio Liftonic (13 Gansevoort St.), on his three key dumbbell exercises to tone your quads, glutes, mid-back, delts, and core. (Do three sets of 15 reps.)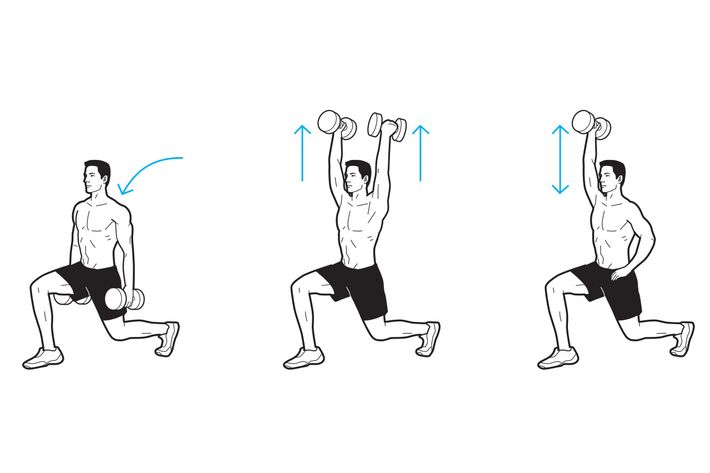 1. "Hold two dumbbells beside you with your feet together. Step forward with your right foot and drive your left knee toward the ground."
2. "Do the same lunge holding the weights at shoulder height. At the lowest point, press them above your head, return to shoulders, and stand upright."
3. "This time, stay at the lowest point and bring one dumbbell from shoulder height above your head 12 to 15 times, making sure your torso stays straight."
*A version of this article appears in the January 9, 2017, issue of New York Magazine.