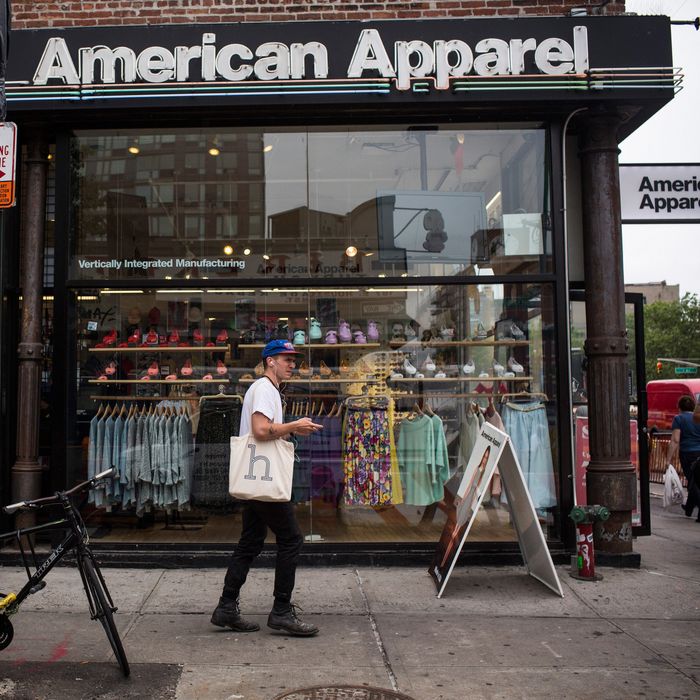 American Apparel.
Photo: Andrew Burton/Getty Images
Even though it's bankrupt, American Apparel still has plenty of suitors. Reuters reports that Amazon and Forever 21 are among those interested in buying the embattled basics chain at auction — and according to their sources, a victor will be announced next week.
Amazon has been making further inroads into fashion of late, developing private label brands and, just yesterday, announcing plans to start an activewear line meant to compete with the Nikes and Under Armours of the world. Also, as Business Insider points out, acquiring the Made-in-USA brand could be advantageous for Amazon in other ways — namely, it could help them cozy up to frequent Amazon critic President-elect Trump by keeping jobs in the U.S.

We contacted a rep for Amazon, who had no comment. We have also reached out to reps for Forever 21 and American Apparel for comment and will update this when we hear back.