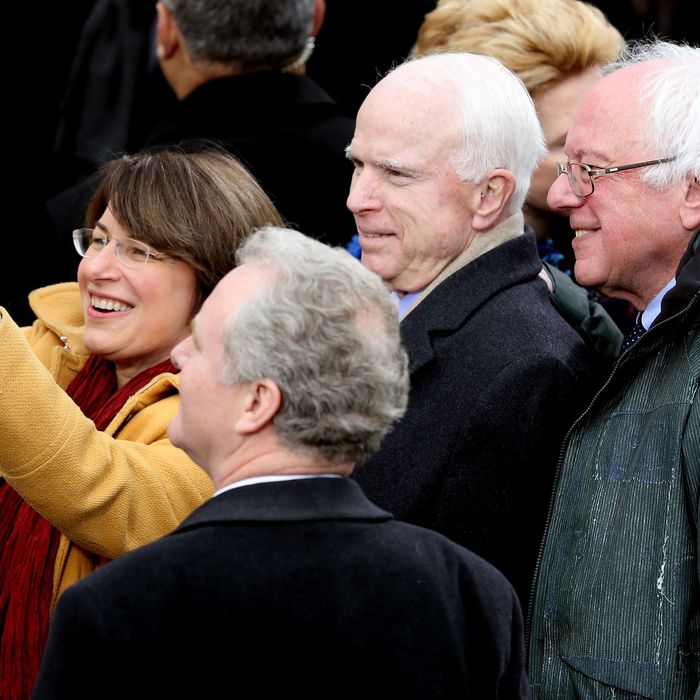 Senators Amy Klobuchar, John McCain, and Bernie Sanders.
Photo: Joe Raedle/Getty Images
During Friday's inauguration, a woman in a yellow coat was pictured taking a selfie with John McCain, Bernie Sanders, Bernie Sanders's green parka, and a guy who thought he would be in the final picture but wasn't (relatable).
When SFGate ran the photo, they named the two male senators, but left her identified as "a woman." She's actually Amy Klobuchar, a Democratic senior senator from Minnesota — and their error did not go unnoticed.
Let this be an inspiring lesson to young girls everywhere: If you believe in yourself, work very hard, and achieve one of the highest political offices in the country, you too can be identified as "woman."
Update: SFGate added an editor's note to the photo explaining the initial error, writing "this photo was originally published with a Getty Images caption that failed to identify Sen. Klobuchar."