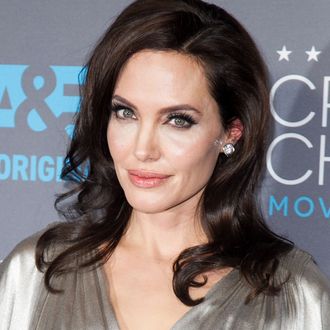 Angelina Jolie.
Photo: John Salangsang/BFAnyc.com
For the first time in ten years (since her deal with Shiseido), Angelina Jolie will be the face of a beauty brand. Jolie will represent French beauty house Guerlain for a new, unnamed female fragrance that will represent "the notes of a woman." According to the brand, Jolie has fond memories of Guerlain from her mother's face powder and the deal was struck in December 2015 in Cambodia, when she was directing her film, First They Killed My Father.
Jolie will also donate her entire Guerlain salary to charity. Although neither her fee nor the charity was quoted, it's a pretty good deal for charity giving (for reference, her last big deal with Louis Vuitton was for a reported $10 million).