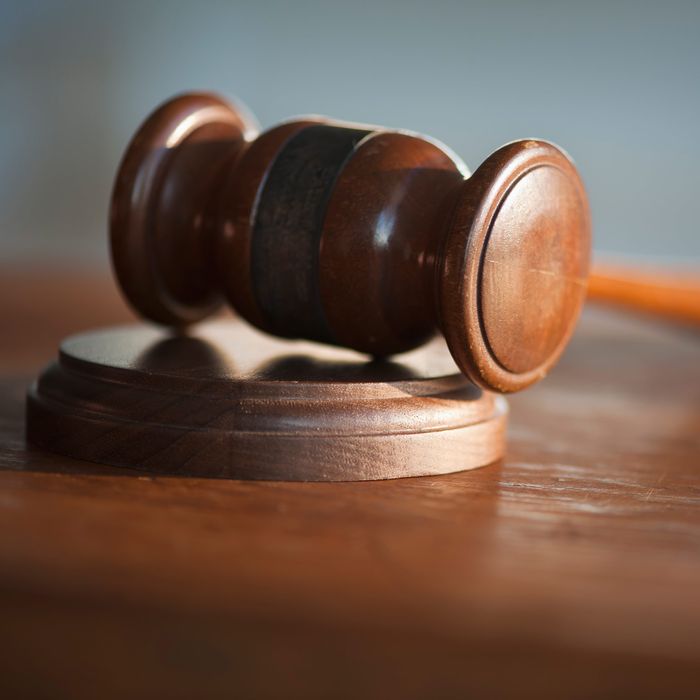 Judge Tim Parker of Arkansas stepped down before the investigation was complete.
Photo: Tetra Images/Getty Images/Tetra images RF
Judge Tim Parker of Carroll County, Arkansas, resigned in a formal letter to the Arkansas governor after being accused of sexual misconduct by the state Judicial Discipline and Disability Commission. According to the commission, beginning in 2013 Parker "engaged in a pattern of personal relationships with many female litigants" that included trading sexual favors for setting favorable bond conditions or releasing the women from jail without bail, the New York Times reports.
The commission reportedly recorded video statements from more than a dozen women and obtained texts between Parker and the women that support their claims. But Parker resigned before the investigation could be completed as part of a deal to avoid being formally charged with conduct violations. His resignation means he's ineligible to serve as a judge in Arkansas in any capacity.
The JDDC's letter also claims Parker maintained contact with the women even after they'd been released. "Allegations also exist about trading cash or prescription pills for sexual favors or money with many of the same women, as well as other women in the community," it read.
David Sachar, the executive director of the JDDC, told the Times that when the organization began its investigation into Parker it "received a tremendous amount of information in a short period of time" from law enforcement officials and other sources. "These kind of cases … make you proud that you're able to get rid of the person and also send the message that these kind of people don't need to be in the judiciary," he said.