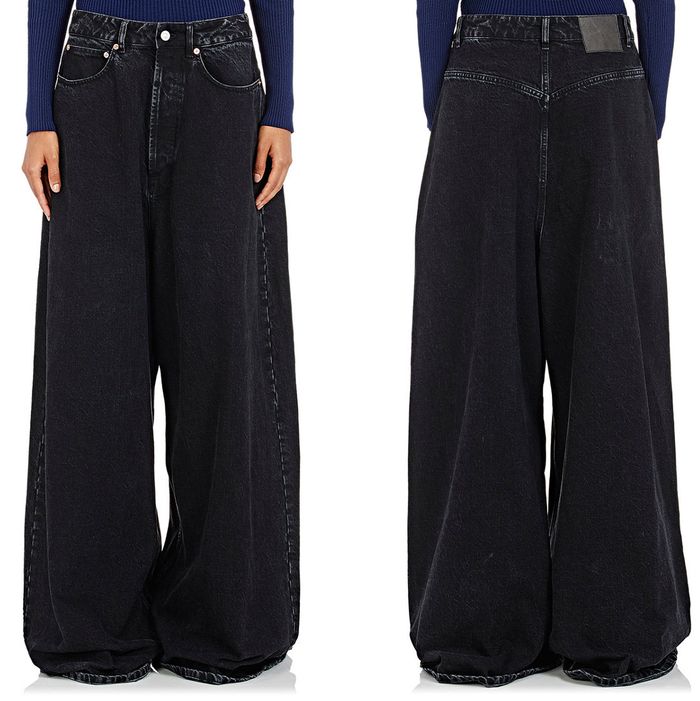 Back in early 2015, the internet was ready to welcome the return of JNCO jeans with open arms. Despite the overwhelmingly enthusiastic response, the extreme wide-legged pants favored by ravers and skaters didn't exactly become a fashion trend that people actually wore unless you were either Rihanna or Lorde. But like all things nostalgic '90s, the comeback has led to another, more high-fashion comeback.
Taking a page from his other job at Vetements, where he collaborated with popular brands of decades past like Champion and Juicy Couture, it was only inevitable that Balenciaga designer Demna Gvasalia decided to tackle JNCOs next. Keeping true to their original design (minus the massive back pockets), they're just as voluminous as you remember and shown with a tucked-in skinny knit top — the millennial answer to a miniscule baby tee. Now all you need are some gigantic stacked-heel, platform loafers peeking out of the bottoms. Inspiration for the next Balenciaga drop perhaps?
If you buy something through our links, New York may earn an affiliate commission.