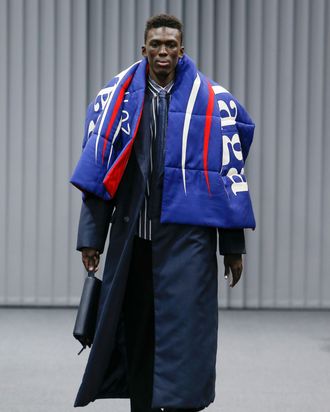 Photo: Courtesy of Balenciaga
When the campaign-themed men's Balenciaga collection walked today in Paris, Twitter was abuzz with comparisons to a certain candidate's famous logo and the brand's runway tribute. So, we decided to "call up" our "very close friend" Senator Sanders and see how he felt about the collection. Here are "his" reactions.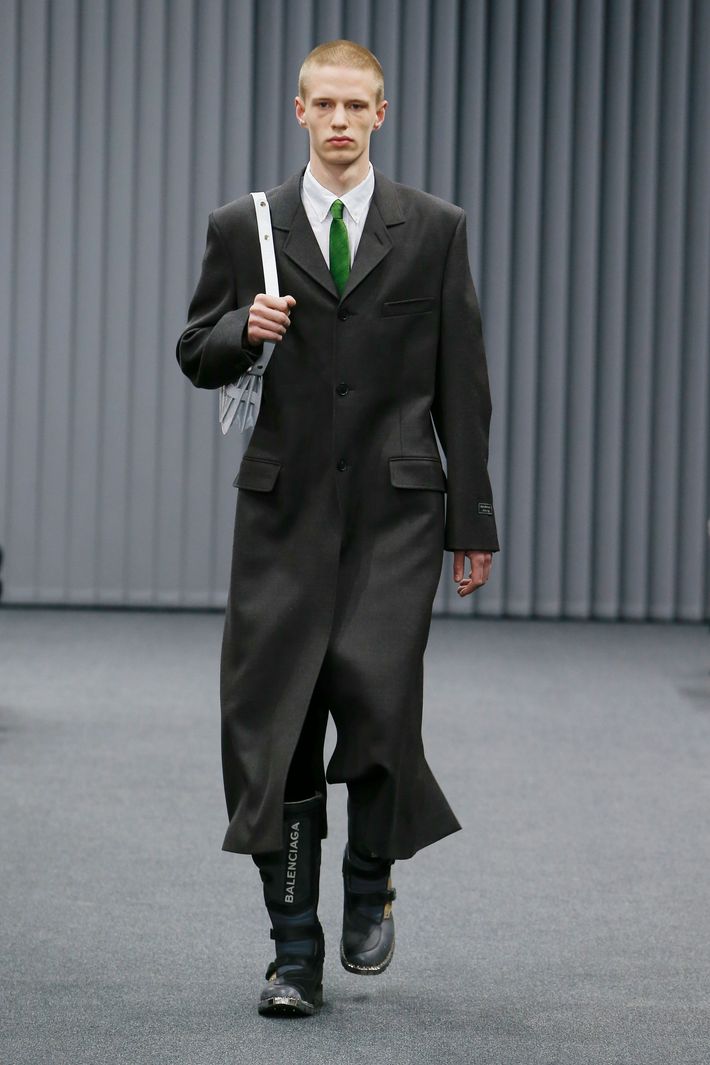 Look, I know I use this phrase a lot, but this feels very "wealthiest one-tenth of one percent" to me.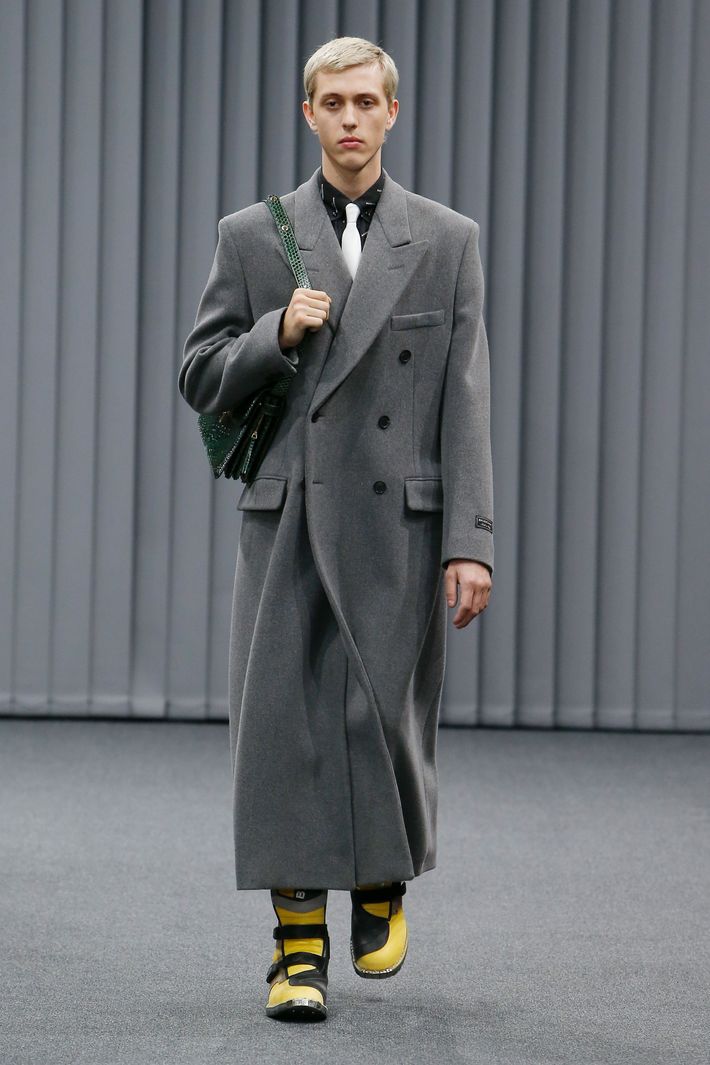 If I were going to go break up the big banks, this is the disguise I'd do it in, believe you me. I'd sneak in there and hide my bank-hammer in those big pockets so they'd never see it coming!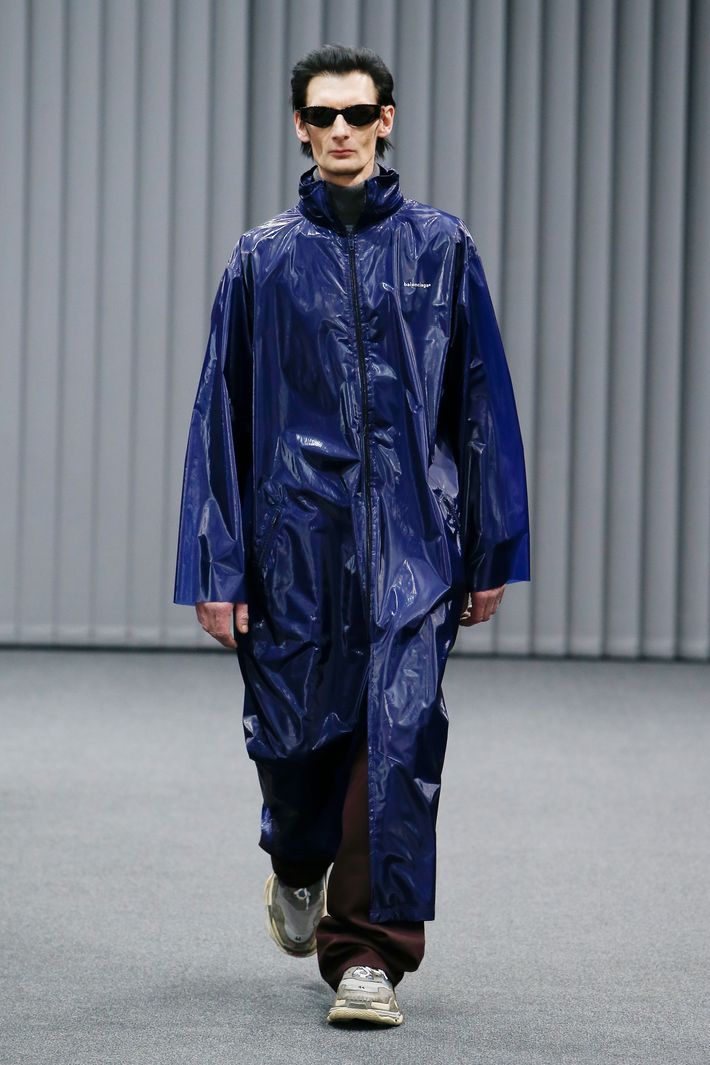 Now a nice rain slicker, I can get behind. No, I don't want to see the price tag on this one. Don't even show me!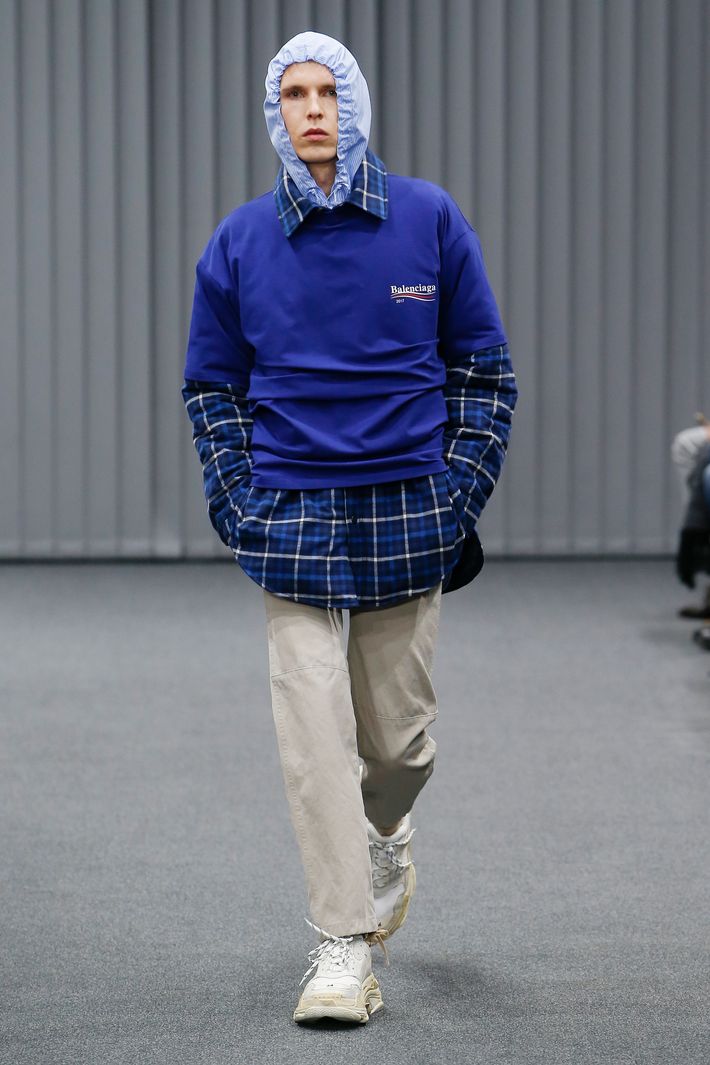 This logo seems familiar to me. Not sure why. Can't put my finger on it.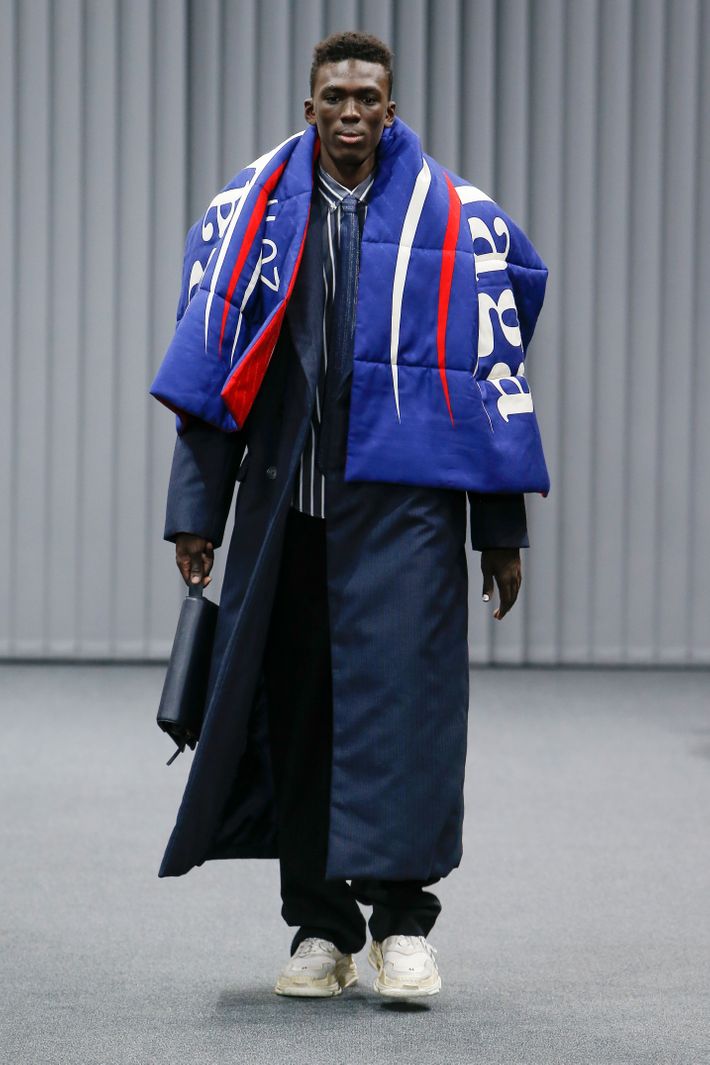 So familiar …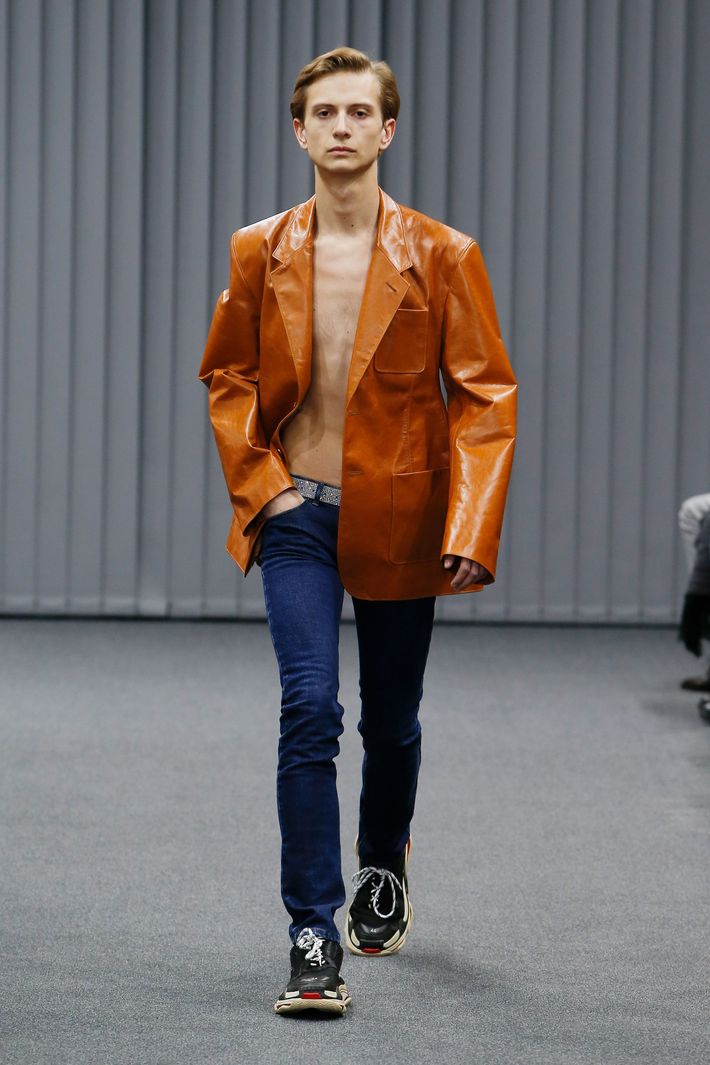 If I pay for a blazer, I think it's only right that I get a shirt, too. Maybe I'm just old-fashioned.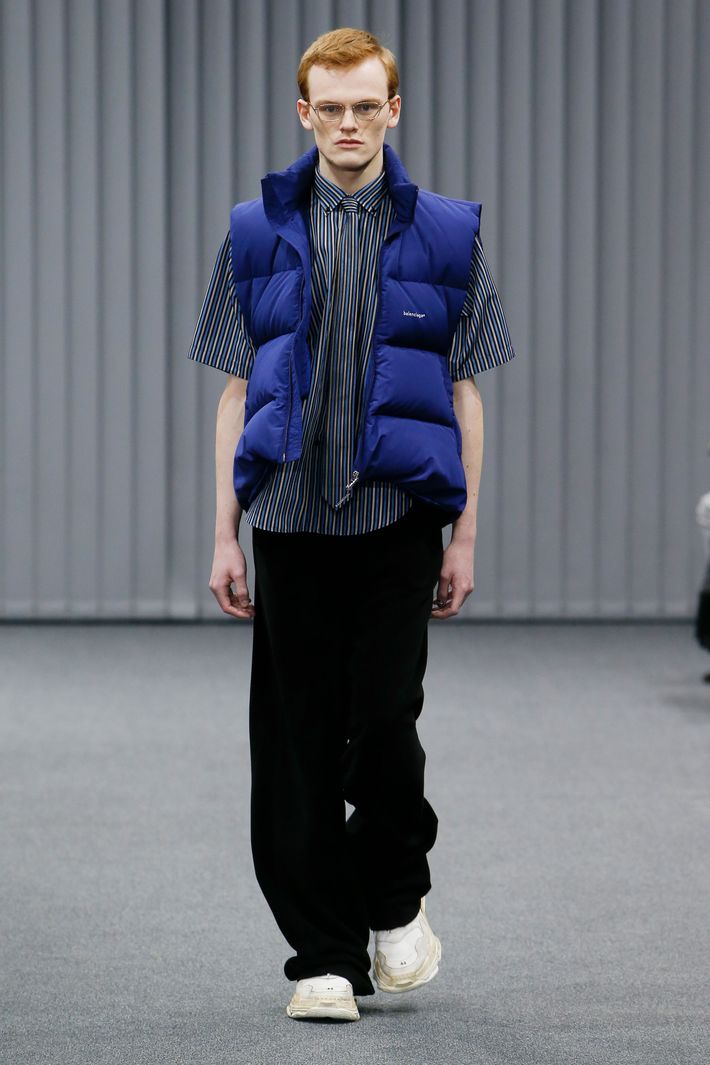 With all due respect to Mr. Gvasalia, who I'm sure is a terrific person, we've been wearing this look in Vermont for years.