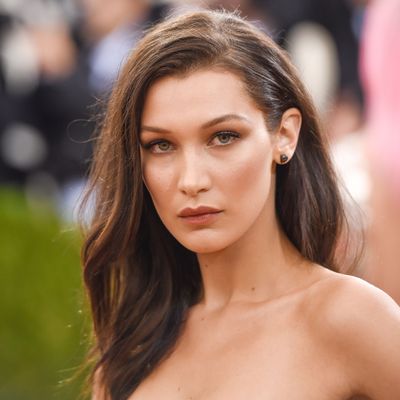 Photo: Billy Farrell/BFA.com
Supermodel Bella Hadid hasn't had a great week, and her Friday night Instagram sign-off pretty much said it all with one special middle-finger salute.
Earlier in the week, Selena Gomez was photographed making out with Hadid's very recent ex, the Weeknd. Hadid and the R&B star, née Abel Tesfaye, broke up in November due to conflicting schedules, but sources say Hadid is still in love with her ex and was understandably upset about the PDA pics.
E!'s source said, "She is actually not over The Weeknd. She still loves him. They are on fine terms, but she is bitter about the romance with Selena. She was not happy when all of that gossip went everywhere between The Weeknd and Selena … It really hurt her seeing Selena be all up on her man. She still feels like they have a connection."