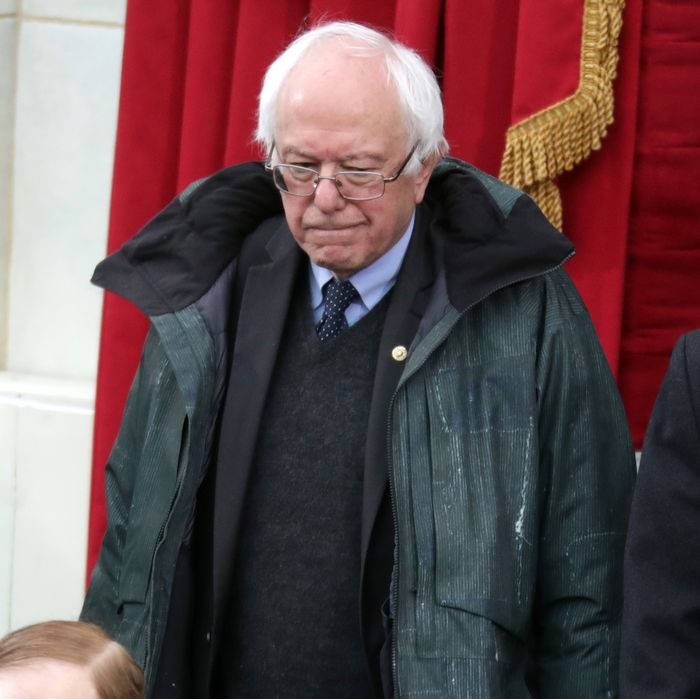 Bernie Sanders and John McCain.
Photo: Chip Somodevilla/Getty Images
Donald Trump's inauguration brought out a sea of formal coats in neutral colors … and whatever the heck it was that Kellyanne Conway was wearing. But only one man nailed the appropriate look for watching our 45th president get sworn in: Bernie Sanders.
The Vermont senator was pictured in a nondescript green parka, a jacket otherwise seen on your dad as he shoveled the driveway or sat through your rec soccer games.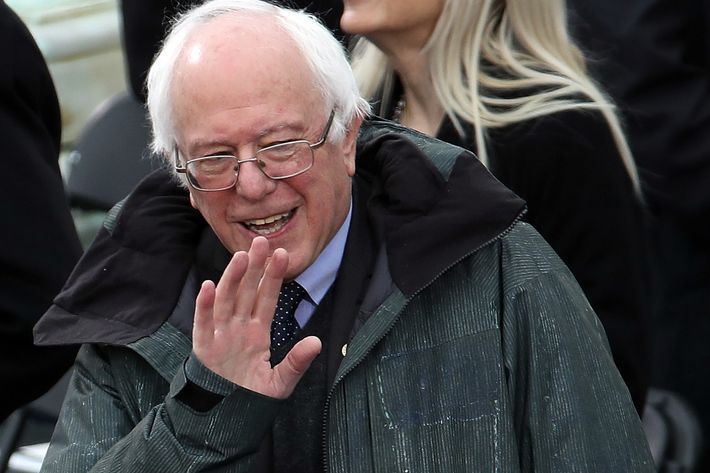 Sanders likely rolled out of bed that morning, put on his glasses, then pulled on The Parka and rushed out the door — but not before yelling upstairs to his wife, asking if she'd seen his damn keys anywhere. "They're probably in one of your 20 coat pockets, Bernie," she answered. "My who pockets?" he asked again. "My what? Ah never mind, I'll be back in a few hours."
And then as soon as he got there, he milled around awkwardly wondering when he would get to go home.