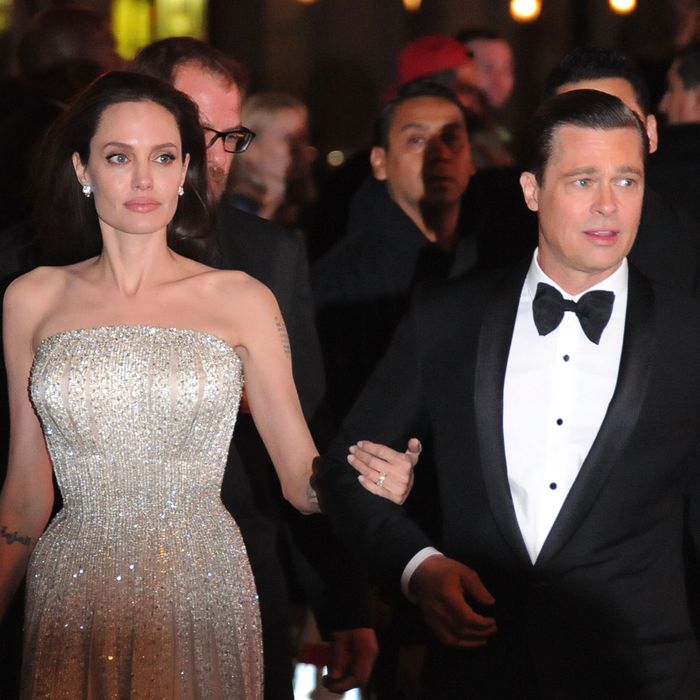 Photo: Barry King/Getty Images
Details about the divorce proceedings between Brad Pitt and Angelina Jolie have slowed in recent weeks, following a concerted PR effort from both parties to win the narrative in the press. But now, after some back-and-forth, the two parties have reportedly agreed to settle matters privately.
According to a joint statement from Pitt and Jolie, obtained by People, the onetime powerful A-list couple has agreed to use a private judge to handle the remaining issues in their divorce. "The parties and their counsel have signed agreements to preserve the privacy rights of their children and family by keeping all court documents confidential and engaging a private judge to make any necessary legal decisions and to facilitate the expeditious resolution of any remaining issues," the statement reads.
The statement also ends with an apparent reference to their bitter custody battle: "The parents are committed to act as a united front to effectuate recovery and reunification." Pitt's communication with his and Jolie's children has been severely limited in the aftermath of a supposed altercation on a private jet that led to an investigation involving the child welfare services and the FBI. Ultimately, Pitt was cleared of any wrongdoing, but over the holidays, news surfaced that he was able to spend one day with his kids during a supervised visit. While a future statement from the couple might reveal what custody agreement they settle on, that and other details of the negotiations are likely to only trickle out … or come to a stop altogether.