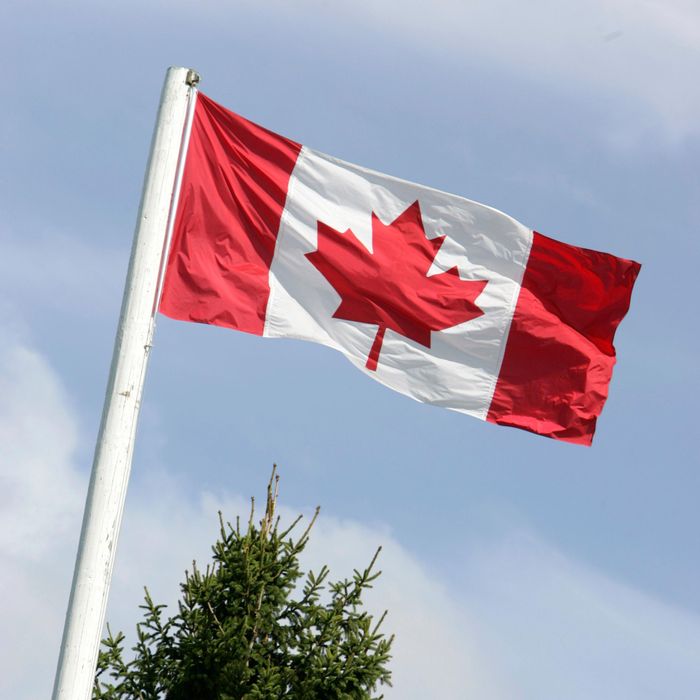 O Canada.
Photo: Stan Badz/Getty Images
Teens these days are cooler than ever. They spend their days illegally sleeping over at Ikea and heckling political spawn, and they're super into photography. On top of that, American teens who are bummed by the idea of Donald Trump's impending presidency have decided to ditch the U.S. for more progressive pastures. Yes, an increasing number of them are trying to move to Canada.
As the Associated Press reports, Canadian universities have seen a surge in applications from American high-school students since the November 8 election. The University of Toronto has seen a 70 percent increase in applications from U.S. students this year, while McMaster University in Hamilton, Ontario, has seen a 34 percent hike in U.S. applications. Other Canadian schools have also seen hikes of 20 percent or more.
Officials at U.S. colleges have also noticed a shift in applications since the election. Recruiters pointed out that more foreign students are opting for schools in Canada or Australia instead, due to fears about safety and deportation, the AP reports. Additionally, Canadian schools have reportedly also seen an increase in applications for students from China, India, and Pakistan.