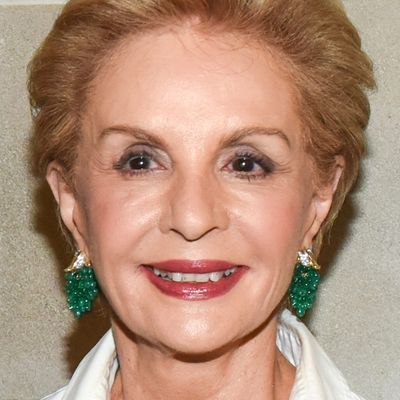 Carolina Herrera and Laura Kim.
Photo: Getty Images, BFA
Carolina Herrera and Oscar de la Renta have ended their legal feud over the hiring of incoming ODLR designer Laura Kim, WWD reports.
Herrera had filed suit to keep its former senior designer Kim from joining ODLR until April, claiming she signed a six-month non-compete agreement while working for the brand last year. Prior to joining Herrera, Kim worked as a designer at ODLR for 12 years, and then launched the label Monse with fellow ODLR alum Fernando Garcia, before the two were hired as consultants for Herrera in October 2015. They were then hired back as creative directors of ODLR this past September.
Per WWD, the two brands reached a "discreet" settlement over the matter:
A statement from the two companies on Friday noted: "Carolina Herrera Ltd., Oscar de la Renta LLC and Laura Kim have reached a settlement of the lawsuit filed by Carolina Herrera Ltd. The terms of the settlement are confidential, except that Laura Kim has returned to Oscar de La Renta LLC, subject to the conditions agreed upon by the parties."