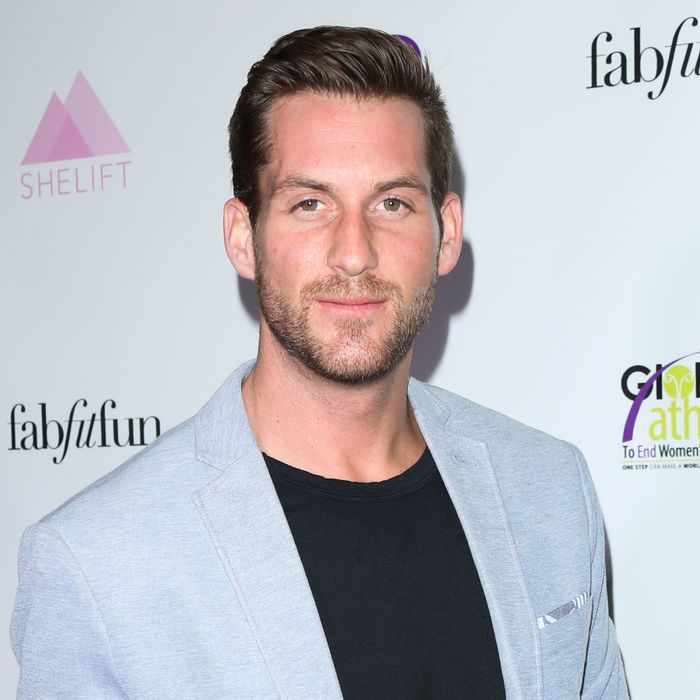 Photo: Paul Archuleta/FilmMagic
Fans weren't the only ones surprised when ABC picked Nick Viall for this season of The Bachelor on August 30. Chase McNary, who was the second runner-up on JoJo Fletcher's season of The Bachelorette, had already signed a contract to be the next Bachelor when ABC made the announcement about Viall on After Paradise.
McNary told Us, "I went through the negotiations, I accepted the offer, I signed the contract. I talked to my family friends about being the Bachelor. It was the Monday before they announced it that they told me I wasn't the Bachelor. So I found out with the rest of the world that it was Nick."
Previously, Luke Pell had told Us that he thought he was going to be the next Bachelor, and that he had already checked in for his flight to Los Angeles when he got the bad news he'd been passed over for Viall. McNary said, "When I found out I wasn't the Bachelor, I thought it was going to be Luke. I think Luke thought it was going to be me. And we both at the same time found out it was going to be Nick."
While it's not clear why Viall was picked over McNary — possibly because Viall charmed fans on Bachelor in Paradise, possibly because he's such a controversial figure among Bachelor Nation diehards — the buzz on Pell was that he was more interested in his musical career than true love.
Chris Harrison told ET as much in September. "Luke was definitely the frontrunner. It's not an indictment on Luke that he's not the Bachelor. That doesn't make him a bad guy. We can just only have one person and, at the end of the day, it's very important for us to have someone who is sincere. Who is sincerely going to go through this and, I hate to be cliché, for the right reasons try to find love?"
In any case, McNary doesn't seem to have any hard feelings. McNary told Us, "It's one of those things where I opened my heart and my mind and my thoughts [to] being the Bachelor, and I was ready to try it, and I was ready to do it. And now that I'm not, I'm actually glad. You know? I'm glad that I can find love in a more organic, natural way." McNary and Tomi Lahren "were close for a short time," but now he's a swingin' single. Hey, maybe Nick wasn't the worst choice after all.