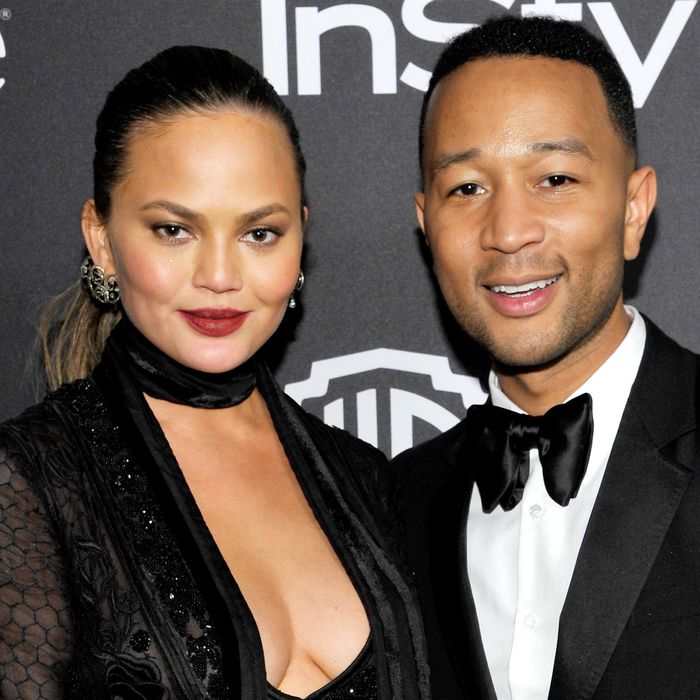 Chrissy Teigen and John Legend.
Photo: John Sciulli/Getty Images for InStyle
Chrissy Teigen and her husband, John Legend, flew from Los Angeles to New York City on Thursday, where a paparazzo made an incredibly racist remark to the couple, the supermodel revealed in a series of tweets.
The paparazzo in question had apparently started out by asking a number of cooking questions (as Teigen is the author of a cookbook called Cravings), before his questions took an offensive turn.