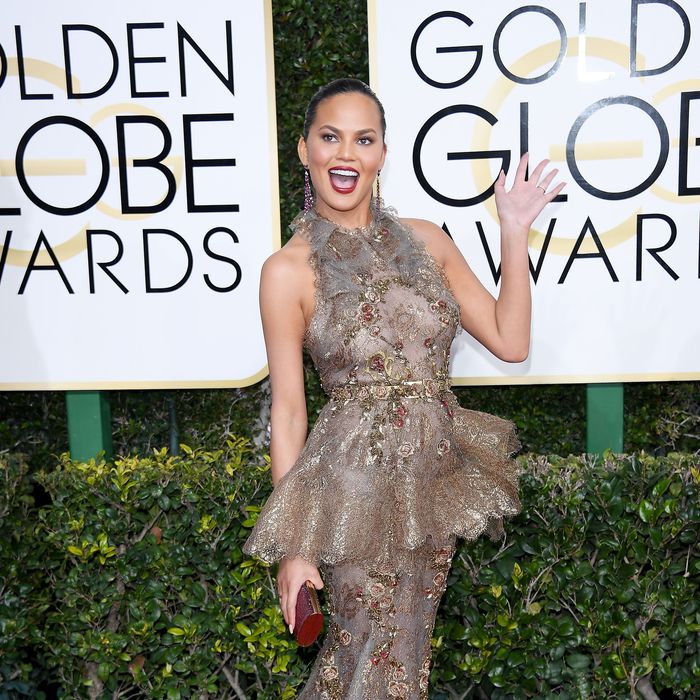 Chrissy Teigen gave herself a little break at this year's Globes.
Photo: Venturelli/WireImage
With the hours-long prep, the posing, and the interviews, attending an awards show seems pretty exhausting. That's probably why, while at the Golden Globes, Chrissy Teigen and John Legend decided to give themselves a little break on the red carpet by taking a seat.

And in case you were wondering, Teigen stands by her decision:

That's one way to make wearing heels a little less torturous.