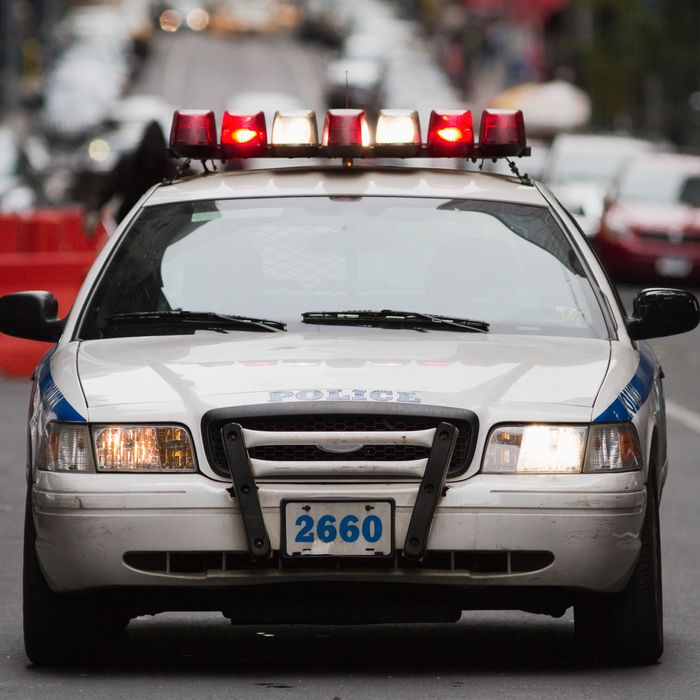 Photo: Zoran Milich/Getty Images
Connecticut's Christopher von Keyserling, who is chair of the Representative Town Meeting in Greenwich, was arrested and charged with fourth-degree sexual assault for pinching the genitals of a woman he had a political argument with.
According to the Westport Daily Voice, the 71-year-old Republican declared during their conversation, "I love this new world, I no longer have to be politically correct." After some increasingly angry words were exchanged, von Keyserling followed the woman into her office, demanding to talk to her co-worker. The co-worker entered the office, refused to talk with him, and left in short order, and as the first woman turned to do the same, von Keyserling "reached in from behind to place his hand between her legs and pinch her in the groin area, according to the police arrest warrant."
She threatened to punch him if he ever did that again, the warrant said.
She said he "looked back with a really evil look in his eyes and said, 'it would be your word against mine and nobody will believe you,'" according to the warrant.
The unnamed woman later found out von Keyserling had behaved "in a similar way with other employees," and that he was trying to portray the incident as a joke to others. That's when she filed a criminal complaint.

Von Keyserling's lawyer told Greenwich Time, "In almost 30 years of practicing law in this town, I would say Mr. von Keyserling is the one person I would never suspect of having any inappropriate sexual predilections … There was a playful gesture, in front of witnesses. It was too trivial to be considered anything of significance. To call it a sexual assault is not based in reality."