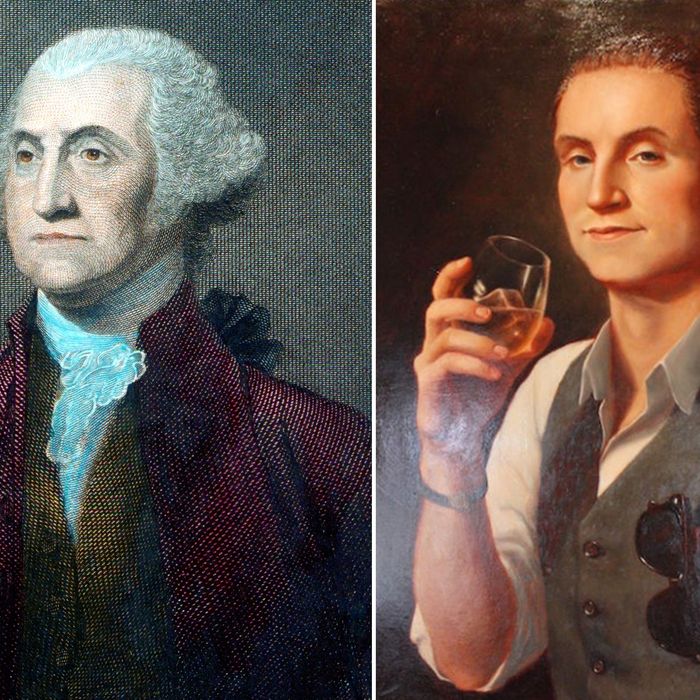 Georges.
Photo: Getty Images; Courtesy of the Washingtonian/Nathan Loda
If you've ever asked, "What if George Washington … but hot and kind of douchey?" (hey, there are entire shows based off similar concepts), then wonder no more. Artist Nathan Loda was commissioned to create an oil painting of a 20-something George Washington for D.C. restaurant Farmers & Distillers and he delivered, man-bun and all.
Per the Washingtonian:
"If George Washington was here today, if he was hipster, cool, and this was his place, and he was presiding over the dining room, what would he look like?" co-owner Dan Simons explains of the painting's premise.

Simons says he tasked his employees with finding photos of "handsome, cool, hipster dudes with a good vibe."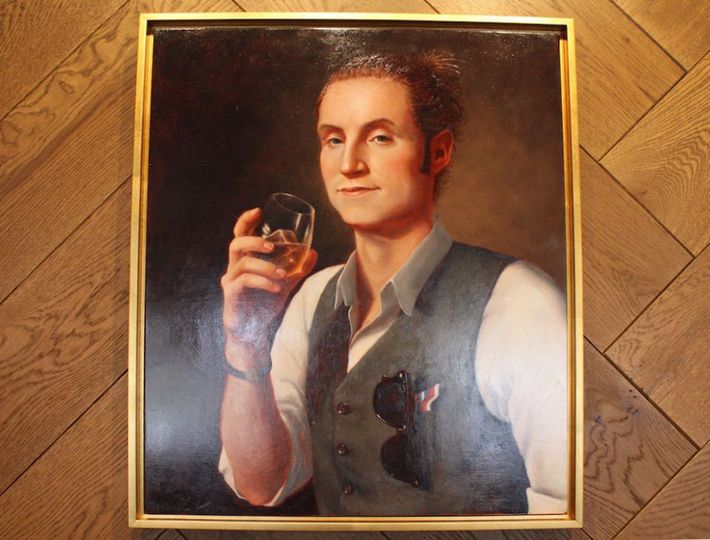 Accessories-wise, "a good vibe" apparently translates to Ray Ban Wayfarers, artisanal whiskey and — wait, is that a Fitbit?
In any case, one thing's for sure: Young George Washington will ghost you inexplicably after you've been dating for three months.