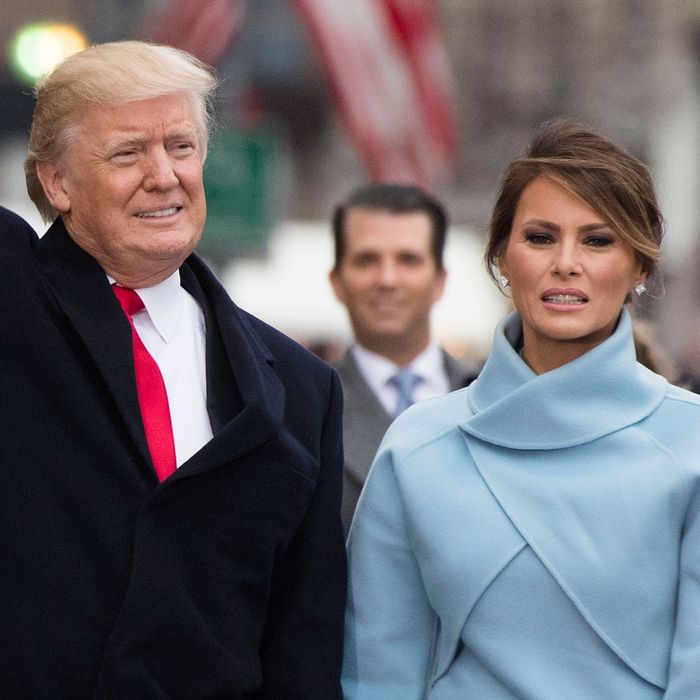 Donald and Melania Trump on Inauguration Day.
Photo: Pool/Getty Images
A clip of President Donald Trump and First Lady Melania Trump interacting on Inauguration Day has been making the rounds online, just a day after their 12th wedding anniversary.

It's not the first clip that shows icy relations between the two. And while some have speculated that it's doctored or reversed — well, it's not. Should you want to see a wider shot, fast-forward to two hours and 51 minutes into this video of the inauguration, or watch it below:
Happy anniversary, you two.