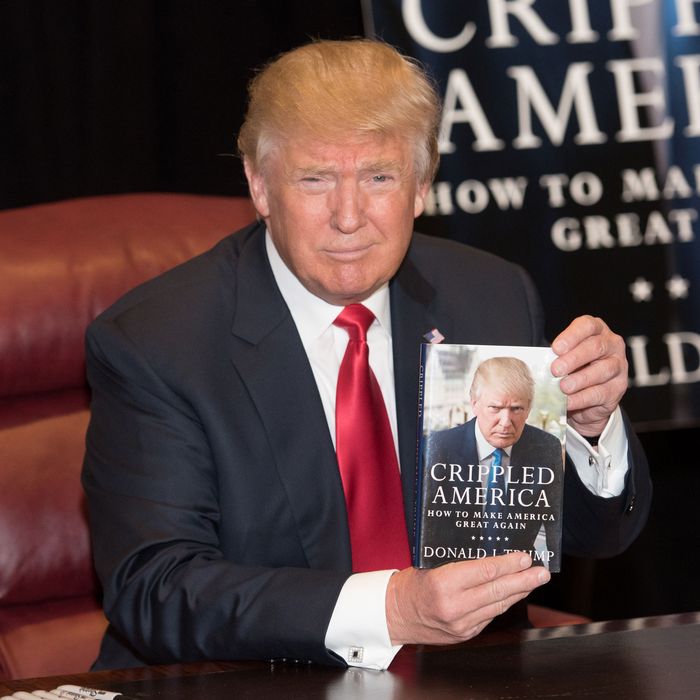 Donald Trump's library says it all.
Photo: Noam Galai/WireImage
In the mornings, Donald Trump rises at 6 a.m. to watch television, he told the New York Times. He's partial to cable news, and he also habitually looks through the Times, the New York Post, and the Washington Post. What he does not do, according to the paper, is read books.
"I never have," he told the Washington Post when asked if he'd read any presidential biographies. "I'm always busy doing a lot. Now I'm more busy, I guess, than ever before." So it makes sense that he filled the Old State Department Library in the Eisenhower Executive Office Building with the few works of literature he's familiar with:
At least the man is consistent.